HOME
HOME
▶
MUST HAVE these 2 bags in our life
MUST HAVE these 2 bags in our life

バッグをファッションの一部として考える方が多い中、実用性とデザイン性を兼ね備え、カジュアルにもスタイリッシュにも合うバッグに出会えてない方が多いということから、ワタシ達はもちろん、お買い上げいただいたお客さまの男性・女性両方からのリアルボイスを元にフォーカスしたこの2つのバッグ。
どちらも、実用性とデザイン性、スタイリングの合わせやすさも完璧にクリアしているモノ。 そして何より長く愛用している方に、このバックを超えるモノに出会えない方が多いということ。 見た目も雰囲気も全く違うこの2つのバッグがあるだけで、バッグ難民の生活を一気に180度変えます! お値段はお手頃とはいえないものだからこそ、その良さを、実用性とスタイリングの合わせやすさを合わせてチェック✔


Many people think of bags are imoportant part of fashion, but they don't find bags that are both practical and stylish, so we recommend our two bags and focus on real voices from both our customers men and women on this content. Both are completely satisfied with their practicality, design, and easy to make styling, and most of all, many people who have been using them for a long time will not be able to find anything beyond these bags. Just by having these two bags that look and feel completely different, the life of bag refugees can be changed all at once! Because the price is not affordable, we show their merits by combining practicality and usufulness of styling.


DANIELE BASTA
BULL LEATHER 2WAY BACKPACK DB683

PCや書類で重い荷物も問題なく入り、バックパックとして背負っても、重たい荷物による肩への負担を一切感じさせない、 しっかりした実用性も兼ね備えたバッグとして、デイリーワークにも! Heavy luggage such as PCs and documents can fit in without any problems. You don't feel any burden on your shoulders from heavy loads even when you carry it as a backpack. This bag is also very practical and reliable, making it perfect for daily work!

DANIELE BASTA
CALF LEATHER 2WAY SHOULDER DB815

ナナメ掛けにしたらアクティブな雰囲気で、 肩掛けではスタイリッシュな雰囲気に。 持ち方を変えるだけで、合わせるスタイリングを選ばないのが◎ 見た目以上の容量力なのも◎ It feels more active if you hang it on the sledge. A stylish look with a shawl. Just by changing the way you hold it, you don't have to choose the styling you want to match◎ Capacity is more than it looks◎
---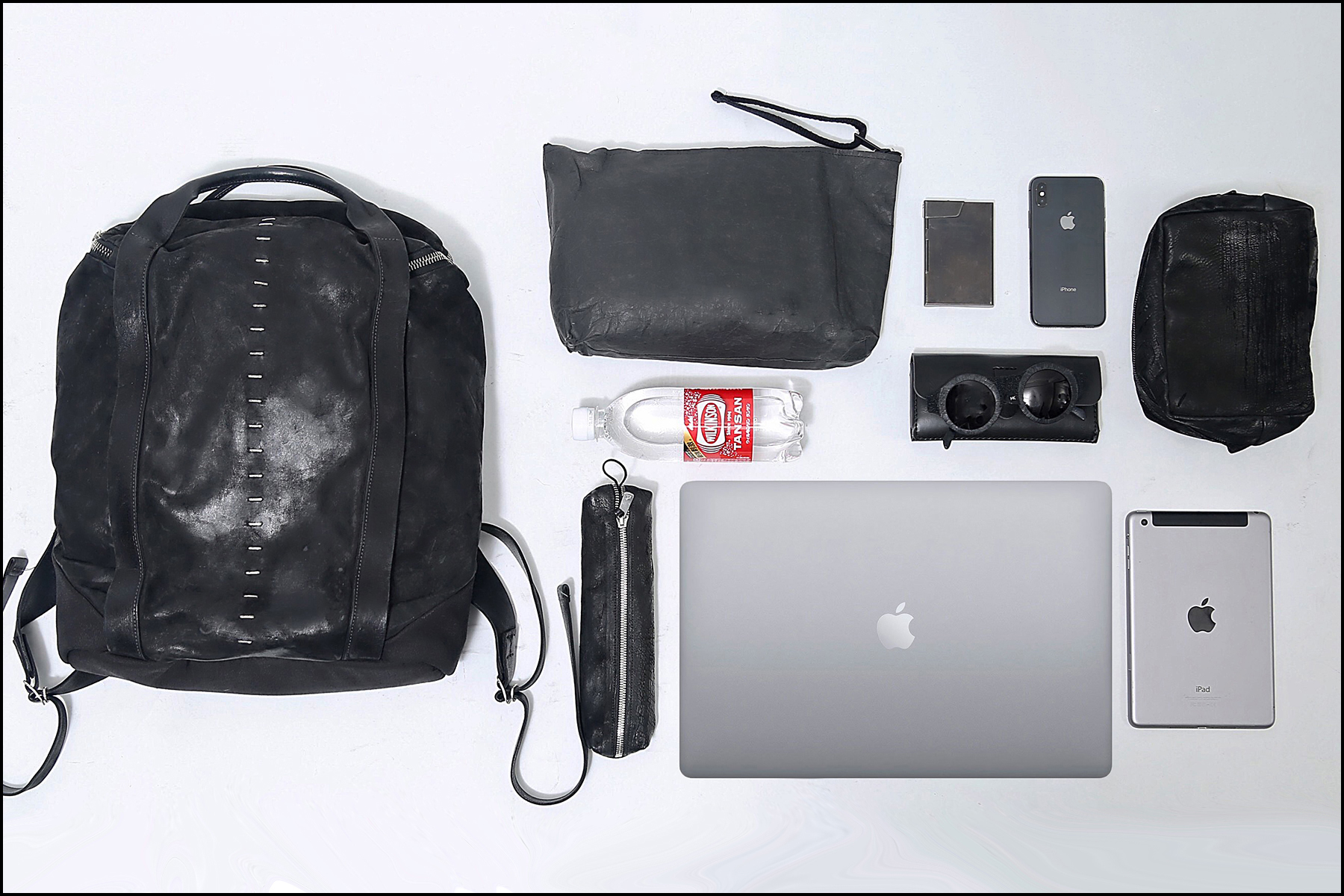 しっかりとした収容力に加え、使いやすい外ポケットがフロントと両サイドにあることも、 すでにお持ちの方々からの高評価が! 両サイドのポケットは、バックの底位までの深さで、500mmペットボトルがスッポリ入り、外からは入っているのがわからない程! また、サイドポケットに携帯を入れても落ちてしまう心配がないのが◎

✔ 大容量でも型崩れしない
✔ サイドポケットは底までのしっかりした深さ
✔ ノートPCから書類まで重いものでも安心
In addition to its large capacity, it also has easy-to-use outside pockets on the front and both sides. Highly rated by those who already have it! The pockets on both sides are deep to the bottom of the bag, and about 500mm bottle can be slipped into it, so you can't tell the inside from the outside! Also, even if you put your smartphone in the side pocket, you don't have to worry about it falling off.

✔ Large capacity, it keep perfect shape
✔ Side pockets are firmly deep to the bottom
✔ Don't worry about heavy stuff such as laptops and documents
---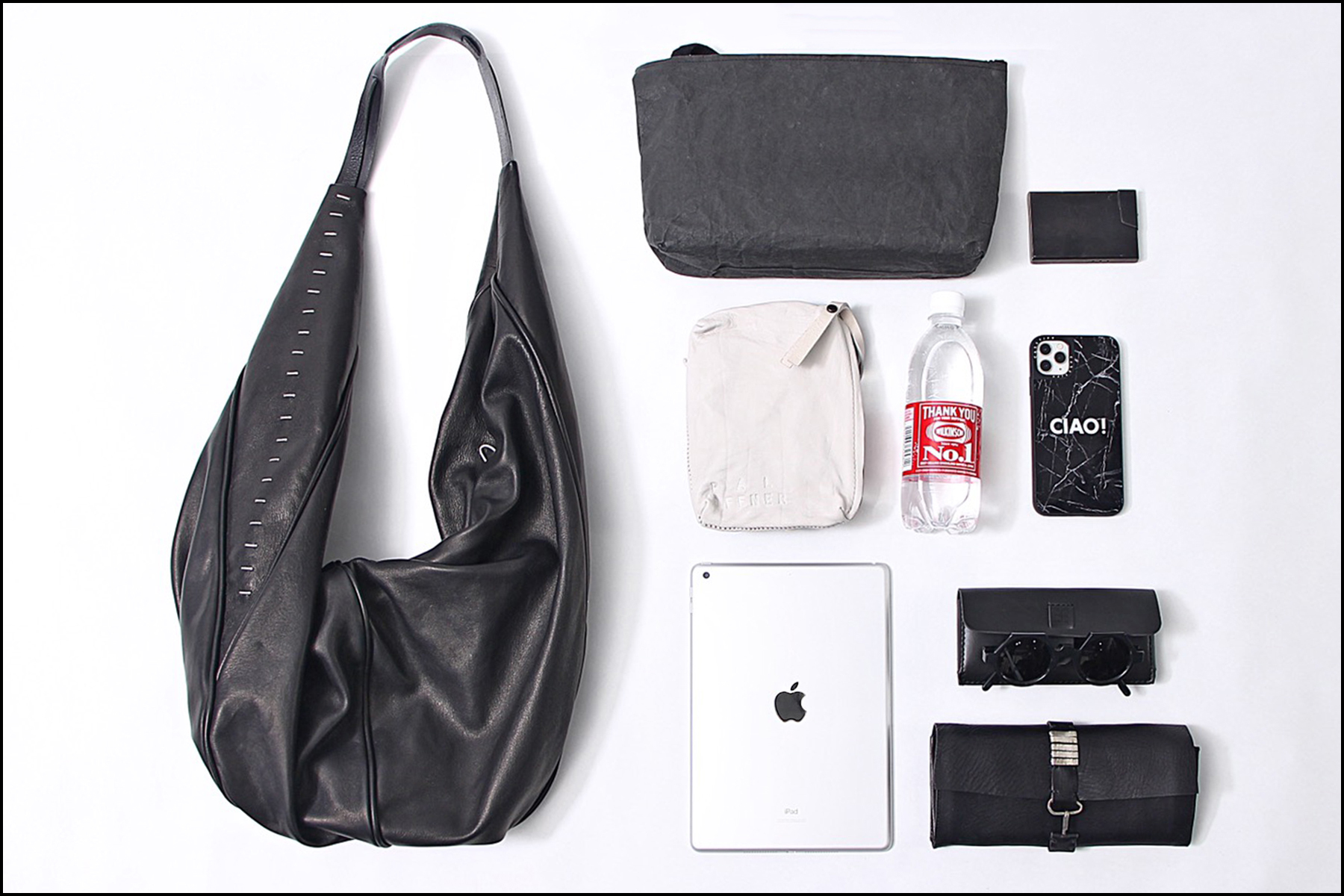 ちょっとしたお出かけはもちろん、通勤時のちょっとした荷物が入る容量で、デイリーユーズにはベストなサイズ感! 重たいものを入れてもバッグのシルエットを活かしてつつ、意外と多くのモノが入ってしまうのがこのバックの特徴。 また、入れ口はしっかりジップで中身をプロテクトしてくれるもの◎

✔ 見た目とシルエットに反して容量アリ
✔ デイリーユーズにベストなサイズ感
✔ 身体にフィットする三日月シルエット
It's not only for going out for short time, but it's also for a small luggage when commuting. So it's the best size for daily use! It is able to keep good shape of this bag, whether you put heavy or many stuff, so it unexpectedly contains a lot of stuff. Also, it has a zip opener, you don't need to worry about dropping your stuff from this bag.

✔ Contrary to appearance and silhouette, capacity is increased
✔ Best size for daily use
✔ A crescent silhouette that fits your body