HOME
HOME
▶
Ready for Spring/Summer Denim!
Ready for Spring/Summer Denim!
発売から半年で200本を超える大人気のデニム。
「昭和のジーパンから令和のデニム!」の言葉通り、ジーパン世代を過ごしてきたからこそ、今履きたい!と思えるデニムとして年齢性別関係ナシに多くの方に支持され続けています。
中には、サイズを変えて2本目を手にする方も。
そこで今回は、春夏らしいアイテムを使った新しいデニムスタイリングをBlue Washメインでご紹介!
まずは、このデニムの人気のポイントとQRT的デニムの絶対条件を再度チェック! Popular denim with over 200 pieces in half a year since its release.
As the word "Showa jeans to Reiwa denim!", I want to wear it now because we have spent the jeans generation! As denim that seems to be, it continues to be supported by many people without age and gender relations.
Some people get the second one in different sizes.
So this time, we introduce you new denim stylings using items that are typical of spring and summer in the Blue Wash main!
First of all, check the popular points of this denim and the prerequisite of QRT-like denim again!
---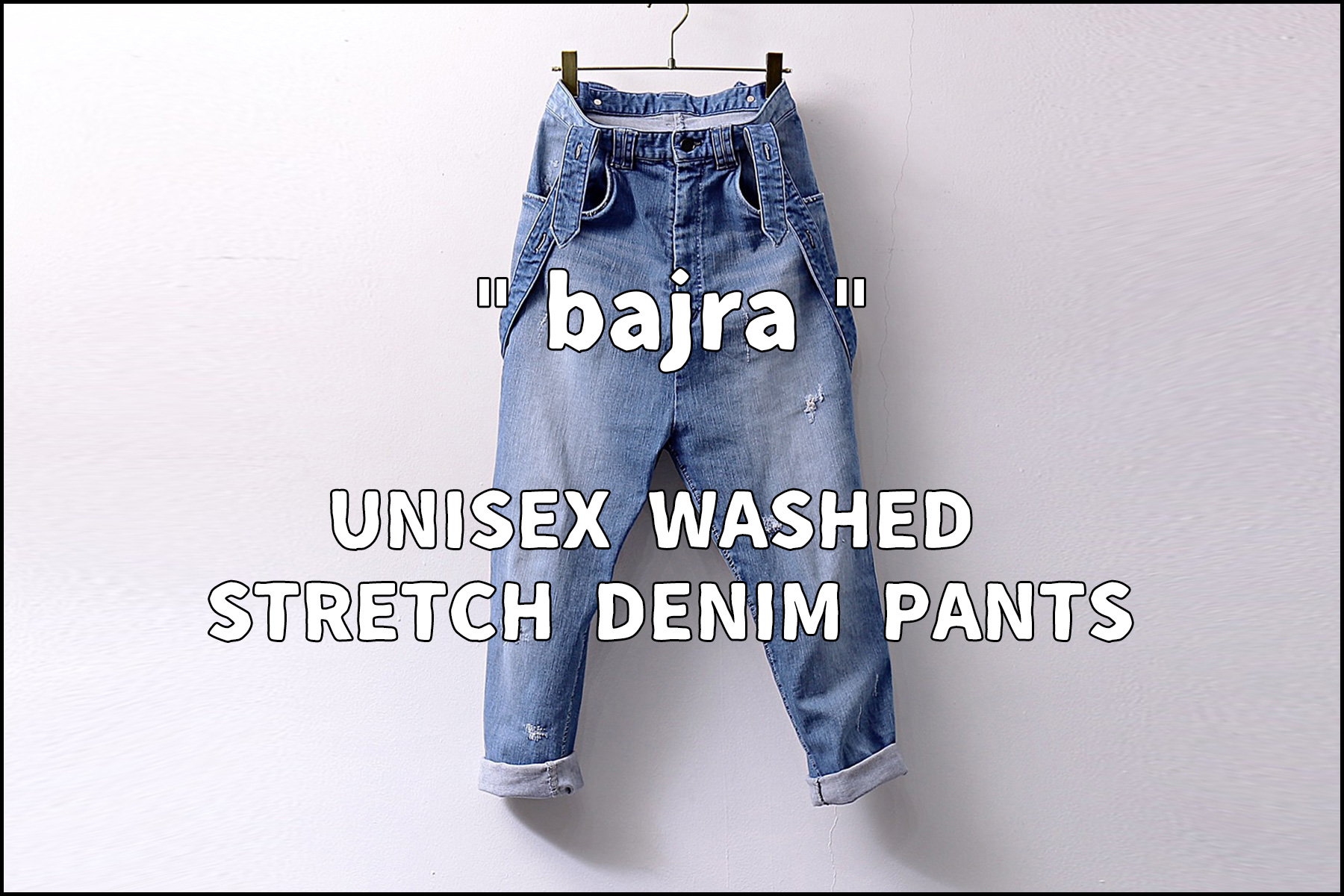 ✔履き心地と動きやすさのあるストレッチデニム
✔Stretch denim with comfort and ease of movement
✔濃すぎず薄すぎない、カッコイイウォッシュ感で白黒スタイリングはもちろんカラーアイテムとのバランスも◎
✔It's not too dark and not too light, it has a cool wash feeling and has a good balance with color items as well as black and white styling◎
✔アメカジのようなカジュアルすぎるスタイリングにならない
✔It doesn't become too casual styling like working wear wise
✔程よいサルエル感。でもスッキリシルエット。
✔Moderate sarouel feeling. But a neat silhouette.
✔いつものトップスや羽織りとの合わせも◎
✔Match it with your usual tops and outer◎
---
シンプルTシャツとの合わせも、バランス良くキマるのがこのデニムのシルエットの良さだからこそ!
プラス、サスペンダーをアクセントにしてデニムスタイリングに差をつける! It is because of the good silhouette of this denim that you can match it with a simple T-shirt in a well-balanced manner!
And add the suspenders as an accent to make a difference in denim styling!
---
素材感のあるアイテムと組み合わせることで、デニムのウォッシュ感を惹きたせつつ、エッジのある存在感あるスタイリングに!

By combining it with items with a sense of material, you can create a styling with an edge and a strong presence while attracting the wash feeling of denim!
---
インナートップスはシンプルに、ゆったりとしたロングの羽織りをサッと羽織るだけでカジュアルとはまた違う、ヌケ感あるリラックスムードに!

Inner tops are simple, just put on a loose long outer! Which is different taste from daily casual!
---
春夏らしく、足元にヒールサンダルをON! 全体のシルエットをスッキリさせることで、カジュアルな中にもスタイリッシュさを感じるCOOLな雰囲気に!

Wear heel sandals like spring and summer! By simplified the overall silhouette, you can create a cool atmosphere that feels stylish even in a casual style!
---
↓↓Also chech the previous content↓↓