HOME
HOME
▶
Our Recommended June 2022
Our Recommended June 2022
今回は、以前も好評でシリーズ化しつつあるこのコンテンツ。
ワタシとヤマダがそれぞれ個人的に絶対におススメしたいアイテムをピックアップして改めてご紹介していくという内容。
毎回、全部がおススメ!っと言いたいところですが、今回も絞りに絞って、意外と気にはなっている方が多くお問い合わせが多いアイテムからやはりコレは他にない!というアイテム4点にフォーカス!

すでにお持ちの方には、わかる!コレ、良いよね!と共感してもらえたり、悩んでいる方には、絶対にアリですよ!っと背中を押す気持ちです!
自分たちで着ているからこそ、今回も自信を持ってご紹介するアイテムです! This content is becoming a series that has been well received before.
The content is that we picked up items that we absolutely want to recommend personally and introduce them again.
Every time we'd like to say, "everything is recommended!", but this time we focused on 4 items that there are many people who are interested in!

If you already have it, you know how good this is good! For those who sympathize with or are worried, it's definitely an ant! I feel like pushing my back!
It is an item that we will introduce with confidence this time because we wear it ourselves!
---
Recommended item by Mami
Primordial is Primitive_UNISEX CREW NECK COTTON TEE
とにかく、色味と素材・カタチの全てが揃ったシンプルTシャツとして、ガンガンきてガンガン洗っているリアルアイテム。
ウォッシュライクな風合いある色味は、黒と合わせることでとにかくカッコイイ! 何より、デニムや白のパンツと合わせてもカッコ良くキマるということ!
フロントの切り替えしステッチがアクセントにもなっているので、のっぺりとした印象にならないのは高ポイント!
シルエットもスッキリとしているのがスタイリッシュで◎ Anyway, as a simple T-shirt with all the colors, materials and shapes, it is a real item that is washed hard.
The wash-like texture is just cool when combined with black! Best of all, it looks cool when paired with denim or white pants!
The front is switched and the stitching is also an accent, so it is a high point that it does not give a flat impression!
It is stylish that the silhouette is also refreshing!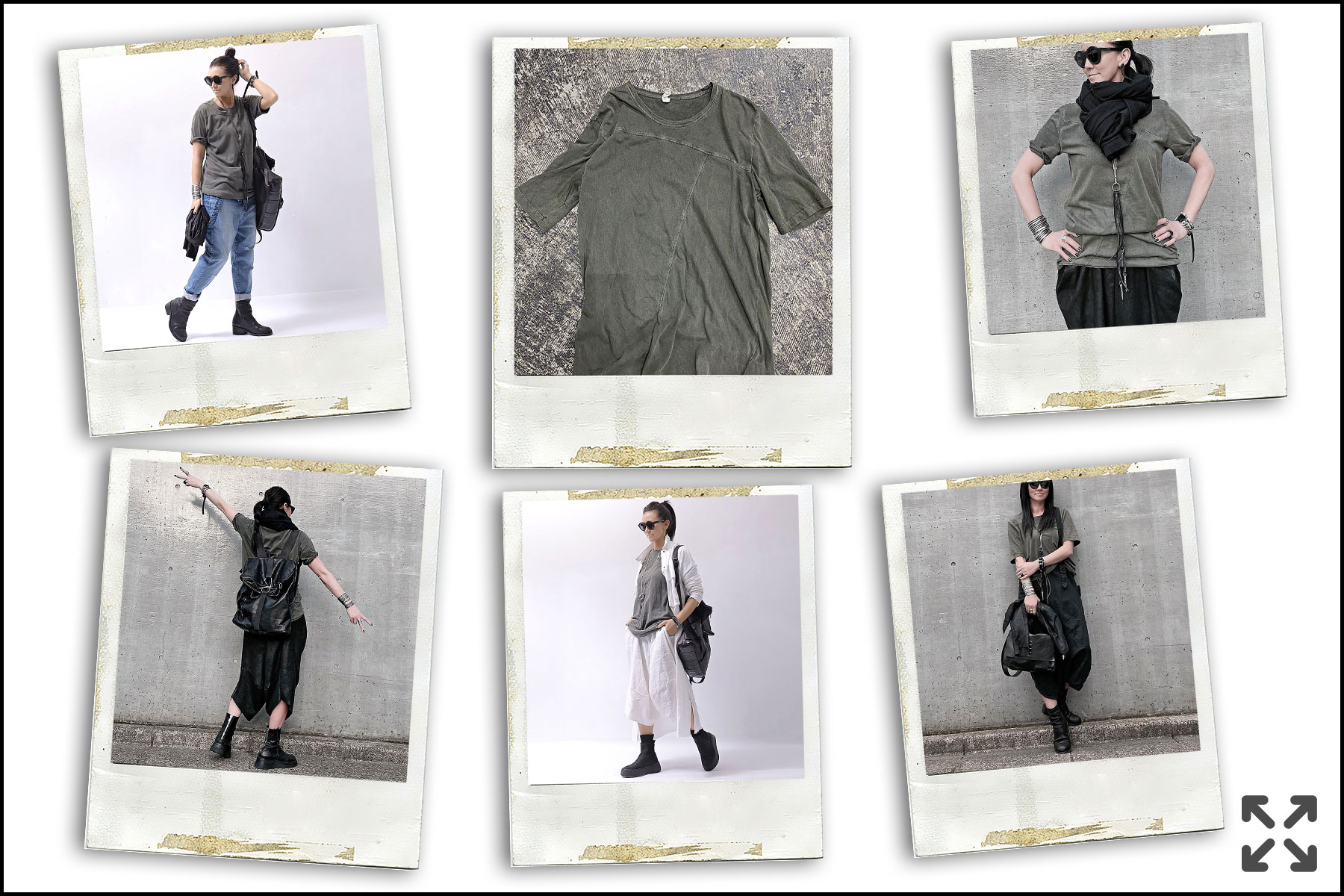 ---
Recommended item by Mami
NOSTRASANTISSIMA_UNISEX DYED DENIM PANTS
以前RNDHOLZの赤パンを持っていたけど、赤は、黒はもちろん白との相性も良くかなりの頻度で活躍。
だからこそ、ずっと新しい赤パンを探していて、やっと出会ったこの赤は、以前のものとは正反対でとにかく発色が良く品がある赤のトーン!
そして、ストレッチが軽く効いたデニム素材だから、何にでも合わせやすいのに、カジュアルすぎない!何より、こんなキレイな色の赤パン、まず他にない! I used to have RNDHOLZ red pants, but red goes well with white as well as black, and I use it quite often.
That's why I've been looking for a new red one, and I finally came across this red, which is the exact opposite of the previous one, and has a nice red tone!
And because it's a denim material with a light stretch, it's easy to match with anything, but it's not too casual! Above all, there is no other red pants with such a beautiful color!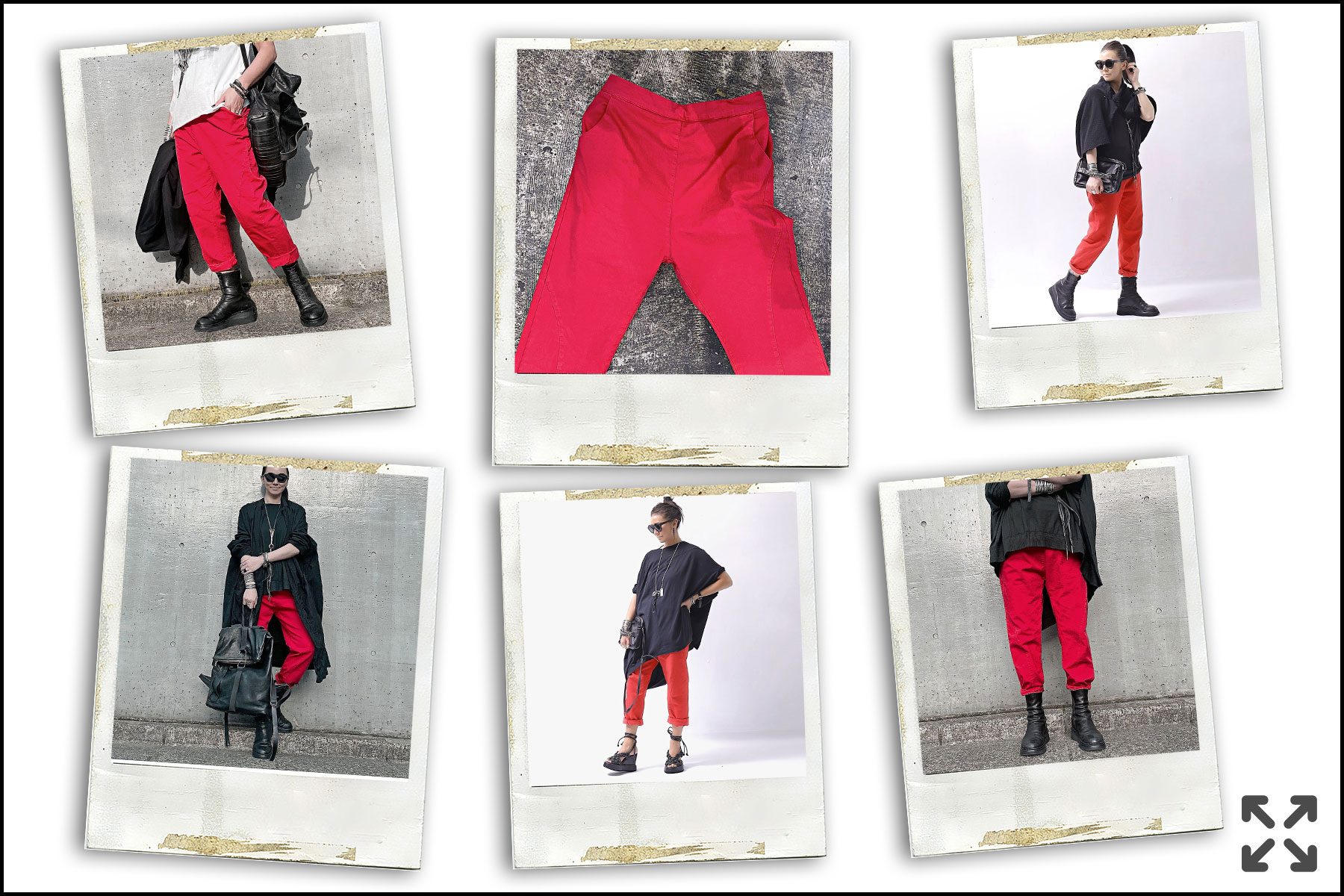 ---
Recommended item by YMS
Andrea Ya'aqov_UNISEX MILITARY LIGHT BLOUSON
このブルゾン、マジで神アイテムです!(笑)
クアドラートで働く前に、ネットで見て一目惚れしてお店でしちゃくした時、即決めした着心地!
あれから、4年たった今でも愛用しているアイテムが今もお店で人気というのは、スゴイ!の一言です!
お洗濯は、ワタシもそのまま洗濯機丸洗いで、かなり育ちました! This blouson is really a best item!
Before working at QUADRATO, when I fell in love with the internet at first sight and ended up at the store, I immediately decided on the comfort!
It's amazing that the items that I still love four years after that are still popular in stores! It's just one word!
As for the laundry, I just washed it in the washing machine, and I grew up quite a bit!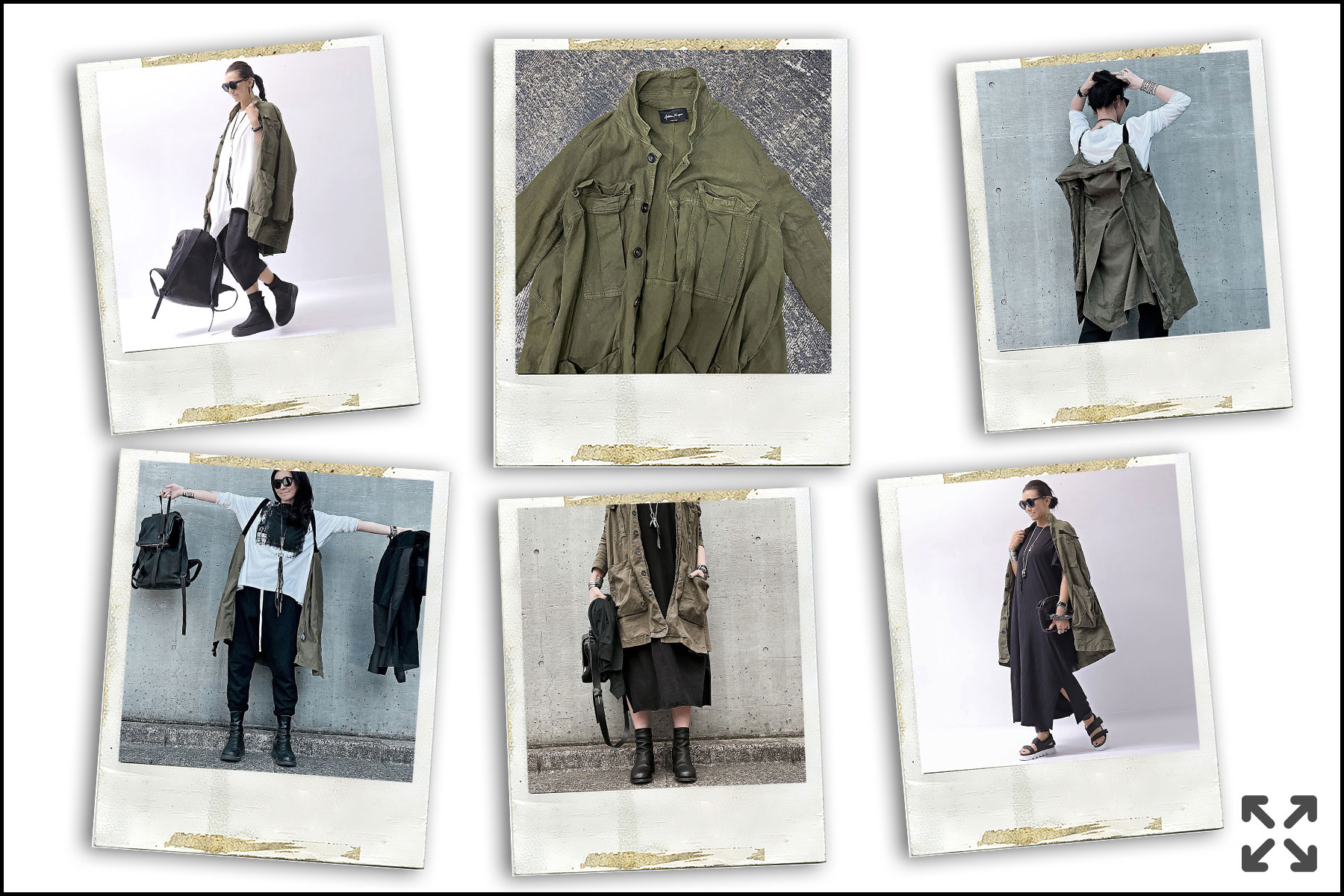 ---
Recommended item by YMS
RUNDHOLZ_2WAY HOLE ASYMMETRY DRAPE DRESS
腕を出したくないワタシでも、シルエットの良さから一軍で愛用してます!
もちろんワタシは腕を通して着てますが、強捻綿なのでサラッと快適で全く問題なしです!
袖を通して、長袖として着てもドレープはキレイに出るし、デザイン性あるのに、飽きがこない!コレも、神アイテムです! Even if I don't want to put out my arms, I love it because of its good silhouette!
Of course, I wear it through my arm, but it's made of strong twisted cotton, so it's smooth and comfortable, and there's no problem at all!
Even if you wear it as a long sleeve through the sleeves, the drape will come out beautifully, and even though it has a design, you will never get tired of it! This is also a best item!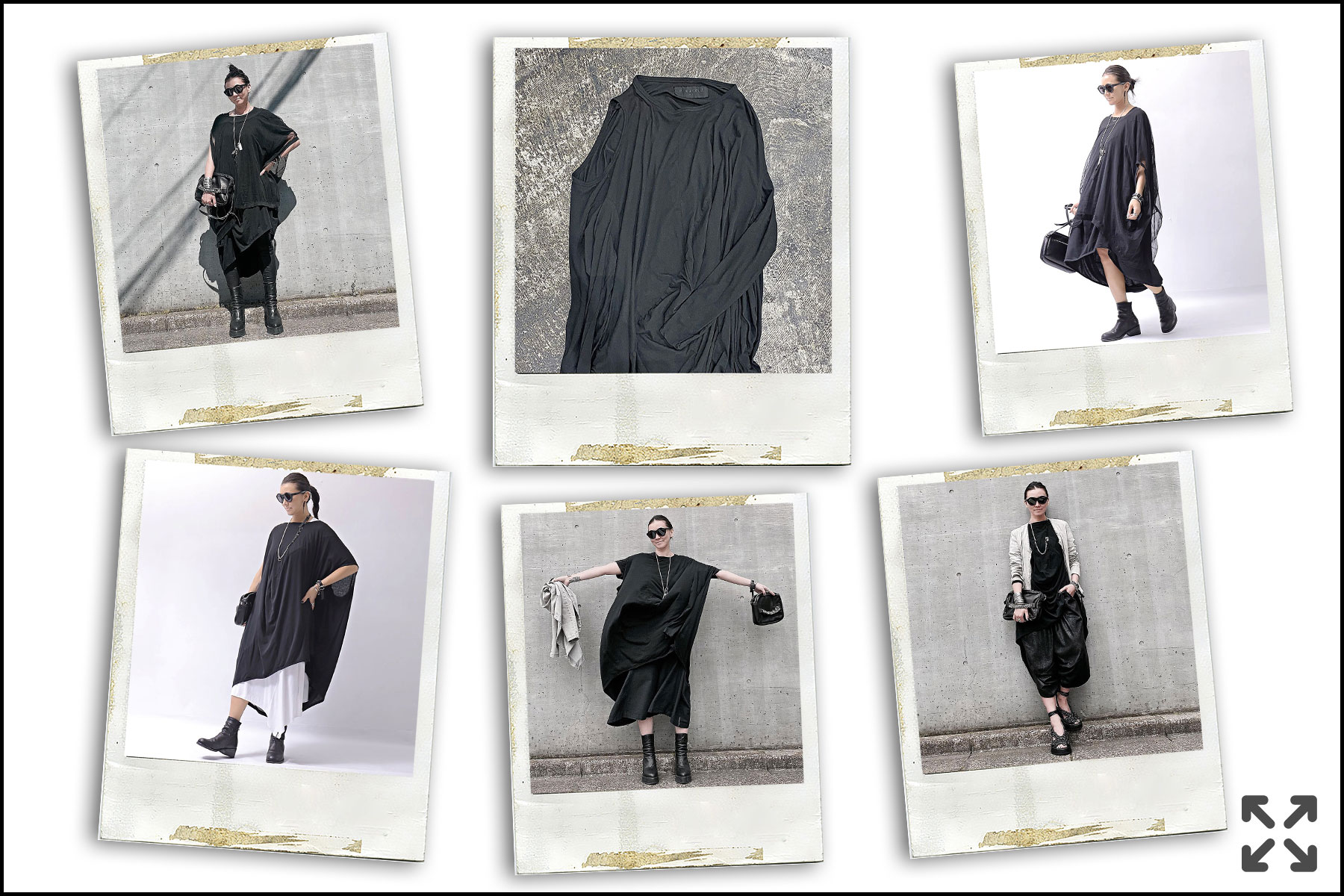 ---