HOME
HOME
▶
TRY Half Pants!!!
TRY Half Pants!!!
ついに真夏到来!今年も去年と同じく暑い夏が長く続くといわれている中、先週からお問合せがダントツに多いのがショート&ハーフパンツ。
脚を出すことに抵抗があった方も、さすがにこの暑さではそんなこと言ってられない!
ショートは無理でもハーフなら!っという声が多く、ハーフパンツ慣れしていないということで、合わせ方・サイズ選び、それぞれのシルエットと長さの違いを知りたいという方の為に、今回は一気にまとめて分かりやすくご紹介!
しかも、ただ夏の快適さを求めてハーフパンツを今から買い足すのではなく、秋冬もレギンスと合わせて使える!というのをイメージしてもらう為に、ハーフパンツ+レギンスのスタリングもご紹介!
ショーパンは無理でも、ハーフパンツなら!っという方々がこのコンテンツを見て、今まで避けてきた扉を開けてくれると、ウレシイデス! Midsummer has finally arrived! It is said that the hot summer will continue for a long time this year as well as last year, but shorts and shorts have received a lot of inquiries since last week.
Even those who are reluctant to put out their legs can't say that in this heat!
Even if you can't make a short, if it's a half! For those who are not accustomed to shorts and want to know how to match and size, and the difference between each silhouette and length, this time we will introduce them all at once in an easy-to-understand manner!
What's more, instead of just buying more shorts for summer comfort, you can use them with leggings in the fall and winter! In order to get the image of that, we also introduce the stalling of shorts + leggings!
Even if you can't wear shorts, you can wear shorts! When people who see this content open the door that they have avoided until now, Ureshides!
---

1st.ハーフパンツとして、トライしやすいのは、やはり履き心地の良さとコストパフォーマンスで手が出しやすいthom/kromのハーフパンツ。
メンズコレクションからセレクトした3型は、それぞれデザインも色も全く違う!
この3ハーフパンツを徹底比較! As the 1st. Half pants, the ones that are easy to try are the thom / krom half pants that are comfortable to wear and easy to get out of hand due to cost performance.
The 3 types selected from the men's collection are completely different in design and color!
Thorough comparison of these 3 half pants!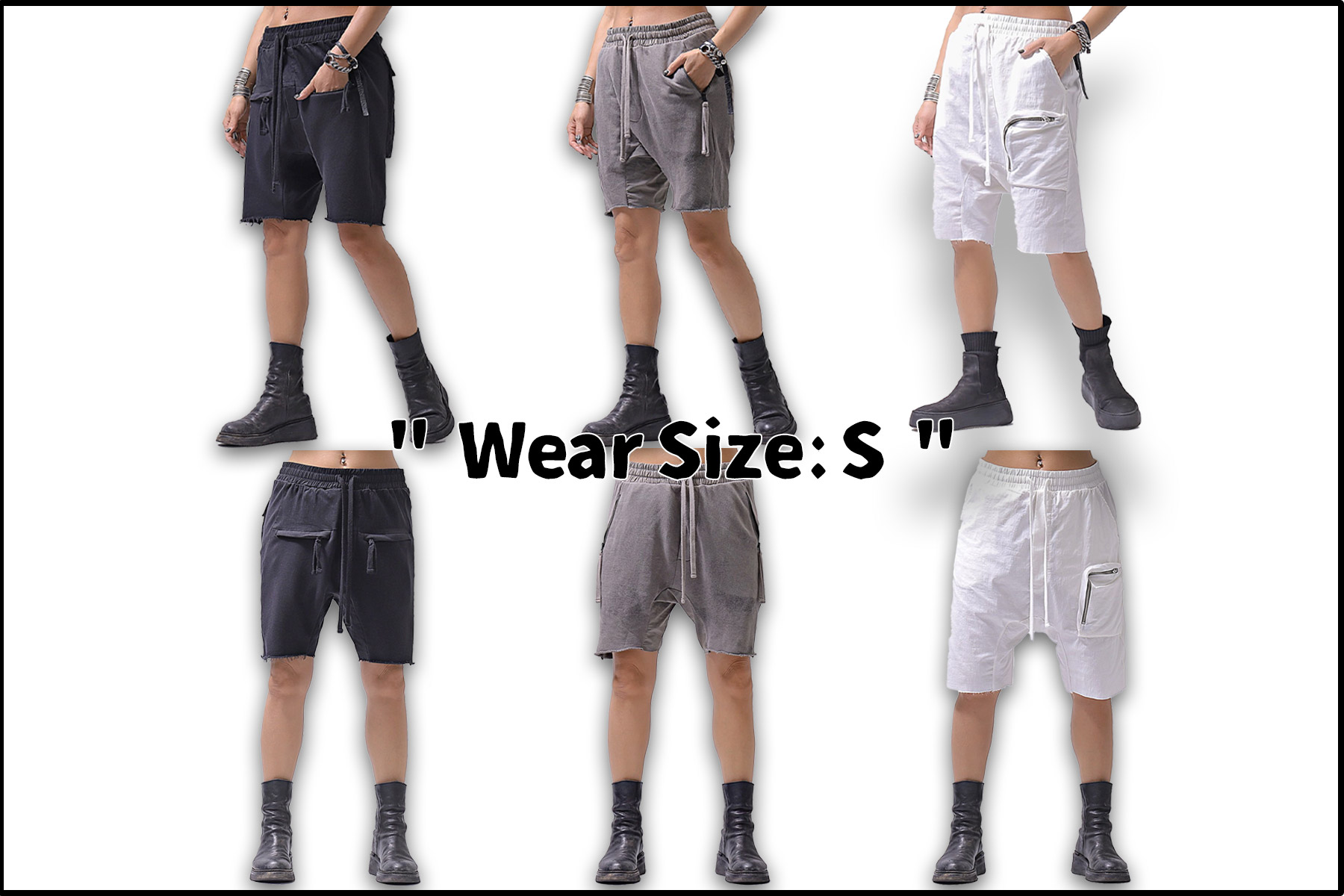 BLACKとASHは同じシルエットがベース。
WHITEは、他の2型と比較して股上が気持ち長めの丈感でその分、全体の長さもプラスに。
それぞれ、ポケットの位置や形に特徴があり、BLACKはフロントに。
ASHは、サイドスライド。WHITEは、サイドと左腿にアクセントポケット有り。
BLACK and ASH are based on the same silhouette.
Compared to the other 2 types, WHITE has a longer rise and a longer overall length.
Each has its own pocket position and shape, and BLACK is on the front.
ASH is a side slide. WHITE has accent pockets on the sides and left thigh.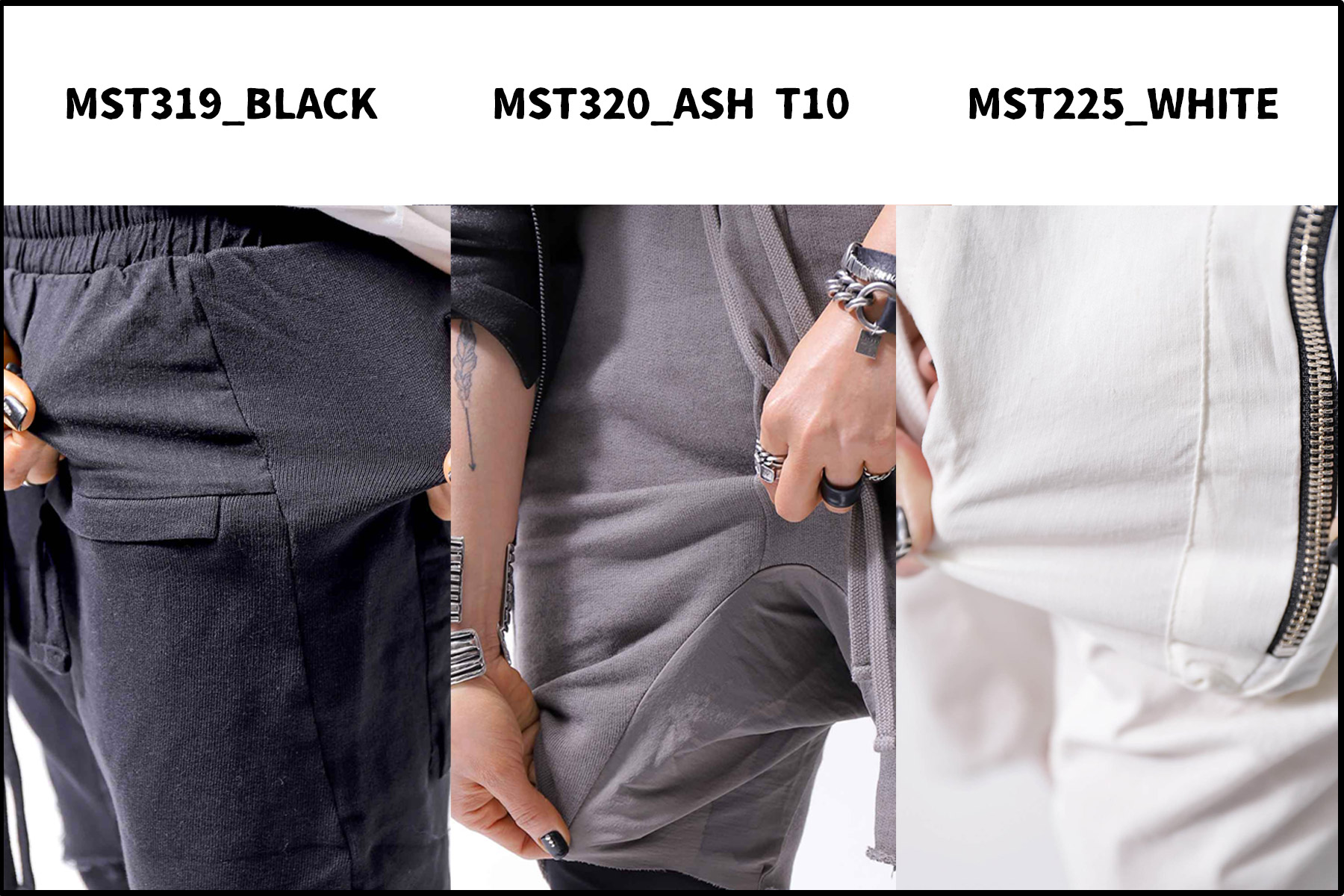 BLACKとASHはそれぞれ二つの素材を使用。
オーガニックコットン100%の伸縮性あるフワっとした肌触りで薄手のスウェット生地のようなを素材をメインに、プリモの"TA素材"シリーズのようなサラッとしたドライでストレッチが効いた素材を切り替えしにした2つの素材。
またWHITEのみ、TA素材シリーズと同じ素材を使用。
BLACK and ASH use two materials each.
The main material is 100% organic cotton, which is elastic and fluffy and has a thin sweat fabric, while the dry and stretchy material such as Primo's "TA material" series is switched. Two materials that I made.
Also, only WHITE uses the same material as the TA material series.
---
シンプルに黒Tシャツと合わせることでハーフパンツの入り口としては、誰でもトライしやすいスタイリング。
そこにプリントTシャツをチョイスするだけでも差がつくポイント!

By simply matching it with a black T-shirt, it is a styling that anyone can easily try as an entrance to shorts.
The point that makes a difference just by choosing a printed T-shirt there!

スッキリシルエットのハーフパンツと対象的に、ゆったり強撚綿トップスとシャツブルゾンを合わせることで、一気にスタイリッシュな雰囲気に!
ボリュームを上部に持ってくることで脚出しも気にならない!

In contrast to the clean silhouette shorts, the loose-fitting cotton tops and shirt blouson create a stylish atmosphere at once!
By bringing the volume to the top, you don't have to worry about getting out of your legs!
---
白ベースのプリントTシャツとの合わせで、黒プリントとバッグ&ブーツの黒がバランス良く映え、全体の雰囲気も◎

When combined with a white-based printed T-shirt, the black print and the black of the bag and boots look well-balanced, and the overall atmosphere is also good.
---
GreyやKHAKIとの相性もいいWHITE。
デイリースタイリングにはシンプルになりがちなので、カラーアイテムとの合わせを楽しむ!

WHITE that goes well with Gray and KHAKI.
Daily styling tends to be simple, so enjoy matching with color items!
---
" For Autumn&Winter with Leggings "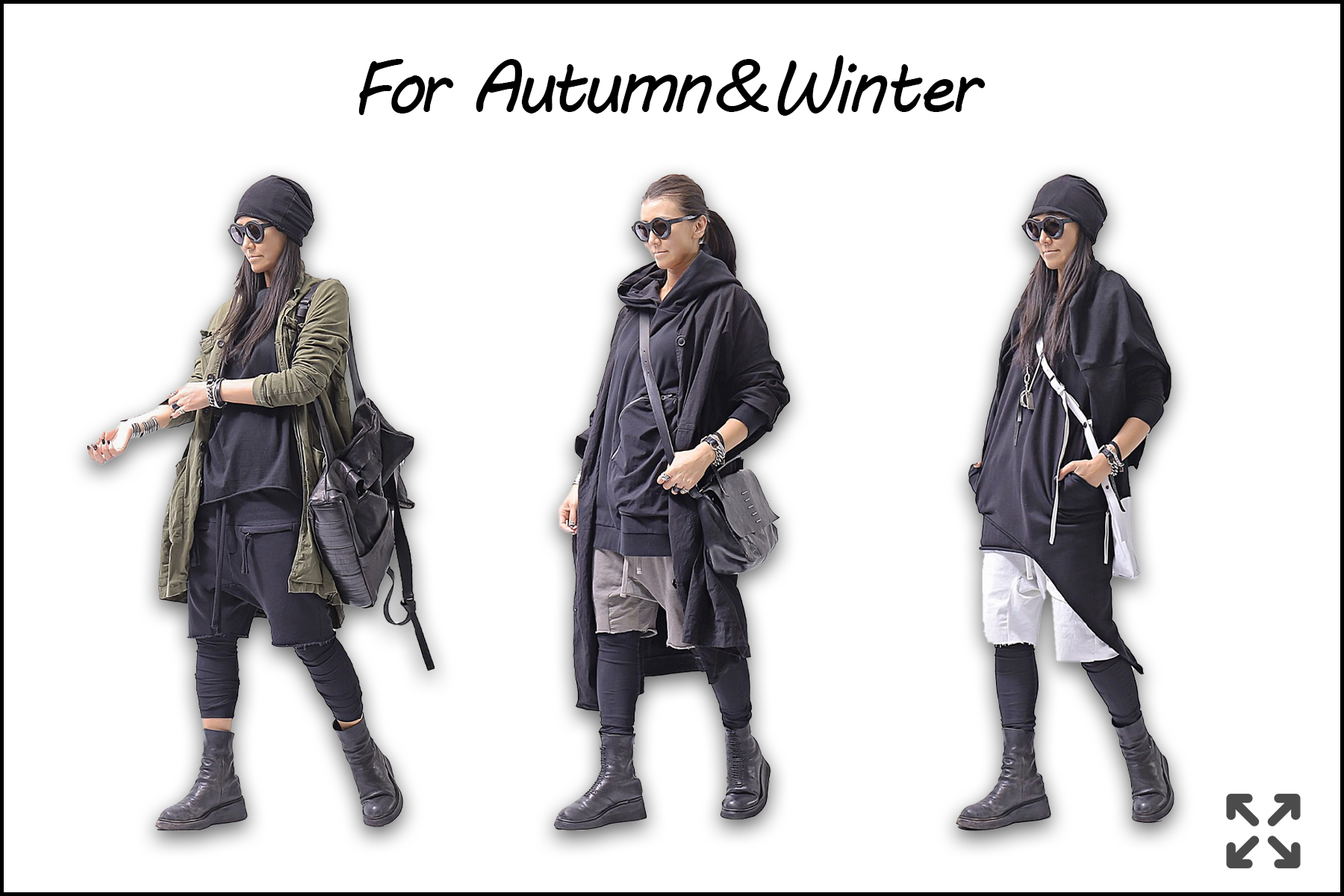 一見、春夏イメージの強いハーフパンツ。
でもハーフパンツ好きの多くの方が、実際は春夏だけでなく秋冬もレギンスと合わせて実用性あるスタイリングとして活用!
寒さ対策としてレギンスをINするだけでなく、レイヤードスタイリングとして楽しめるのが◎
At first glance, shorts with a strong image of spring and summer.
However, many people who like shorts actually use it not only in spring and summer but also in autumn and winter as a practical styling with leggings!
Not only can you put on leggings as a measure against the cold, but you can also enjoy it as layered styling.