HOME
HOME
▶
"3 must items = 1 set from NOW!"
"3 must items = 1 set from NOW!"
今回のコンテンツは、ワタシとヤマダが先週の撮影時に発見し、テンション上がりまくりとなった使える3アイテムのセットにフォーカス!
「このセットさえあれば、どんなスタイリングにも合う! なんなら、この3点セットのおかげで今持っているアイテムが劇的にアップグレードする!」っというくらいパーフェクトな3点セット!
今回はこの3点セットをベースに、多くの方が持っている大人気のスウェットフーディーをINしたスタイリングと、アウターを上からONしたスタイリングを一気にご紹介!
そしてこの3アイテム、今からはもちろん春にもそれぞれ活躍するだけではなく、スニーカーブーツとパンツは夏でも活躍すること間違いナシ!
これは、もう他のアイテムを手にするよりまずこの1セットを手にして欲しいと、久しぶりにワタシ達、グイグイ推していきます! This content focuses on a set of 3 usable items that I and Yamada discovered during the shoot last week and got excited!
"If you have this set, you can match any style! If anything, this 3-piece set will dramatically upgrade the items you have now!" A perfect 3-piece set!
This time, based on this 3-piece set, we will be introducing styling with the popular sweat hoodie, and styling with an outerwear on top!
And these 3 items will not only be useful from now on, of course, but also in the spring, but sneaker boots and pants are also active in the summer!
This is the first time in a long time that I want you to get this one set before you get another item, and I'm going to strongly recommend them!
---

" もっと早く欲しかった!というくらいの最強無敵3点セット!"

"The strongest and invincible 3-piece set that you wanted earlier!"



一見シンプルなニットのジップアップフーディーかと思いきや、ラクーンニットの表情がシンプルなデザインの中にも存在感とスタイリッシュさがあり、INでもOUTでもキマルんです!

At first glance, you might think it's a simple knit zip-up hoodie, but the raccoon knit has a simple design with a presence and stylishness, and it's perfect for both indoors and outdoors!

メモリー素材の特長を活かして、裾のバランスを変えて楽しめるこのパンツは、しっかりサルエルのシルエットでも身長・体型問わず合わせやすさアリ!

Taking advantage of the features of the memory material, these pants can be enjoyed by changing the balance of the hem, and they are easy to match regardless of height or body type, even with a solid sarrouel silhouette!

新しいカタチのスニーカーブーツはこだわったワガママ丈だからこそアリ!
カジュアルなようでスッキリした印象で、スタイリング幅の広さはすでに実感済み!
何より、驚く程の軽さで今までの取扱ったブーツの中では断トツ!
でも全く安っぽく見えない重厚感がここにアリ!

The new shape sneaker boots are unique because they are selfish length!
It has a casual and refreshing impression, and I have already realized the wide range of styling!
Above all, it's surprisingly light, and it's by far the best among the boots I've handled so far!
But here is a solid feeling that does not look cheap at all!
---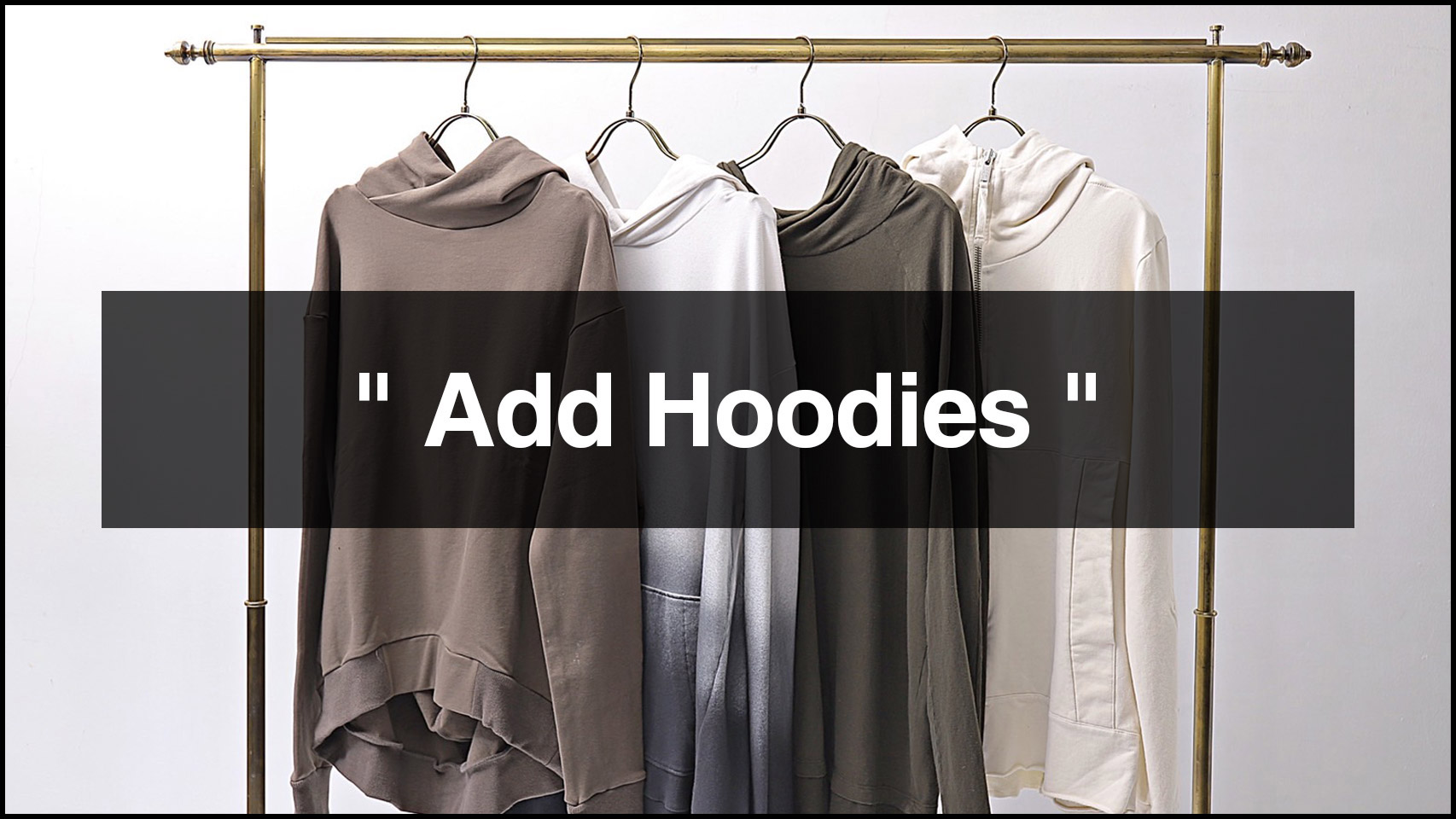 どのシリーズも人気となったフーディーは、BLACKでもラクーンニットとの異素材感が楽しめるのは一目瞭然!
そこで、今回はあえてカラーシリーズをINしたスタイリングをご紹介!

The hoodies, which have become popular in all series, can be seen at a glance that you can enjoy the different texture of the raccoon knit even in BLACK!
Therefore, this time we will introduce the styling that incorporates the color series!


---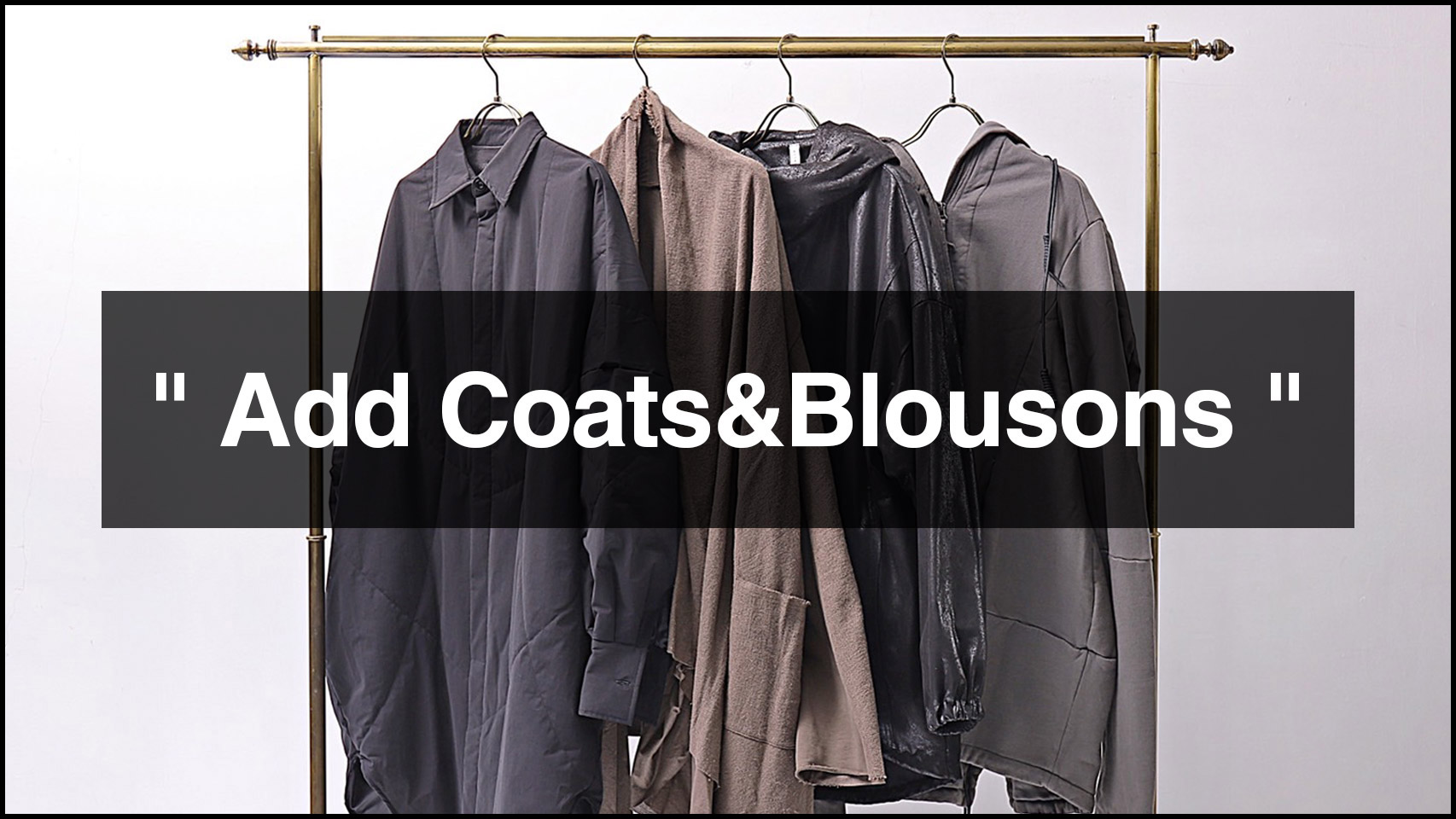 真冬に一枚ではちょっと厳しかったコートやブルゾンも、あったかラクーンの上からなら真冬もいけちゃう!
見た目も着心地も最強に!

Coats and blousons that are a little cold in the middle of winter can be worn on top of a warm raccoon, even in the middle of winter!
Best looking and comfortable!


---