HOME
HOME
▶
Add Color to your styling with a bag!!!
Add Color to your styling with a bag!!!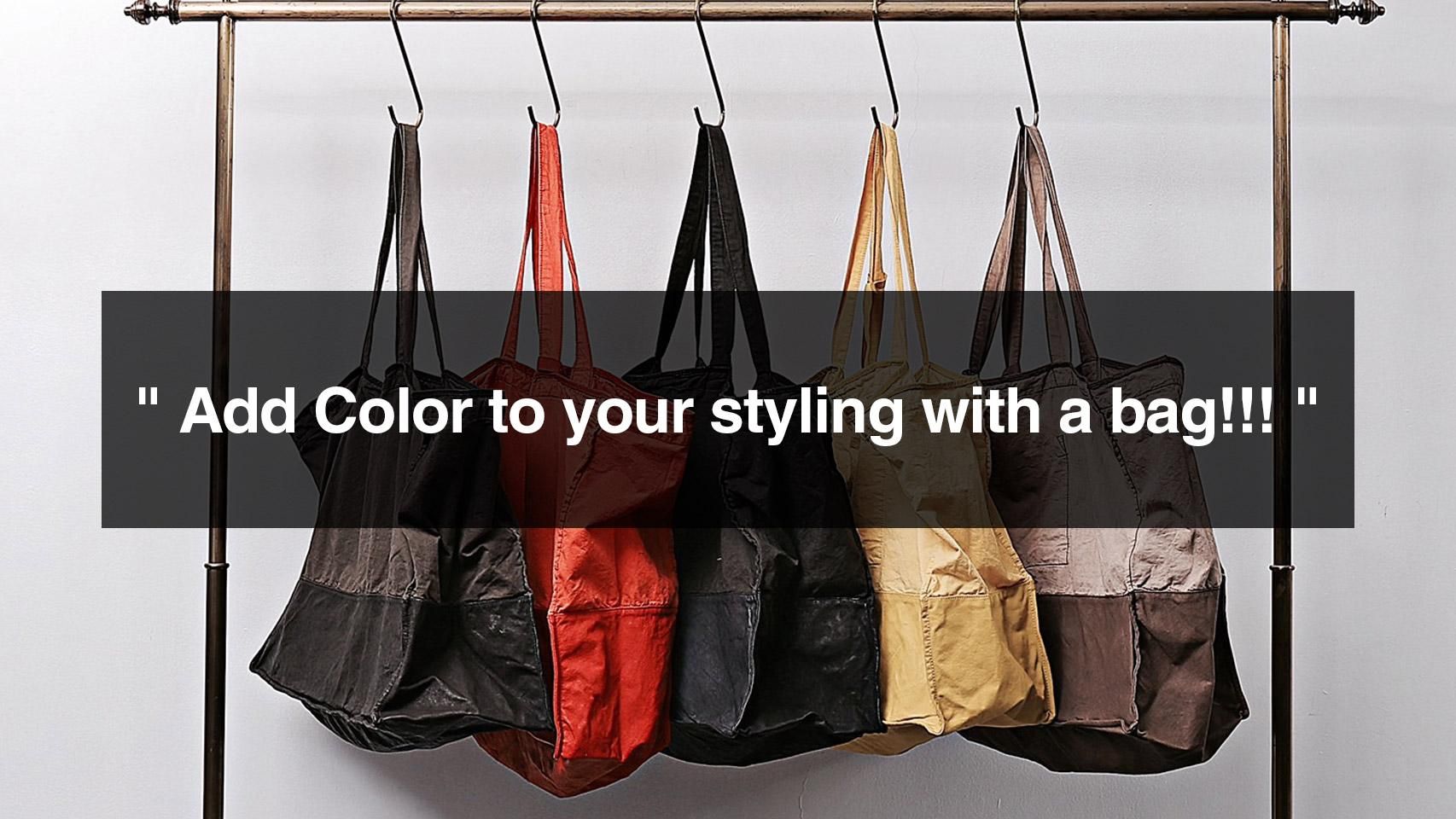 秋冬にもコンテンツで好評だった、カラーバッグを使ったスタイリング提案。
カラーアイテムの洋服は苦手でも、バッグなら抵抗感なく実用性もあって良かった!っということで、多くの方に手にしていただいた、Christian Peauのレザー&コットントートバッグ。
そして春夏になると、黒をベースに白やグレーなどの洋服との組み合わせが多くなり、ごちゃごちゃした印象にならないか心配…という声や、
秋冬にこのカラートートシリーズを手にして良かったので、2色目を手にしたいけどどの色にするか迷う!っという方の為に、
今回は春夏スタイリングバージョンでそれぞれ5色にあったスタイリングをご紹介!

A styling proposal using a color bag that was popular in the autumn and winter.
I'm not good at colored clothes, but I'm glad that a bag is practical without feeling hesitant! So, Christian Peau's leather and cotton tote bag that many people got their hands on.
And in the spring and summer, when black is used as a base, there are many combinations of white and gray clothes, and there are many people who are worried that it will look messy.


I'm glad I got this color tote series for autumn and winter, so I want to get a second color, but I'm not sure which color to choose!
This time, we will introduce styling that matches each of the 5 colors in the spring/summer styling version!


---

レザーとコットンの切り替えしをそれぞれ製品染めすることで、素材の切り替えしが同色でも、
それぞれ風合いある表情に!
By dyeing the leather and cotton, even if the material switching is the same color, each has a textured look!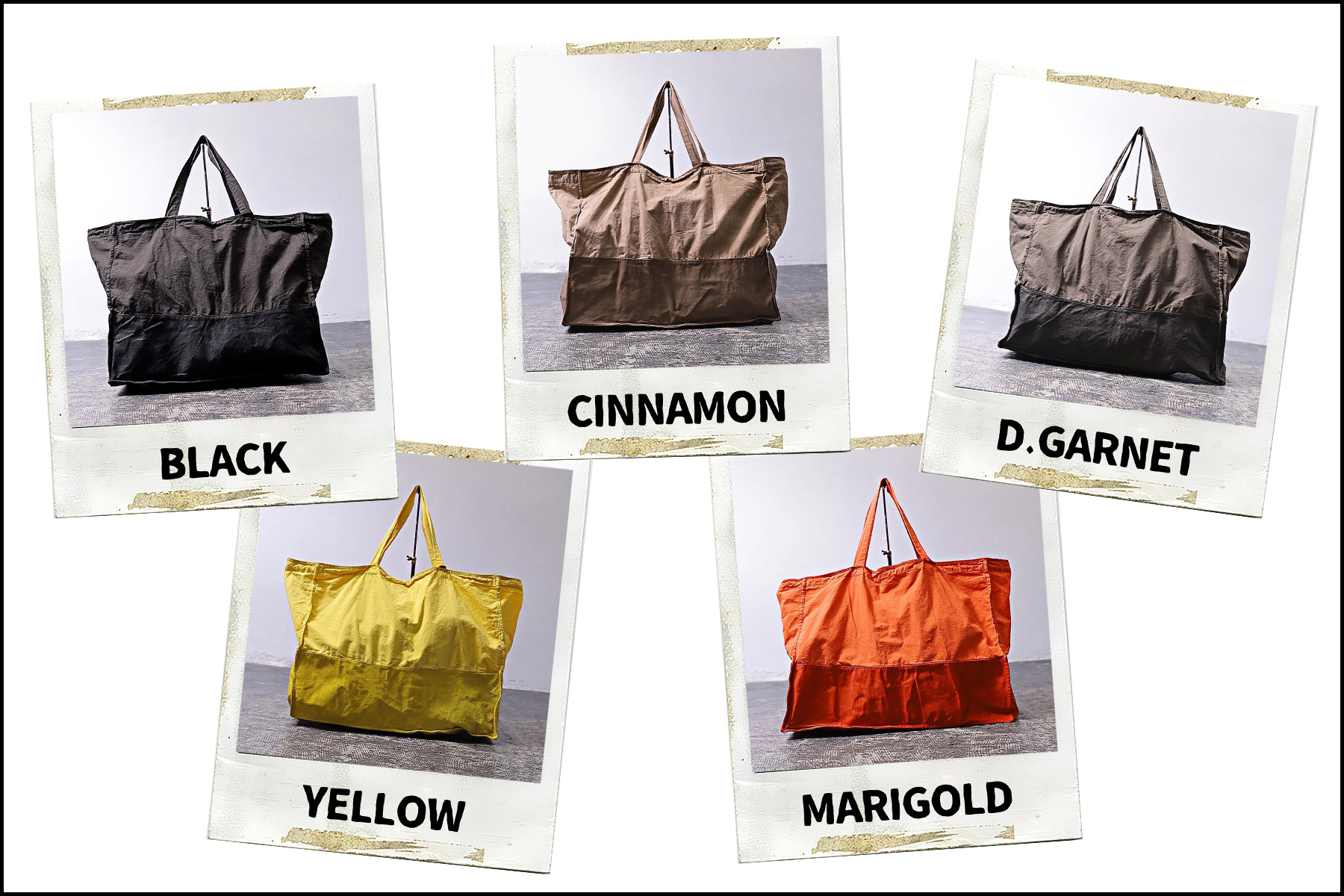 QRTがこだわってお願いした3つのワガママポイント!
①しっかりと脇に入る持ち手の長さ。でも長すぎないベストな持ち手の長さに!
②同素材・同色のコットンでお財布も入るジップポーチ付き!
③黒をベースとしたお洋服に映える、馴染むカラー展開!
Three best points that QRT insisted on!
①The length of the handle that fits firmly under the arm. But the length of the best handle that is not too long!
②Comes with a zip pouch of the same material and color that can hold a wallet in cotton!
③Comes in a variety of colors that look great with black-based clothes!

---
---
---
スカートと同系色でまとめて、黒でシメてクールフェミニンに!

Take advantage of the jacket-like silhouette for a monotone, simple and stylish look!
---
春夏の黒ベーススタイリングも、白&Mゴールドでパッと明るく!

The black base styling for spring and summer is also bright with white and M gold!

白カーキとの相性抜群!黒に頼らなくてもクールな印象はそのまま!

Excellent compatibility with white khaki! Even if you don't rely on black, you can keep the cool impression!
---
いつもの黒バッグからDガーネットに変えれば、気分も変わる!

If you change from your usual black bag to D.Garnet, your mood will change!