HOME
HOME
▶
Cool Women need HEEL Boots!!
Cool Women need HEEL Boots!!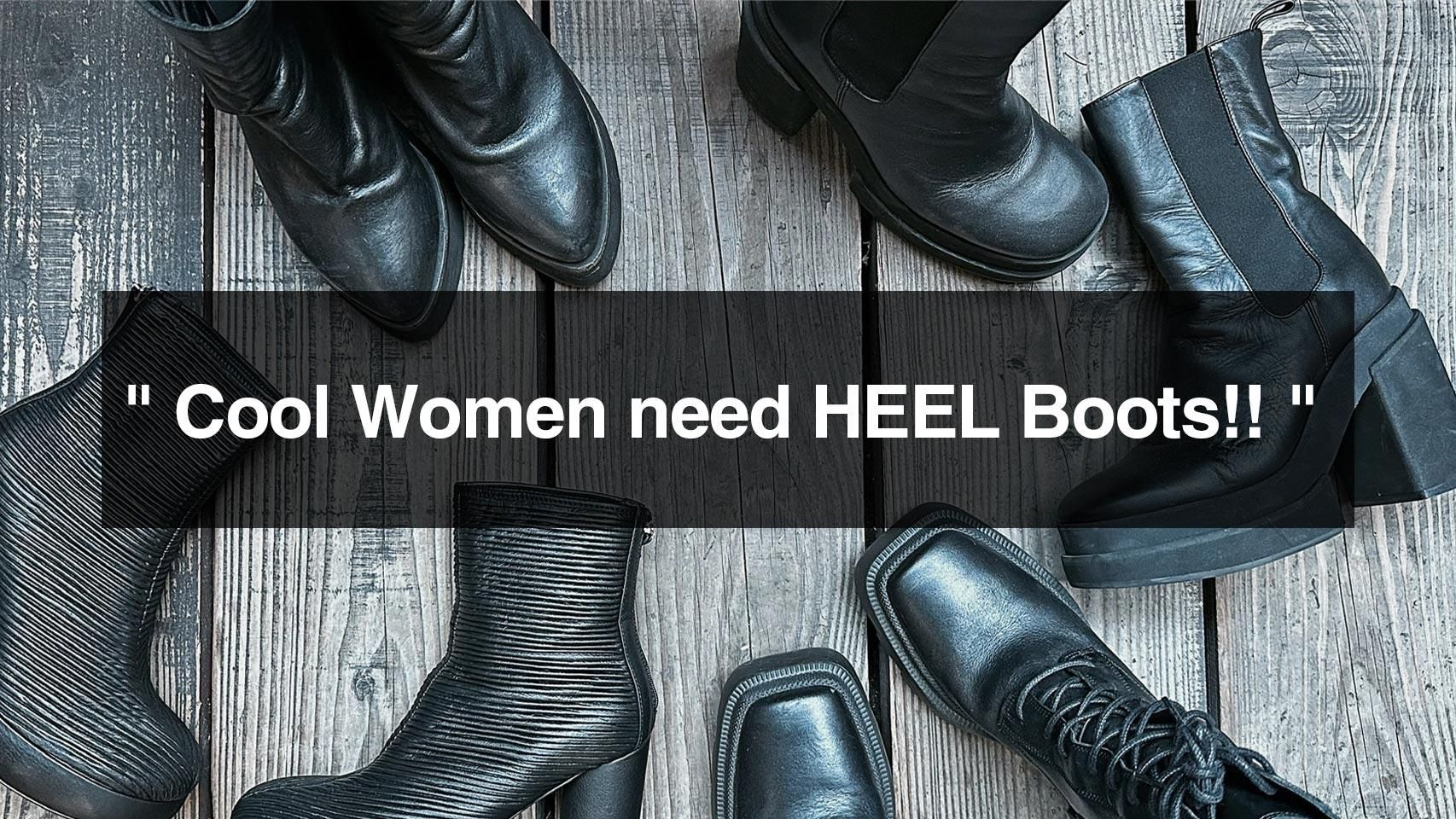 メンズアイテムをベースとしたユニセックススタイリングを提案してきたこの数年。
女性からはもちろん、多くの男性からもスタイリングの参考にして頂いたりと、女であるワタシが着るメンズアイテムのスタイリングを受け入れて頂いたことが本当に嬉しく思います。
これからも、このメンズアイテムをベースとしたユニセックススタイリングは、QUADRATOのひとつのスタイルとして提案していきます!
そして、去年から少しずつ提案してきている、「女性らしさを感じる、けど媚びないカッコイイスタイリング」。
一言で女性らしいと言っても、一般的な女性らしさではなく、簡単にいうと「女性が惚れる、オンナ!」というイメージで男性ウケを狙ったものではなく、あくまでも女性から見た時に、カッコイイ・憧れる!くらいのイメージ。
そんなワタシが描く、女性らしいスタイリングの提案は、お洋服で作り上げる前に、まずは洋服は今までのままに、足元だけヒールに変えてみることから簡単に始められます!
そこで9月一発目のコンテンツは、女性限定の内容となりますが、いつものスタイリングにヒールブーツを合わせて作るカッコイイ女の作り方をご紹介! For the past few years, we have been proposing unisex styling based on men's items.
We are very happy that many men, as well as women, have taken our styling as a reference and have accepted the styling of men's items that I, as a woman, wear.
We will continue to propose unisex styling based on men's items as one of the QUADRATO styles!
We have also been gradually proposing "cool styling that feels feminine but is not flirtatious" since last year.
In a word, feminine, but not in the general sense of femininity, but simply in the sense of "a woman will fall in love with!" The image is not one that aims to be popular with men, but one that is cool and admired when seen by women! It's more of an image of being cool and admirable from a woman's point of view.
The feminine styling suggestions that I draw on can easily be started by changing to heels on your feet without changing your clothes!
The first content of September will be for women only, but we will introduce how to create a cool woman by combining heeled boots with your usual styling!
---

女性ならやっぱり誰もがスラっと見えるヒールは履きたいけど、もうヒールパンプスはスタイリング的にもムリ!という方が多いはず!
安定感あるヒールブーツで気分もスタイリング力も上げる! Every woman wants to wear heels that make her look slender, but heeled pumps are no longer a stylistic choice! But many of us can't wear heeled pumps any more, because of their styling!
Stable heeled boots will boost your mood and styling ability!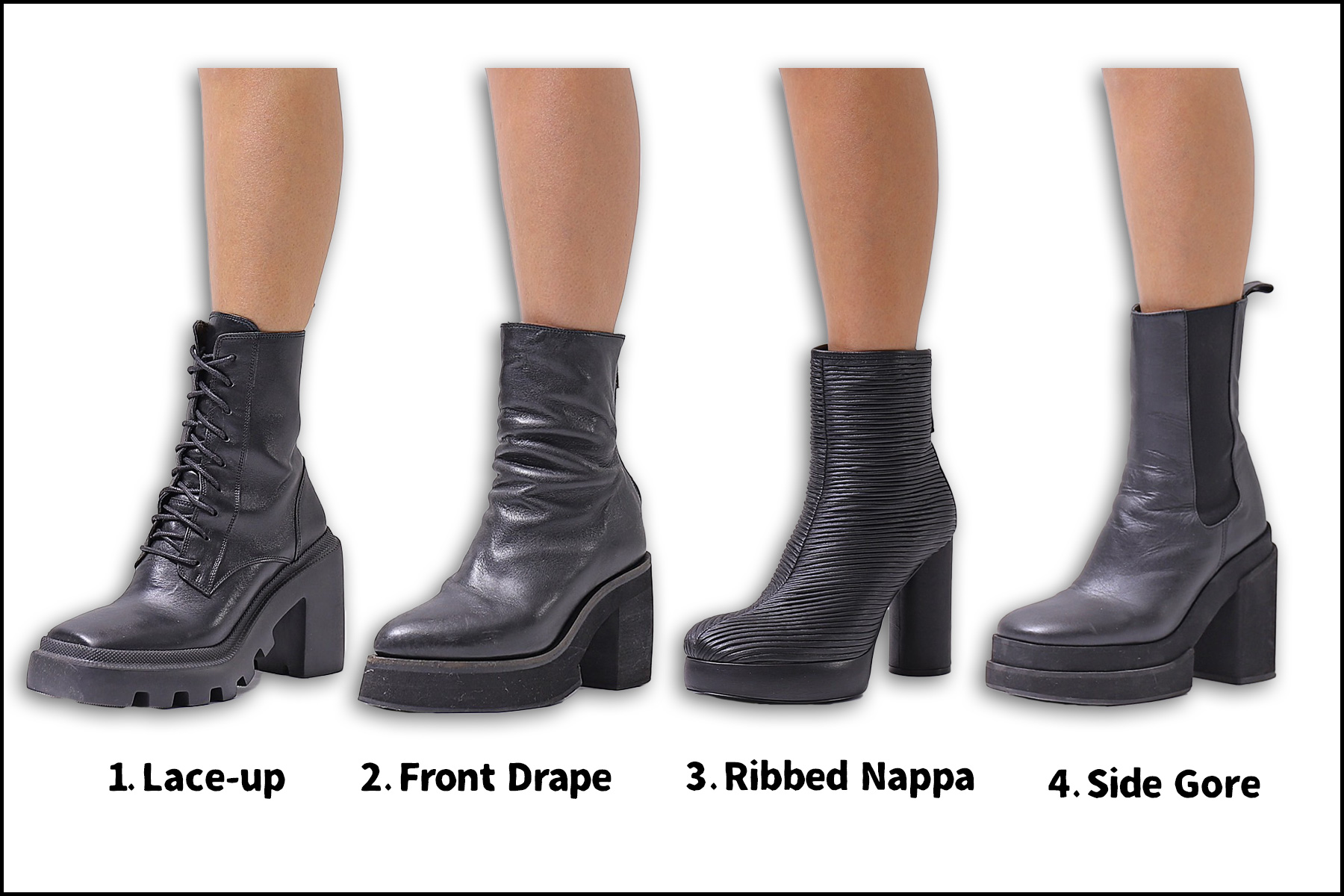 ---

それぞれのブーツをサイズ感と合わせてスタイリング別にご紹介!
Each pair of boots is introduced by styling, along with its size!
---
ドレープ感がキレイなパンツとカーディガンの組み合わせ。
スッキリ&スラっと見せて、さらに洋服を惹き立てる!

Trousers and cardigans with a beautiful drape.
It makes you look neat and slender and further enhances the outfit!
---
---