HOME
HOME
▶
LIGHT!! and EASY!!
LIGHT!! and EASY!!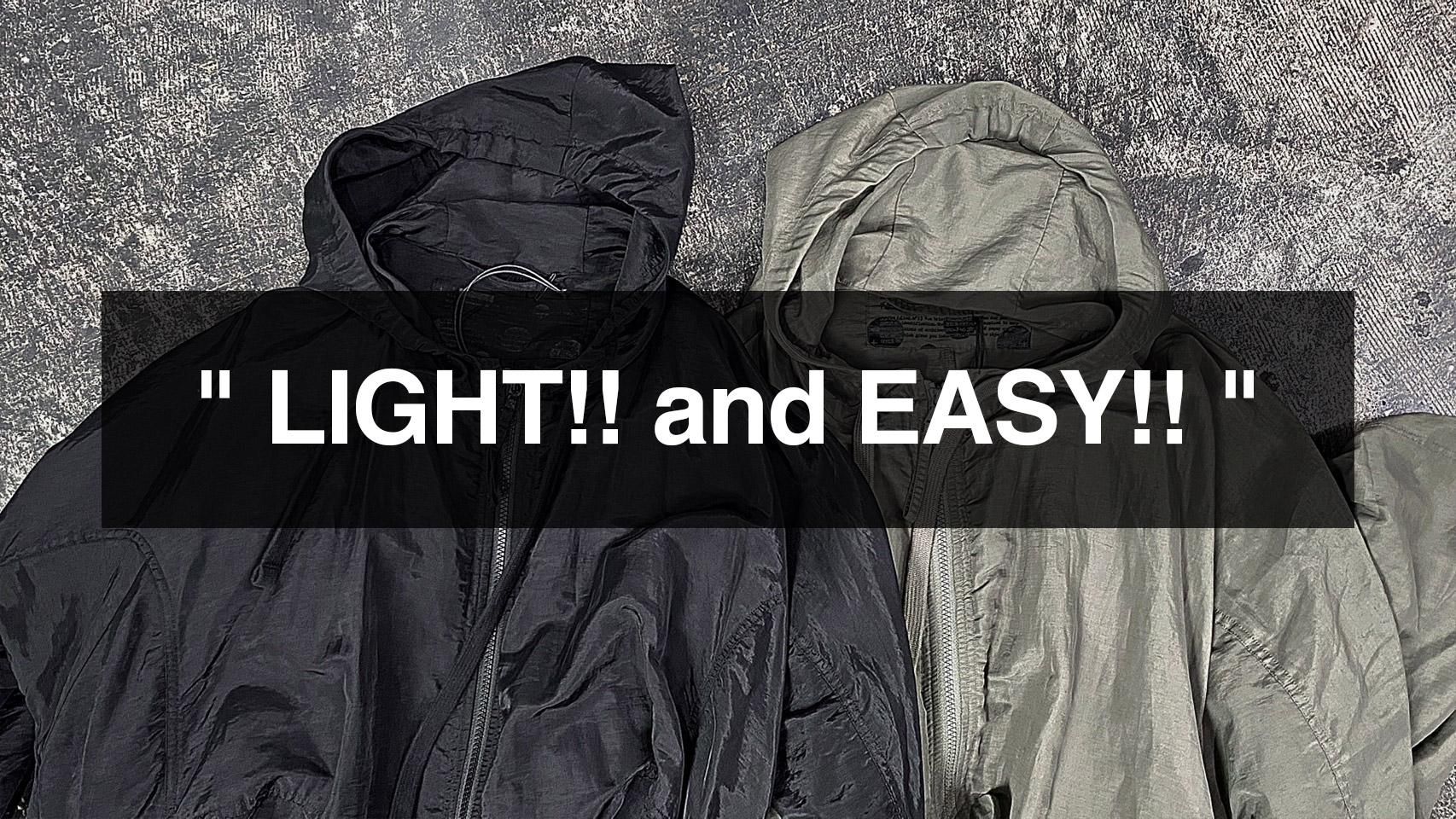 やっと秋を感じ始めた朝晩の空気、そしてようやく暑さの山を越えたと感じる日中の日差し。
ということで、ついに秋スタイリングが本格始動となる今週のコンテンツは、すでに多くの方が一度は目に触れているRUNDHOLZのライトブルゾンにフォーカス!
このライトブルゾン、春に発売され多くの方々に暑さが本格的となる夏前まで、愛用していただきました。
そして、暑さが一段落し始めるこれからの時期にまたスタイリングで活躍することが楽しみなアイテム!
そこで今回は、春に迷っているうちに夏が着てしまい、買いそびれてしまった方にはもちろん、春に手にしていただいた方にも、秋冬にまた活躍させていただけるように、ライトブルゾンのここがイイ!っというポイントと、新しいスタイリングをご紹介! The morning and evening air is finally starting to feel like autumn, and the daytime sunshine feels like we've finally crossed the pek of the heat.
This week's content focuses on the light blouson from RUNDHOLZ, which many of you have already seen at least once!
This light blouson was first launched in spring and many people wore it before starting this summer.
And we are looking forward to seeing this item again in styling from now on, when the heat starts to die down!
So this time, we'd like to share some of the best things about the light blouson with those who missed out on buying it in the summer while they were still wondering about it in the spring, as well as those who picked it up in the spring, so they can use it again in the autumn and winter months! And we'll also introduce some new styling tips!
---

コンパクトに畳んで持ち運びもカンタン!クルっと丸めてバッグに!
朝晩と日中の寒暖差が始まる季節の変わり目のお出かけには、コレさえあれば安心! Folds up compactly and is easy to carry! Roll it up and put it in your bag!
This is the only thing you need when you go out during the change of season, when the temperatures start to vary between morning and evening and during the day!
---

---

---