HOME
HOME
▶
"THE POWER OF STOLE"
"THE POWER OF STOLE"

1月に入り寒さが本格的になっていく一方で、コートを羽織るだけの マンネリスタイリングを一瞬にして変えてくれるのがストールのチカラ。
今季QUADRATOでは、3カラーを各それぞれ1型づつ厳選セレクトしたストール。 今時期だからこそ、プラスで持っていると今までのスタイリングが新鮮になる上に、 寒さ対策としての実用性も兼ね備えた3アイテム☆

In January, the weather is getting seriously cold, but we just put on our coat The power of the stole is what instantly changes the mannerist styling. In this season QUADRATO has been carefully selecting stoles for each type of 3 colors. That's why this is the time. If you have it so it is a plus, the styling will be fresh and those 3 items will give a practicality as a measure against cold.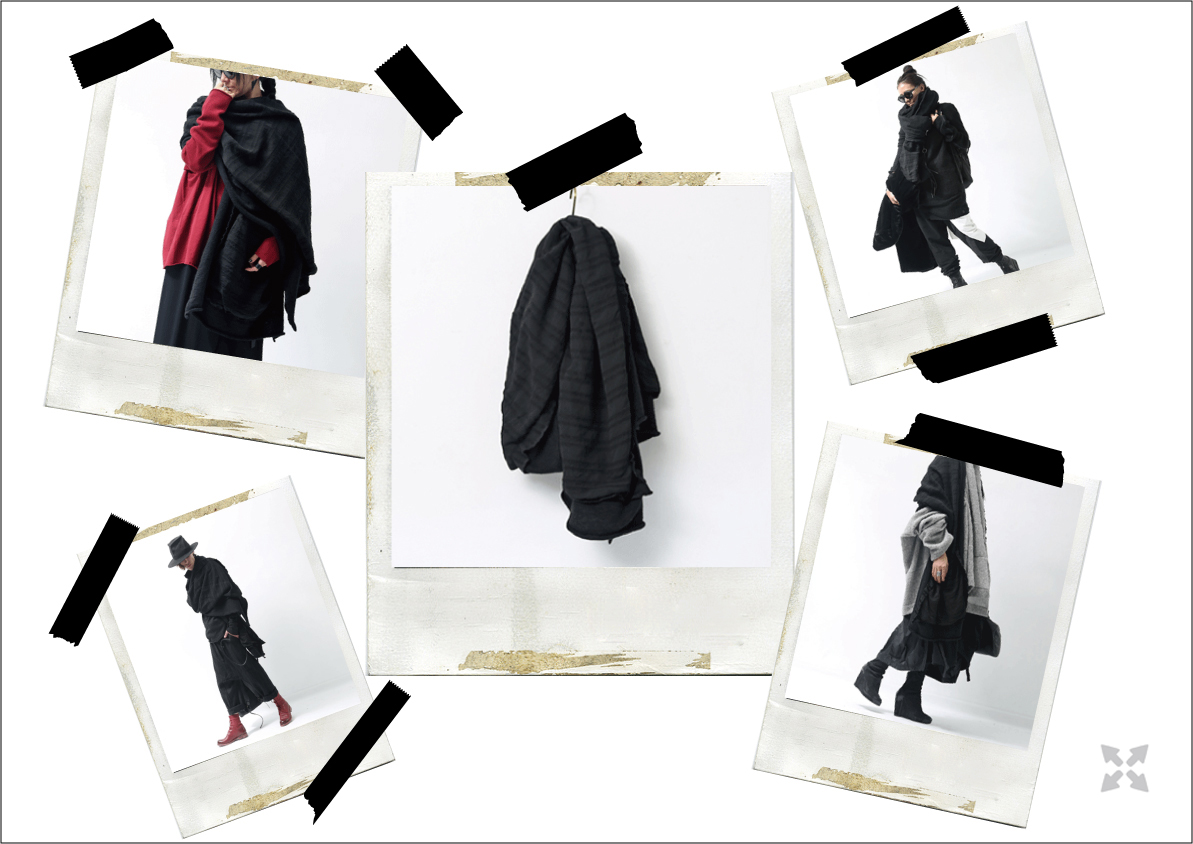 RUNDHOLZ
暖かく保温性もあるヴァージンウール100%使用した圧縮ウールと、 サラッとした生地感の凹凸ある織りで表情をつけた2つのBLACK異素材のストール。 BLACKの洋服が多いスタイリングの中で、この生地感を足すことでメリハリあるBLACKスタイリングに。 どのブランドからも数多く出ているBLACKストールの中で、 黒はこれだけをセレクとしたほどのベストオブBLACK STOLE!
Stole of compressed wool using 100% virgin wool which is very warm and includes 2 different types of materials. In the styling where there are many clothes of BLACK, by adding this feeling of fabric, it instantly becomes a sharp BLACK styling. Among the many BLACK stalls from all brands, the black is the best of BLACK STOLE as it was the only one selection.
---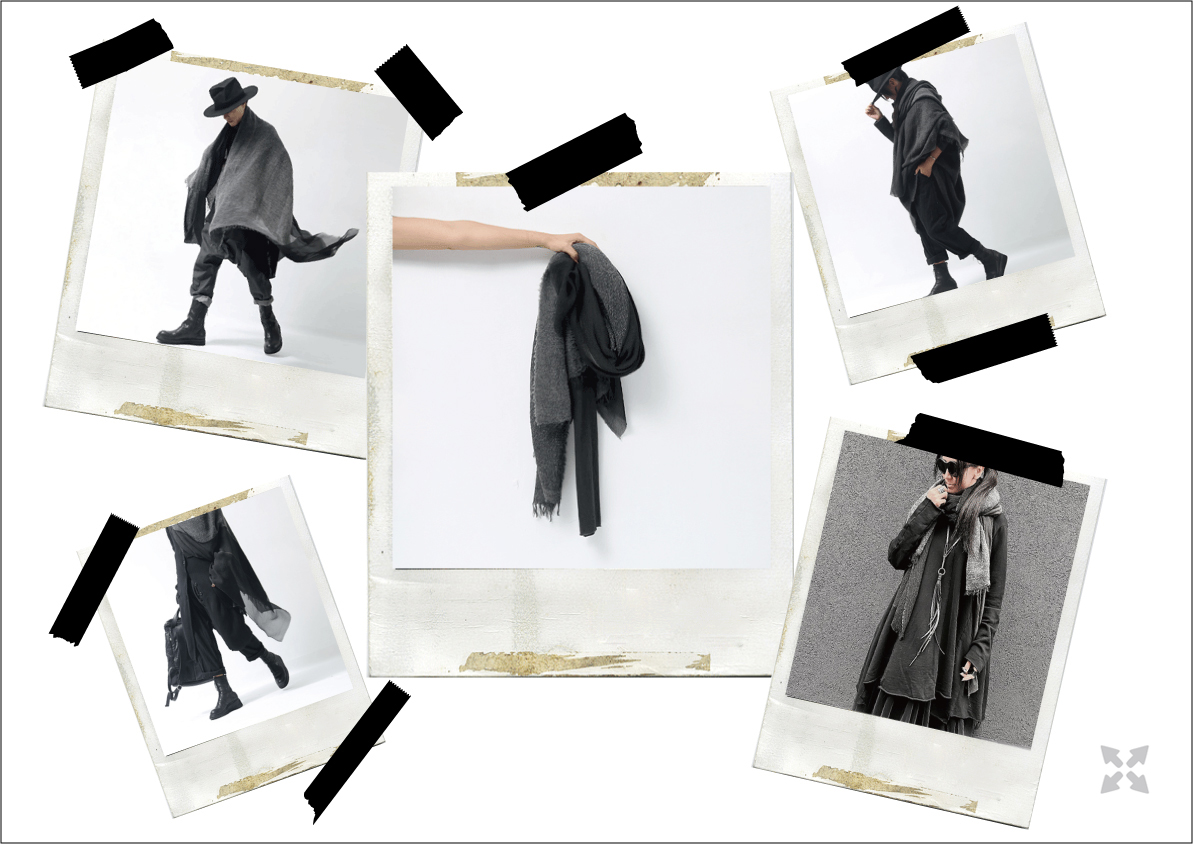 RUNDHOLZ
3種の異素材ファブリックをライトグレーからブラックに近いダークグレーのトーンが バランスよいストールは、どんなスタイリングにもマッチするのが◎ 柔らかくしなやかで、グルっと首に巻き付けてもバランスの良いボリューム感。 また、コートの上からショルダーに羽織るだけでも、簡単レイヤード風スタイリングに。
A stall with a balance of dark gray tones from light gray to black on three different fabrics that matches any styling. Even when wrapped around the neck it has a soft, supple and well-balanced volume. In addition, you can simply put on the shoulder from the top of the coat, for easy layered styling.
---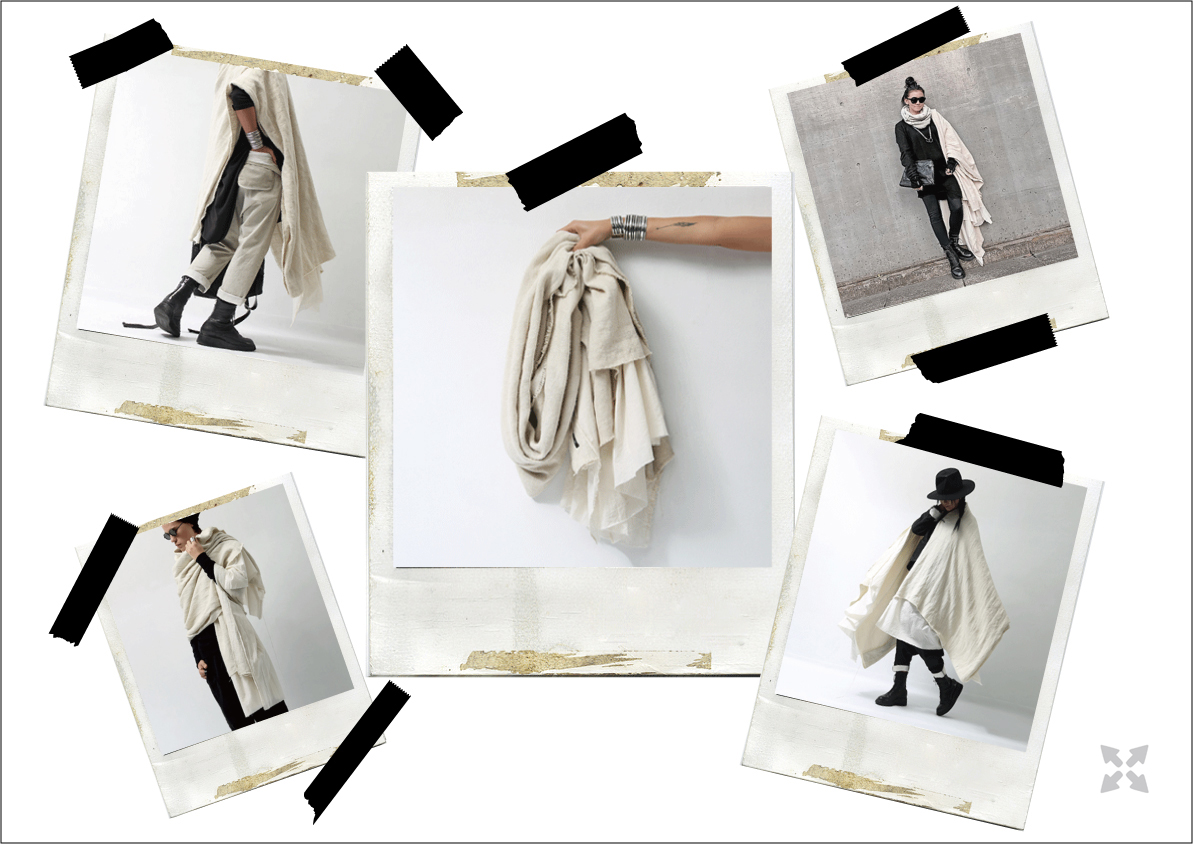 bajra
BLACKをベースとしたスタイリングにプラスするだけで、一瞬で新しいスタイリングにしてくれるのが このOFF WHITEストール。 OFF WHITEのコートはお洒落だけど、実際汚れたり気を遣ってしまい、実用性に欠けるのが 悩みでコートは手を出さなかった方が、これなら汚れが目立たないだけではなく、 お洗濯できるというリアルライフとしてのポイントも高く◎ この大判サイズでピンも付属されているのでポンチョ感覚でスタイリングできる上に、 プライスの良さも◎ ムダのないシンプルで他にないサイズ感のこのカラーは、今季だけでなくずっと使えるので絶対マスト!
This OFF WHITE stole gives you a new styling in an instant just by adding it to the styling based on BLACK. OFF WHITE's coat is fashionable, but it actually gets dirty and needs a special care, If you don't touch the coat due to lack of practicality, this will not only make the dirt inconspicuous, but also the point as a real life that you can wash it. As this large format stole comes with a pin, you can style it like a poncho, and the price is good also. This color, which is simple and has no other size, is a must-have because it can be used not only this season but also for a long time!
---