HOME
HOME
▶
Get warm KNIT and get warm GIFT!
Get warm KNIT and get warm GIFT!

ついに冬本番となり、寒さが日に日に増してくるこの年末年始。 寒さが増すと欲しくなってくるニット。 迷っているうちに一月に入ってしまい、ゲットするかしないか迷ってしまう方々が多いので、 そんな方々の背中を押すべく企画したのが今回のプレゼント企画。
タイトルの通り、"暖かいニットをゲットして、暖かいギフトを手にする!" ということで、今回は使いやすく、シンプルでスタイリッシュなクラッチポーチを、 対象ニットをお買い上げ頂いた方へプレゼント! このクラッチポーチ、イタリアで生産してもらった耐熱紙でできた珍しい素材です!
Finally, the mid-winter has come and is getting colder day by day around New Year holidays. When it gets colder, people tend to want to buy knitwear, but while they thinking about it, it entered January. And then, they threw up to buy knits. That's why we planned this gift plan, which should be pushed on the back of these people. As the title, "Get a warm knit and get a warmer gift!" So, this time, we're going to give you a simple and stylish clutch pouch with buying a knit. A present for those who purchased the knitwear! This clutch pouch is made of heat resistant paper produced in Italy. It's a rare material!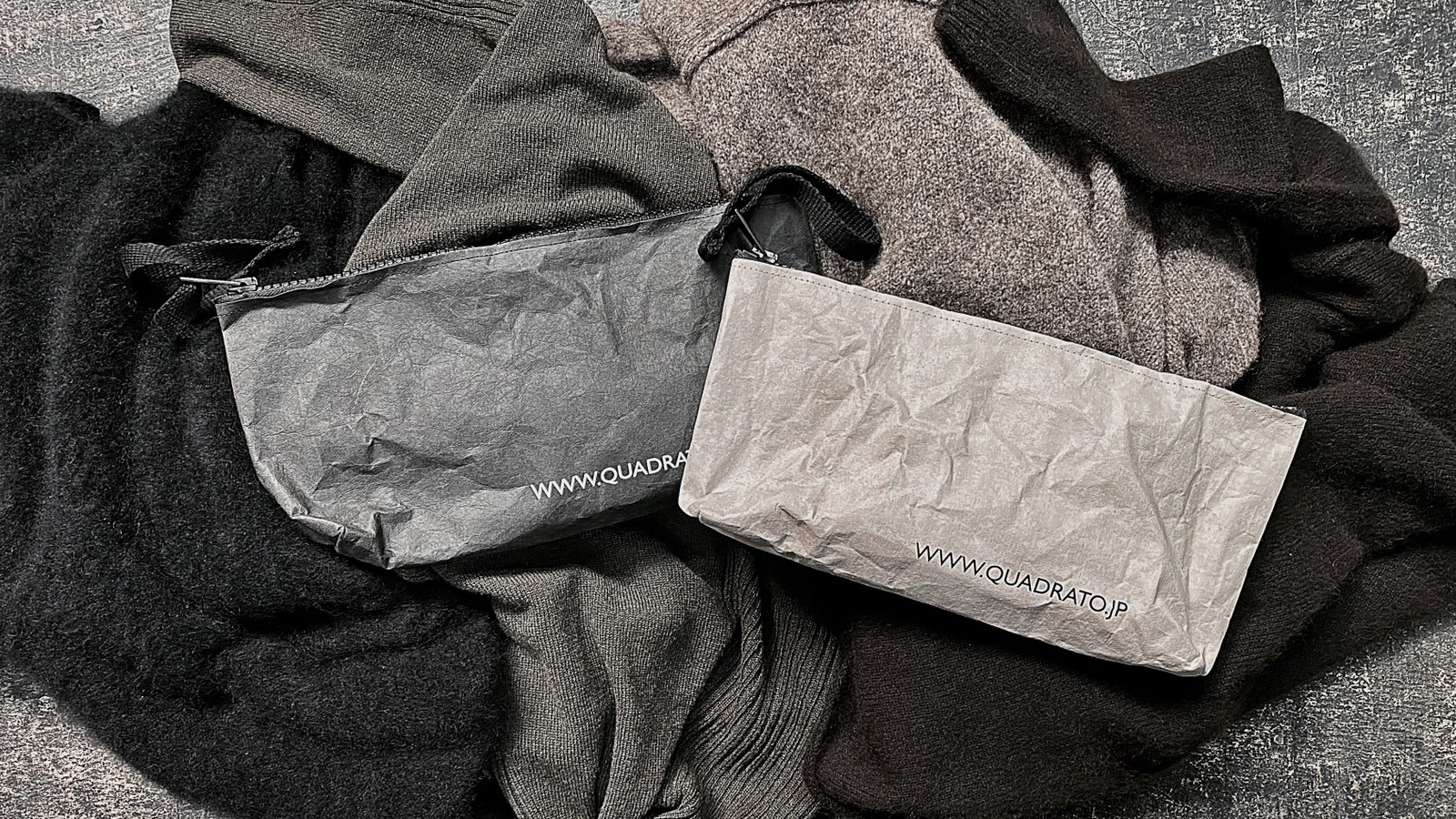 ---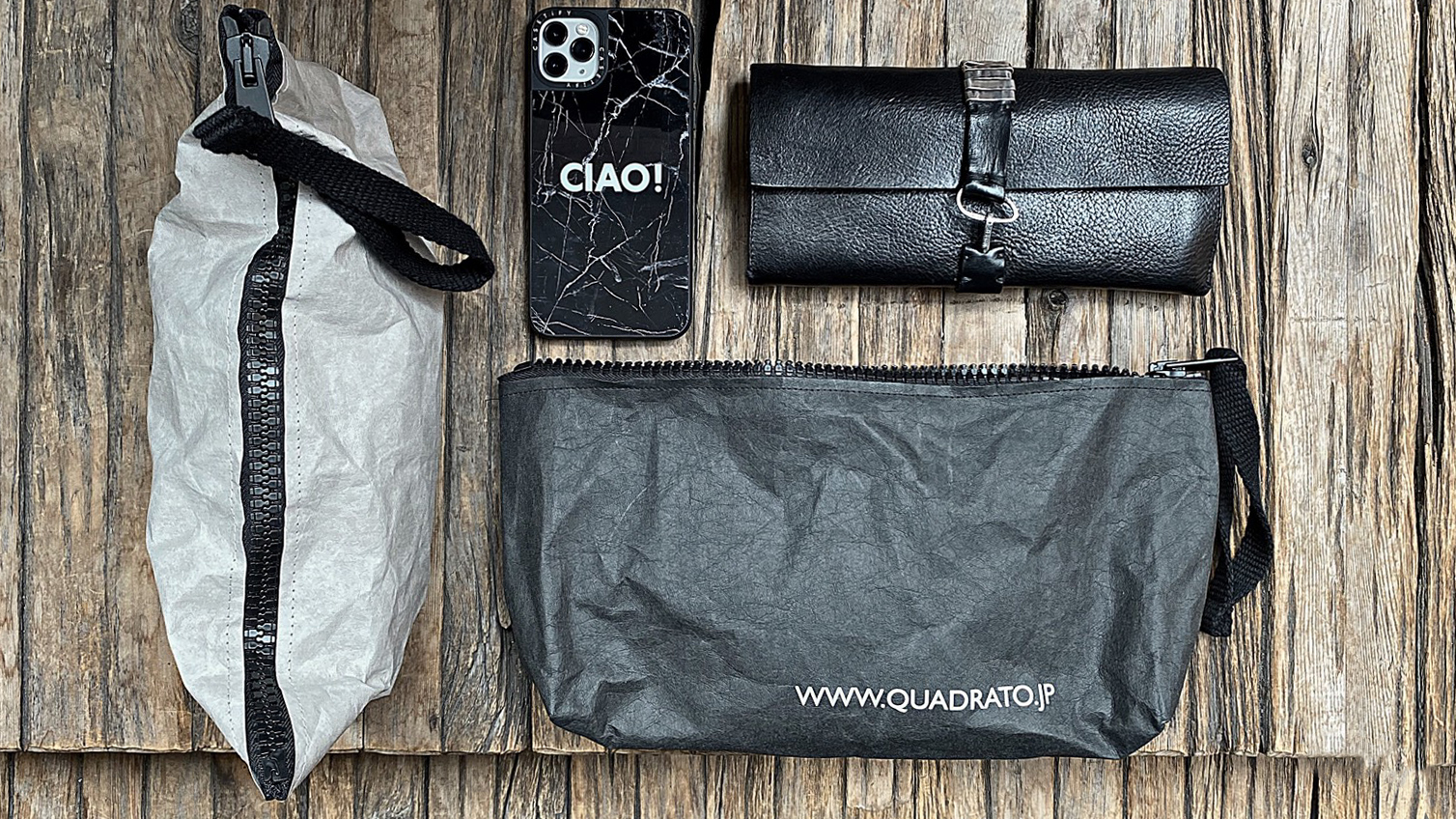 ✔ Matte BLACK or Matte GREY???
マットな質感のBLACKとGREYは、私達のスタイリングのアクセントとして間違いなく使える!
紙とはいえど、バッグとしてどの洋服にもマッチする新しい感覚の素材とカラー!
✔ Matte BLACK or Matte GREY???
Matte texture black and grey clutch pouch are definitely useful as an accent in our outfits.
Even they are made of paper, but they matches any clothing, so they are new feeling materials and colors!
✔ 耐熱紙の素材感が新鮮!
軽くて丈夫、使い込むめば使い込むほどに柔らかくクシャッとした風合いに。 この耐熱紙と太ジップのバランスがマッチしたクラッチポーチは、プラス、ストラップ付きのシンプル&スタイリッシュに!
✔ The texture of heat resistant paper is fresh!
It's light and strong, and the more you use it, the more soft and crunchy the texture becomes. This clutch pouch matches the balance of heat resistant paper and thick zip. Plus, make it simple and stylish with straps!
✔ タテ15cm × ヨコ32cm × マチ6cm のBESTサイズ
長財布もしっかり入るこのサイズ感、クラッチバッグとしてはもちろん、丈夫で軽いのでBAG in BAGのポーチとしても◎
✔ Best size: 15cm height x 32cm length x 6cm width
This size fits long wallets well, of course, as a clutch bag. It's sturdy and lightweight, so it's also able to use as a bag in bag pouch◎
---

---

---