HOME
HOME
▶
Add an accent color Grey and Khaki to your Basic
Add an accent color Grey and Khaki to your Basic

春めいて来たとはいえまだ肌寒いということで、春夏物に一気にシフトするのではなく、今持っているアイテムに色を足すことで、新しいシーズンをスタート! そこで今回は、黒と白どちらにも合うカーキとグレーにフォーカスし、それぞれのカラーアイテムをメインに、黒と白の両方を合わせてスタイリング。 カーキもグレーもトライしてみたいけど難しそうで、つい黒白アイテムのみのスタイリングをしてしまうという方が多いということもあり、是非今持っている黒白の着慣れたアイテムに、カーキやグレーを足して新しいスタイリングで、新しいシーズンをスタートさせてみては!?
Spring is here, a new season by adding colors to your closet, instead of shifting to spring and summer items at once because it is still chilly early spring! Therefore, this time, we focused on khaki and grey, which match both black and white, and focused on each color item, and styled both black and white together. I would like to try khaki and grey, but it seems difficult, and there are many people who just style black and white items, so by all means add khaki and grey to the black and white items you have now and starting a new season!!
---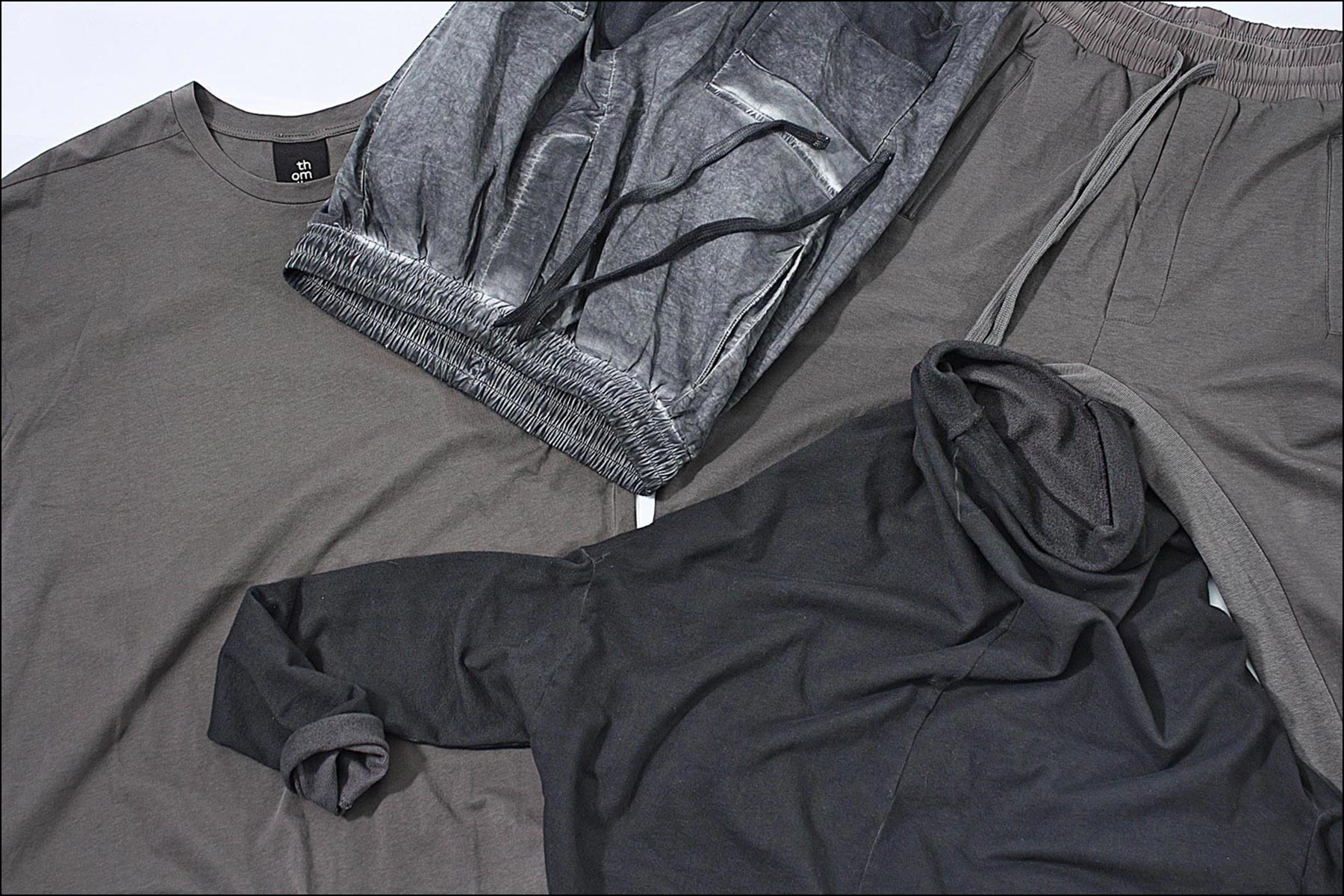 クールな印象からカジュアルな雰囲気も簡単にスタイリングできるのがグレー。 アイテムごとに、色白さんでもボヤッとした印象にならないグレーのトーンをピックアップ!
白ベースの製品染めされたグレーから、黒に近い落ち着いたトーンまで幅広いグレー!
" GREY has a coolness not found in black and white "
Grey is a cool impression that can be easily styled in a casual atmosphere. For each item, we have picked up a grey tone that does not give a dull impression even to fair-skinned people!
We picked up wide range of greys, from dyed greys to subdued tones close to black to white-based products!
"インナーグレーで、馴染ませスタイリング"
インナーに白を持ってくるとパキッとした印象になるスタイリングも、グレーのトップスを持ってくることで、リラックス感が生まれ◎ また黒にさりげなく馴染むグレーのトーンが大事なポイントに! "Inner grey, familiar styling"
Bringing white to the inner gives a clear impression, but bringing grey tops creates a feeling of relaxation◎ Also, the grey tone that blends casually with black is an important point!

▼STYLING ITEMS▼

"黒ではなくダークグレーで、春夏のスタイリングに軽やかさを!"
ショート丈のロングスリーブのスウェットトップスは、黒に近いダークグレーで白パンツを組み合わせることで、キレイ目になりがちな黒とは違い、スタイリッシュな雰囲気な中にもカジュアルな雰囲気に! "Dark grey instead of black for lightness in spring and summer styling!"
The short-length long-sleeved sweat tops are dark grey, which is close to black, and white pants are combined to create a casual atmosphere in a stylish atmosphere, unlike black, which tends to look beautiful!

▼STYLING ITEMS▼
"GREYとBLACKでつくるCOOLスタイリング!"
ベーシックなグレーのジョギングパンツも、黒のブーツと黒ジャケットと合わせることでバランスよくまとまり、COOLな印象に! 足元は、黒のブーツやハイカットスニーカーがキメ手に! "COOL styling make by GREY and BLACK!"
The basic grey jogging pants can be combined with black boots and a black jacket to create a well-balanced and cool impression! Black boots or high-top sneakers are perfect for your feet!

▼STYLING ITEMS▼

"黒ではなく、あえて白で合わせる風合いある染め感のグレー"
いつもなら黒のトップスを持ってくるスタイリングも、白のトップスと合わせることで一気に明るい印象で春らしくなる! まだまだ寒暖差がある3月は、白のトップスの上から黒の羽織りをONすればチラッと見える白がアクセントとなり、寒春には◎ "Dyed Grey with white instead of black"
The styling that usually brings black tops can be combined with white tops to give a bright impression and make you feel like spring! In March, when there is still a difference in temperature, turning on the black outer over the white top will accentuate to your outfit in the cold spring◎

▼STYLING ITEMS▼
---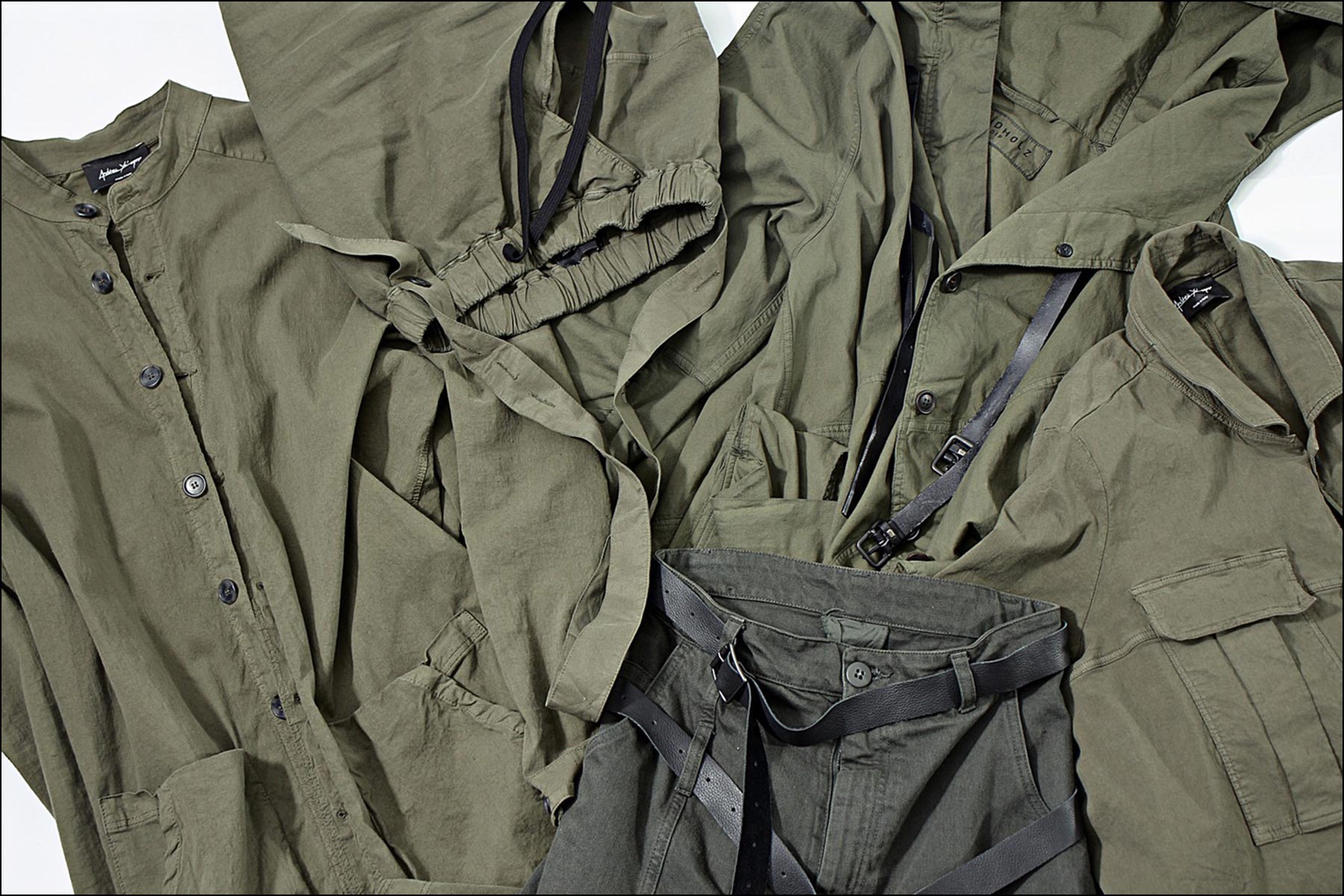 幅広いトーンがあるカーキは、デザインやアイテムごとにそれぞれカーキのトーンにこだわったアイテムのみをセレクト。 ただ、全てのカーキのアイテムに共通しているのが、「ガチガチなミリタリーやアメカジのようなカジュアルすぎる印象ではなく、黒や白と合わせることでカジュアルな中にもCOOLな印象のスタイリングになること!」 黒白と同じくらいカーキのアイテムにこだわってスタイリングに!
" Post black and white is khaki! "
For khaki with a wide range of tones, we select only items that are particular about khaki tones for each design and item. However, what all khaki items have in common is that "it's not too casual like a rugged military or American casual, but by combining it with black or white, it gives a casual yet cool impression. ! " For styling, stick to khaki items as much as black and white!
"カーキと白のコンビなら、見た目の軽さで春を感じる!"
カーキロングから白のパンツがチラッと見えることでカーキのキレイな色味をさらに惹きたててくれるこのバランス。 プラス、白のバッグでまとめれば、一気に春らしさ全開! "The combination of khaki and white makes you feel spring!"
This balance that brings out the beautiful color of khaki by glancing at the white pants from it. Plus, if you put it together with a white bag, it will be full of springiness at once!

▼STYLING ITEMS▼

"ザ・ベスト of KHAKI&BLACK!"
カーキのバックドレープモッズコートはコットン97%で、全く見た目にも厚い印象ではない素材感なので、黒にロング丈で羽織っても問題なし! この雰囲気のスタイリングをしたくて、カーキモッズコートを手にした方がリアルに多い! "The Best of KHAKI & BLACK!"
The khaki back drape mods coat is made of 97% cotton, which does not give a thick impression at all, so there is no problem even if you wear it in black with a long length! There are many people who want to style this atmosphere and get a khaki mod coat!

▼STYLING ITEMS▼
"カーキボトムと白トップスで簡単春スタイリング!"
白トップスなら、顔周りもパァッと明るくなり◎ ボヤっとした印象にならないか心配な方は小物を黒でシメることでさらにバランス良くなるのでご安心を! "Easy spring styling with khaki bottoms and white tops!"
With white tops, the area around your face will be brighter. If you're worried that you won't get a dull impression, don't worry, you can get a better balance by wearing the accessories in black!

▼STYLING ITEMS▼

"黒とカーキで魅せるカジュアルスタイリッシュ!"
いつものALL BLACKスタイリングも、ボトムスをカーキに変えるだけでさりげなく印象を変えられ、黒のロングコートも全く重たい印象にならないのが◎ デニム生地で深みのある緑のカーキだからこそ、バランスがとれ◎ "Casual stylish with black and khaki!"
The usual ALL BLACK styling can be subtly changed by simply changing the bottoms to khaki, and the long black coat does not give a heavy impression at all. Balanced because of the deep green khaki made of denim fabric◎

▼STYLING ITEMS▼