HOME
HOME
▶
Spring must combination for ALL season
Spring must combination for ALL season

暖かい日が続き、本格的に新シーズンのスタイリングへとシフトしていく中で、今季QUADRATO Boutiqueでは春のスタイリングの一つとして、トップスは生地の良い使いやすいものとパンツは履き心地とシルエットの良さを兼ね備えたものを提案。 そして、春のアウターと足元にこだわることで春のスタイリングを一気に花を咲かせる!というもの。
今回は、そのアウターとシューズをそれぞれ6型ずつピックアップし、6つコンビを「カジュアルなデイリースタイル」と、「スタイリッシュなモノトーンスタイリング」の2パターンのスタイリングに、それぞれ足して、自分の好みのアウターとシューズを見つけるということにフォーカス。

この6つのアウターとシューズ、全てユニセックスアイテム。 さらにアウターは、自宅でお洗濯可能で一年中使える素材感。 似たり寄ったりしたトップスやボトムスをゲットするのでなく、アウターとシューズを変えるだけで、今持っているアイテムもまたお気に入りのスタイリングになるということで、かしこく春のファッションをスタートさせてみては?
As we shift to the styling of the new season, as one of the spring styling at this season's QUADRATO Boutique, the tops are made of good fabric and easy to use, and the pants are comfortable and have a good silhouette. We propose something that combines. And by sticking to the spring outerwear and footwear, the spring styling will bloom at once!
This time, we picked up 6types of outerwear and footwear, and added 6combinations to 2 patterns of styling, "casual daily style" and "stylish monotone styling".

These 6 outerwear and footwear are all unisex items. Furthermore, the outerwear can be washed at home and can be used all year around. Instead of getting similar tops and bottoms, just change the outerwear and footwear, and the items you have now will also become your favorite styling, so why not start a spring fashion?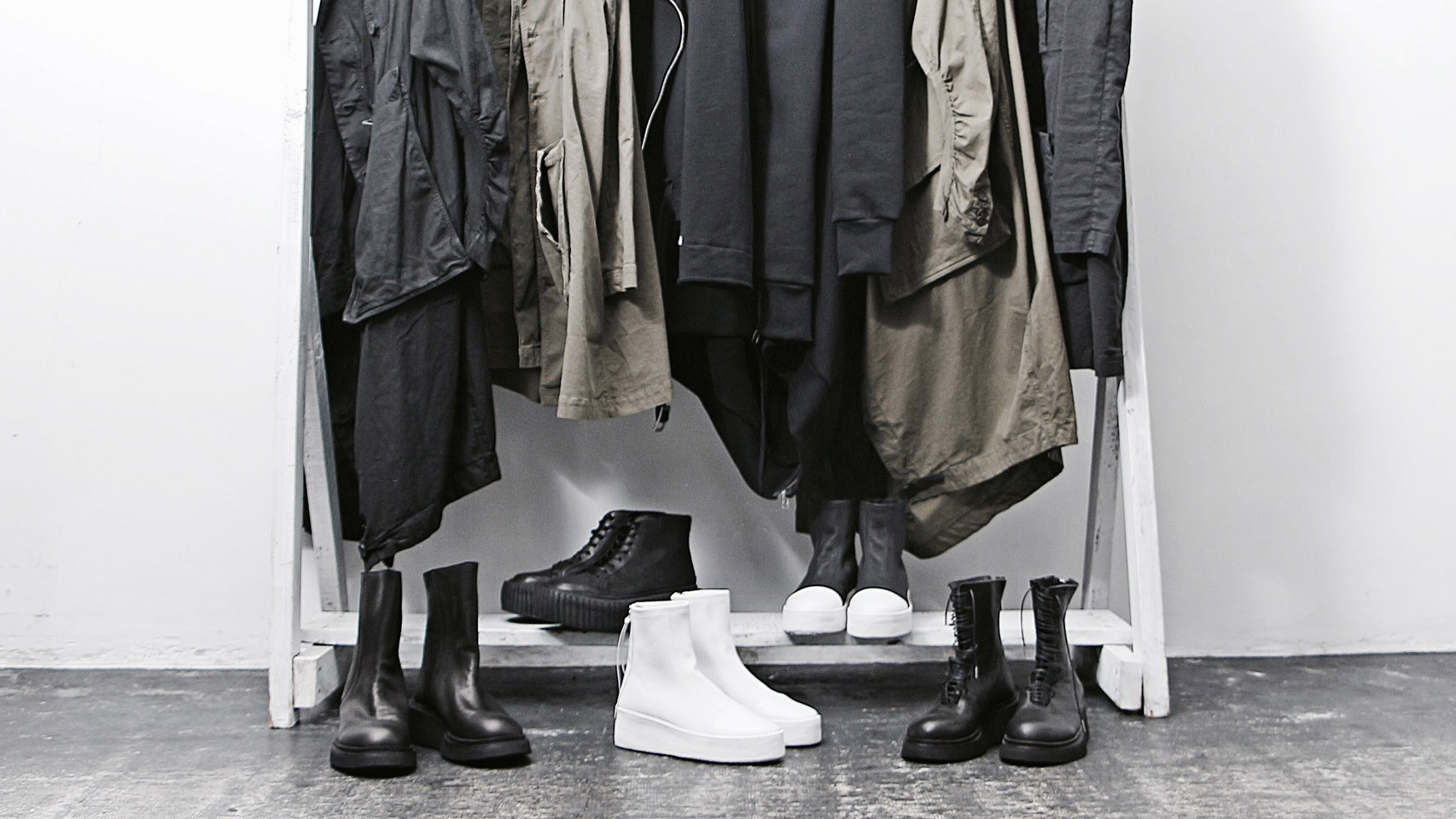 ---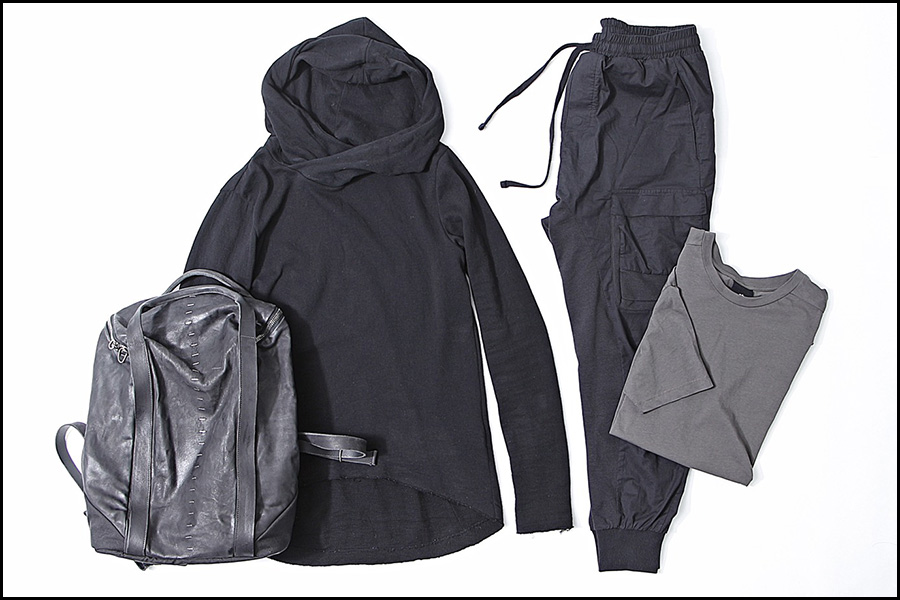 " Causual Daily "
アクティブに動けて、気兼ねなくガンガン着れるアイテムという条件はまさにデイリースタイリングには欠かせない条件。 でも、一歩間違うとラフ過ぎてパッとしないのではないかという方も、足元と羽織りをこだわるだけで立派なスタイリングに! ジョギングパンツも、足元次第で一気にCOOLな印象に!


" Causual Daily "
You can move actively and wear it without hesitation that is an indispensable condition for daily styling. However, even if you think that if you make a mistake, it will be too rough and you will not feel at ease, just sticking to your feet and outer will give you a great styling! Jogging pants will give you a cool impression depending on your feet!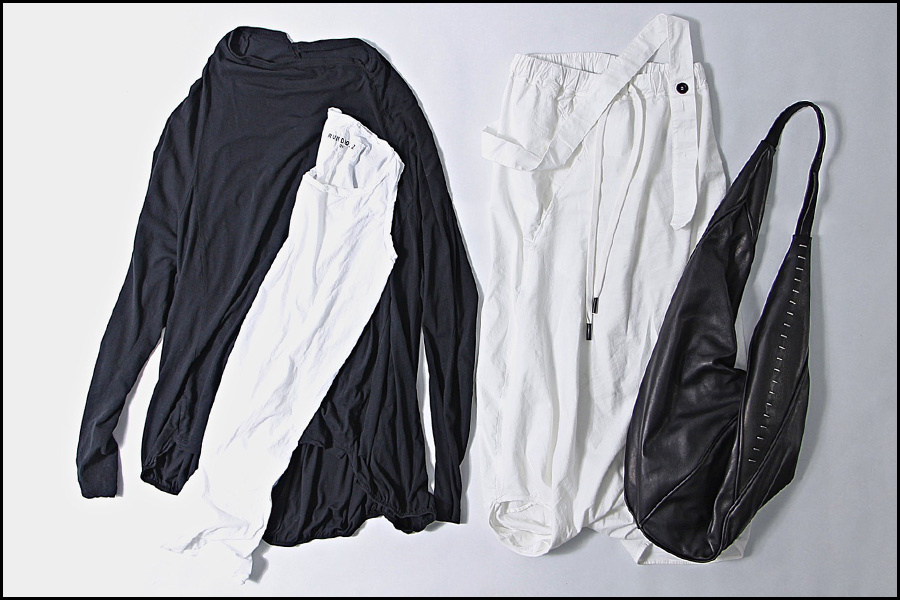 " STYLISH MONOTONE "
春らしく、ALL BLACKのスタイリングベースから白を足してモノトーンで軽い印象に。 サラッとした素材感のアイテムで、春だけではなくトップスは夏の冷房対策にも使え、パンツもシーズンレスで使える生地感で◎ パンツのワンショルダーベルトの使い方次第でも印象が変わるが、足元とアウター次第でさらに、雰囲気が変わるアイテムとしておススメなアイテム達!


" STYLISH MONOTONE "
Like spring, white is added from the basic ALL BLACK styling to give a monotone and light impression. The item has a smooth texture, and the tops can be used not only for spring but also for aginst the interior coldness in summer, and the pants can also be used seasonlessly. The impression will change depending on how you use the one-shoulder belt of the pants, but it is recommended as an item that changes the atmosphere even more depending on your feet and outerwear!



---
"黒のブルゾンもTAUPEブーツで脱マンネリスタイリングに!"
黒ブーツで合わせてたブルゾンも、明るいトーンのブーツと合わせることでアカ抜けた印象のスタイリングに! 意外と持っていそうで持ってない、黒のカジュアルブルゾン。 スタイリング幅が広がるアイテムとして✔

"Black blouson is also with TAUPE boots!"
The blouson that was matched with black boots can be combined with bright tone boots for a styling that gives a fashionable impression! A black casual blouson as an item with a wider range of styling ✔
---
"ミリタリーブルゾンとスニーカーの最強コンビ"
ブーツで合わせがちなミリタリーカーキのブルゾンもBLACKスニーカーなら、ガチガチの印象にならないので◎ このブルゾン、キレイ目系のスタイリングの上からサラッと羽織っても、カジュアルスタイリングにも使えると、今年も入荷させた人気アイテム!

"The best combination of military blouson and sneakers"
The military khaki blouson, which tends to be worn with boots, does not give a rugged impression with BLACK sneakers. This blouson is a popular item that has arrived this year as well, even if you put it on the beautiful styling and use it for casual styling!
---
"スウェットジップとス二ーカーのベストコンビなら手抜きにみえない!"
ブーツ派だった方がスニーカーにトライして大成功だったいう実績あるこのスニーカー。 カジュアルなイメージのスウェット素材とスニーカーの概念を覆すほどの、ナイスコンビ!

"The best combination of sweat zip and sneaker doesn't look like a cutout!"
This sneaker has a proven track record that people who were tried sneakers and were very successful. Overturning the concept of casual sweatshirts and sneakers!
---
"スウェットライダースは、ブーツでカチッとシメれば、スタイリング幅が広がる!"
レザーのライダースではやりすぎてしまうデイリースタイリングも、スウェットライダースのカタチと素材のバランスならONでもOFFでもどちらも可能に! やりすぎない、抜きすぎない、このバランスがまさにこのコンビ!

"Sweat riders can be styling wider by boots!"
Daily styling, which is overkill for leather riders, can be turned on the sweat rider that has good balanced of the shape and material! Don't overdo it, don't pull it out too much, this balance can be exactly this combination!
---
"春のモッズコートでみせる、COOLスタイリング"
カーキアイテムが気になっているけど、自分に似合うかと心配している方は是非、春夏からトライして欲しい! ポイントは、冬ではコートの前を閉めてしまうことでカーキを主張してしまう感じも、春なら開けてサラッと中の黒をみせることができ、黒面積が多いことで違和感なくカーキを馴染ませられること!

"COOL styling with a spring mod coat"
If you are interested in khaki items but are worried that they will suit you or not, please try them from spring and summer! The point is that in winter you feel that insist on khaki by closing the front of the coat, but in spring you can open it and show the black inside smoothly, and the large black area makes the khaki fit comfortably!
---
"BLACKロングだからこその足元WHITE!"
重い印象になりがちな黒のロングコートも、足元を白にすることでCOOLな印象、プラス軽い印象に! 白スニーカーが浮かないか、心配な方こそ春夏にデビューしてチラッと肌を見せることからバランス慣れしてみては?

"WHITE at your feet because it's BLACK long coat!"
The long black coat which tends to give a heavy impression, but it has a cool impression and a light impression by wearing with white sneakers! If you're worried that the white sneakers won't mix and match, why don't you get used to the balance because you will make your debut in the spring and summer and show your skin?