HOME
HOME
▶
1Pants + 2Cords = ALL Styling!
1Pants + 2Cords = ALL Styling!

パンツのカタチや素材によって、カジュアルスタイリング用とキレイ目スタイリング用に使い分けしてた今までの感覚から、 キレイなシルエットで履き心地の良いコットン素材だからこそ、万能でスタイリングを選ばずそれぞれの雰囲気にメリハリが欲しいときに、この2種類のコード紐をそれぞれのスタイリングによって使い分けることで一気にスタイリングが増すという、新しい感覚の提案がこのbajraパンツ!

そこで今回は、同じパンツでも付属の白平紐とナチュラルカラーの丸紐、2種類のコード紐を使ってカジュアルとキレイ目スタイリングに差が出ることをリアルにフォーカス! Depending on the shape and material of the pants, I used it properly for casual styling and beautiful styling. Because it is a cotton material that is comfortable to wear with a beautiful silhouette, when you want a sharpness in each atmosphere regardless of styling, you can use these two types of cord strings properly according to each styling, and the styling will increase at once, a new feeling The suggestion is this bajra pants!

Therefore, this time, we will focus on the difference between casual and beautiful styling by using the attached white flat string, natural color round string, and two types of cord strings even with the same pants!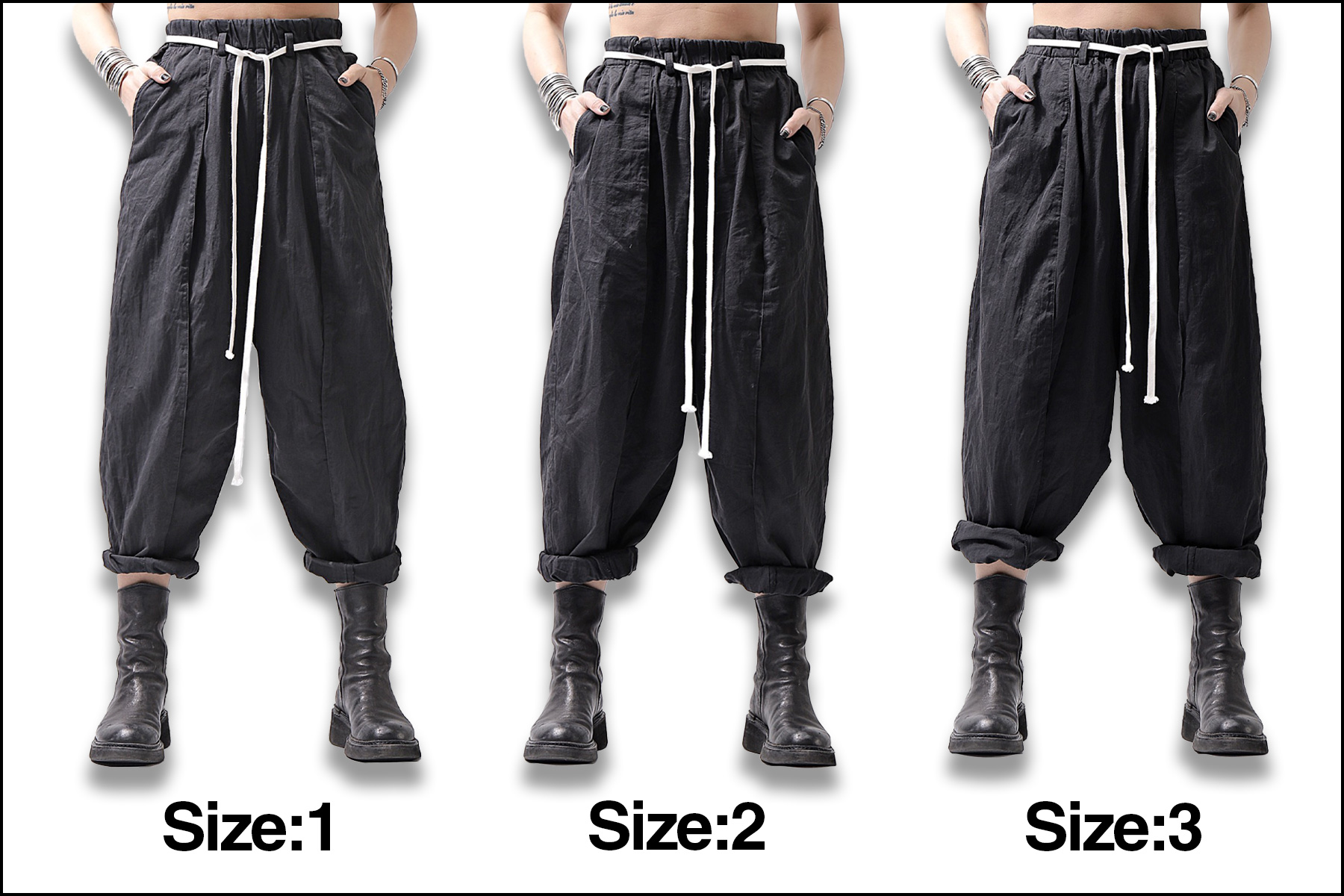 メンズのモデルをベースにユニセックスでサイズ1から3までの展開。
サイズで迷う方々からのリクエストで、サイズ別に履き比べ!
どのサイズも裾を折り返すことで、キレイなオチ感のあるシルエットに! Unisex size 1 to 3 based on men's models.
At the request from people who are uncertain about the size, compare them by sizes!
By folding the hem of each size, you can create a beautiful silhouette with a line!
---

---
---

---