HOME
HOME
▶
Get your Perfect Dress!
Get your Perfect Dress!

発売開始から数年、毎年即完売となっていたヤコポのキャミワンピ。 本当にたくさんの方々の元へ嫁へといった大人気のワンピも、ついに今年で打ち止めということで、最後の追加生産分が入荷した今、まだ手にしていない方も、すでに手にしている方も、今後も長く愛用していただけるようにと、このワンピを使ったスタイリングにフォーカス!
ワンピースは、一枚でサマになるけどその分着回しができないのでは?っという概念を変えてくれたのがこのワンピース。 とにかく着回しの幅はカジュアルからフェミニン、デイリーからお出かけまでととにかく幅広い! そして、自宅でお洗濯をしてもアイロンも不要。 そんなワンピースは、女性なら絶対にイチマイは持っておくべき! This dress, which was sold out immediately every year for several years after its released. The popular dress, that a lot of people got them, will be last oppotunity to buy them this year, so now that the last additional production has arrived, for those who have not yet got it and for those who have already got it, we focus on styling with this dress so that you can use it for a long time!
Dress was thought by peopl that can be wear just one self, but hard to mix and match and difficult to make different impression. It was that dress whick changed that kind of concept. Anyway, the range of dressing is wide from casual to feminine, daily to going out! And even if you wash your clothes at home, you don't need an iron. If you are a woman, you should definitely have such a dress!
---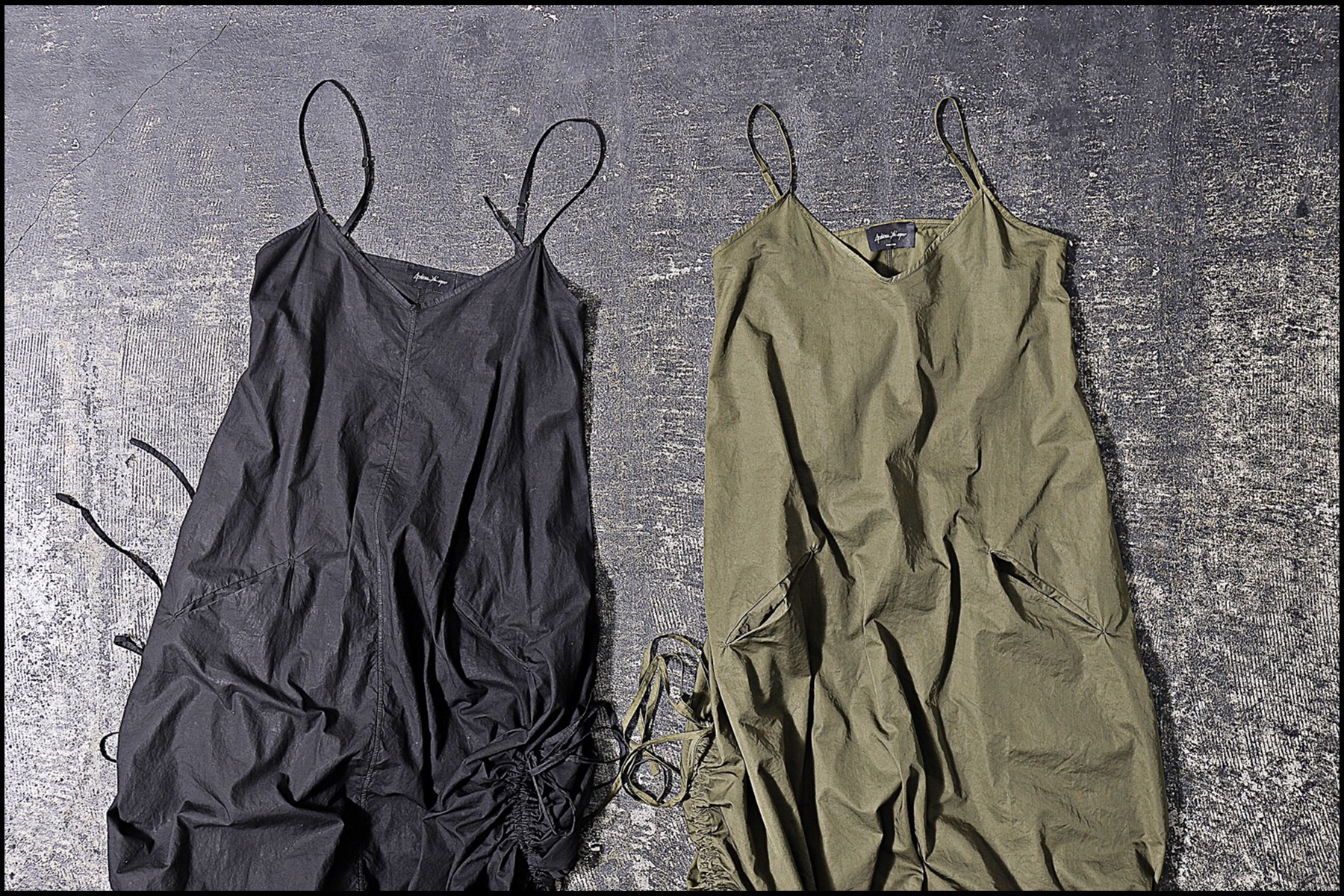 " 1. 調整可能なショルダーストラップで、脇下と胸元のバランスも◎ "
" 2. 身長なんて関係ない!身長やスタイリングに合わせて、裾丈を変えられる! "
" 3. 汚れても心配ナシ!自宅でそのまま洗濯機に!アイロン不要で手間いらず! "
" 4. 着回しのスタイリング幅は、No.1!カジュアルからフェミニン、デイリーからお出かけまでとにかく幅広い! "
" 5. コットン100%のハリ感がある素材は、型崩れしないのが◎ "
" 1.Adjustable shoulder straps for a good balance between your armpits and chest "
" 2.Your height doesn't matter! You can change the hem length according to your height and styling! "
" 3.No worries even if it gets dirty! Just use a washing machine at home! No need for ironing! "
" 4.The styling range is the widest! It from cool dressy to feminine, casual daily to outing! "
" 5.The material with 100% cotton does not lose its shape ever◎ "
---

---

---