HOME
HOME
▶
Minimum daily item pack
Minimum daily item pack

今回は、シンプルでベーシックなアイテムのトップス3アイテム、ボトムス3アイテムだけでつくる、リアルデイリー1weekスタイリング! 暑くなるこれからの時期には、着心地やお洗濯しても耐久性があるアイテムというのは今では私たちの当たり前の最低条件。 これからは、プラス着回しができることも重要条件に! ということで、メンズアイテムをメインに6アイテムで過ごす1週間のSTART!
This time, we will make a real daily 1week styling with only 3 simple and basic tops and 3 bottoms! In the coming hot season, items that are comfortable to wear and durable to wash are now our minimum requirement. From now on, it will be an important condition to be able to mix and match! So, START for a week to spend 6 items, mainly men's items!
---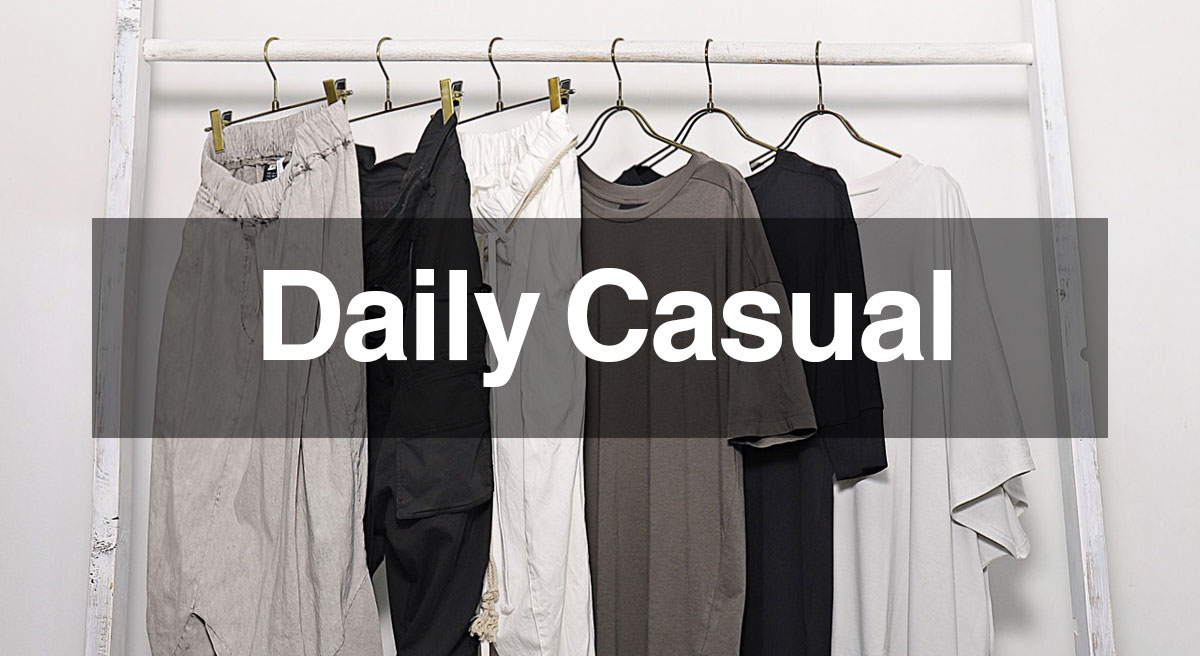 ベーシックなトップスでもカタチも色も違うから、同じボトムスでも印象が変わるのがこのセット! パンツは、黒だからこそシルエットがキレイでポケットなどちょっとしたデザイン性があるものなら、間違いなく万能アイテムに! 逆に白はシルエットがキレイでシンプルデザインが◎
Even basic tops have different shapes and colors, so even with the same bottoms, the impression will change! Pants are definitely a versatile item if they have a beautiful silhouette because they are black and have a little design such as pockets! On the contrary, white has a beautiful silhouette and a simple design.
---
---