HOME
HOME
▶
Pants or Skirt? Casual or Stylish? It's ALL!!!
Pants or Skirt? Casual or Stylish? It's ALL!!!
履き心地はもちろん、デイリーにもちょっとしたしたお出かけにも、とにかく使えるボトムスとしてロングセラーモデルを生み出してきているプリモ。
それもそのはず、春夏・秋冬と今では素材違いはもちろん色違いで持っている方も多い722シリーズ。
発売当初はスタイリングの仕方が良くわからない…という声もあったほど。
それが、シーズンを重ねていく度に、何にでも合う!困ったらこのパンツ!と言いうほどの人気に。

今回は、今季新しいモデルとしいて発売された100シリーズのパンツ、722シリーズとは全く違ったシルエットで雰囲気も違うのに、使えるボトムスであることをスタリングと合わせてご紹介!
今季新しいデザインのこのボトムスが、次なるロングセラーとなる予感! Primordial is Primitive has been producing long-selling models as bottoms that can be used not only for comfort but also for daily.
Nowadays, there are many people who have different materials as well as different colors for the 722 series.
Some people said that they didn't know how to style it when it was first released.
It suits everything with each season! If you are in trouble, these pants! It's so popular.

This time, we will introduce the 100 series pants released as a new model this season, the bottoms that can be used even though the silhouette is completely different from the 722 series and the atmosphere is different!
I have a feeling that this bottoms with a new design this season will be the next long-selling product!
---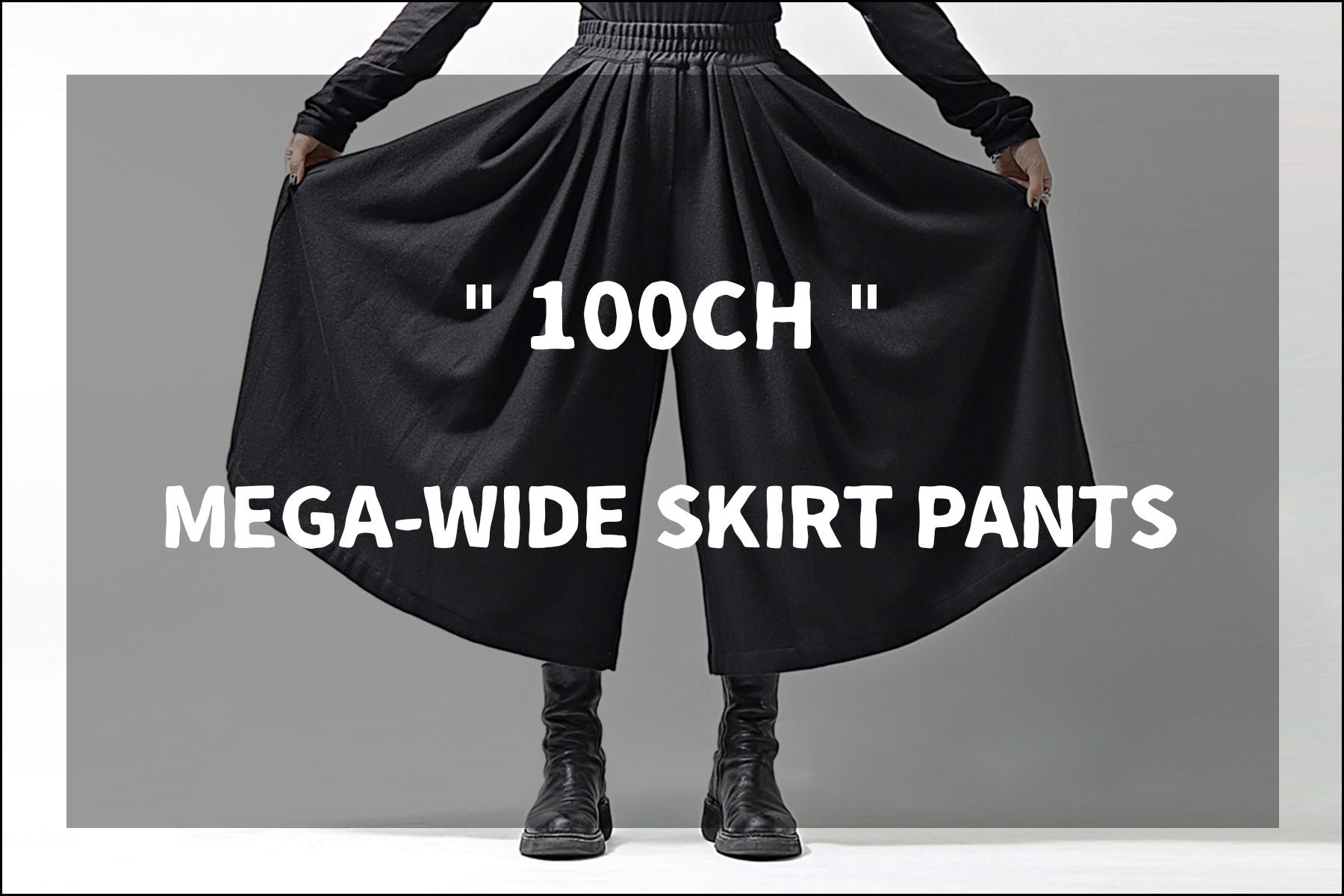 ✔足元の靴選びに困ったロングワイドパンツとは違い、何にでも合う丈感

✔上品でフェミニンすぎるスカートじゃなく、あくまでもCOOLなパンツ

✔メリハリボディも、のっぺりボディでもバランス良くキレイなシルエットをKEEP!

✔ウェストゴムで簡単に履く位置を変えてトップスとバランス良く!

✔歩く度に、動きが出るパンツは気分もアガル!
✔Unlike long wide pants, which are difficult to choose shoes, a sense of length that suits anything

✔Not an elegant and feminine skirt, but cool pants

✔Keep a well-balanced and beautiful silhouette for any body shape!

✔Easily change the position to wear with the elastic waist and balance it with the tops!

✔Pants that move every time you walk will make you feel better!
---