HOME
HOME
▶
Try! Enjoy! NewSpring!!
Try! Enjoy! NewSpring!!
先週発売されたRUNDHOLZのリネンコート。
今までのシーズンカラーにはなかった色味が新鮮な"CREAM"
この一週間で、すでに多くの方に手にしていただきましたが、同時に気になるけど今までになかったカラーで、合わせやすいか?などの質問や相談も。
そこで、今回はスタイリングの心配は一切ナシ!っという事を証明すべく、それぞれ全く異なる雰囲気のスタイリングをベースにCREAMコートをON!
すでに手にした方も、これから手にする方も、是非トライして楽しんでほしいアイテム! RUNDHOLZ linen coat released last week.
"CREAM" with a fresh color that has never been seen in previous season colors
Many people have already picked it up in the past week, but at the same time, I'm curious, but is it easy to match with a color that has never been seen before? Questions and consultations such as.
So, this time, I don't have to worry about styling at all! In order to prove that, CREAM coat is turned on based on the styling of each completely different atmosphere!
Whether you have already got it or will get it, this is an item that you should definitely try and enjoy!
---
RUNDHOLZ
UNISEX OVERSIZED COCOON LINEN CARDIGAN COAT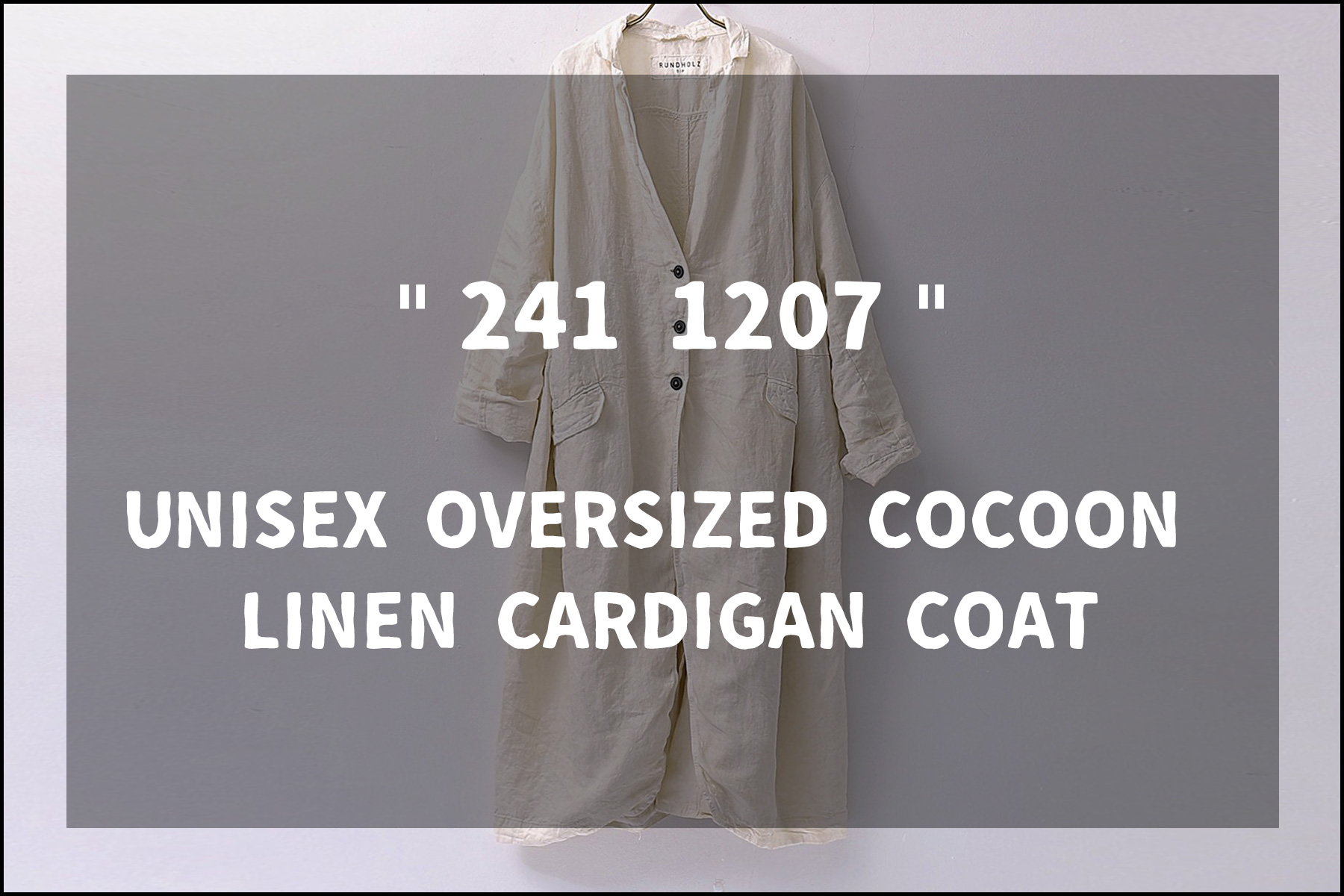 ✔RUNDHOLZらしい製品染めによる生成りを超えた表情あるリネン
✔しっかりとした程よい厚みでもサラッと梅雨時期にも問題ナシ!
✔ゆったり腕周りを活かして腕まくりした時にできるシワ感が◎
✔自宅でお洗濯!アイロンするよりも、断然そのままの表情がカッコイイ!
✔黒だけじゃない!意外とマッチするカラースタイリング!
✔Linen with an expression that goes beyond off-white by dyeing products that are typical of RUNDHOLZ
✔Even with a solid and moderate thickness, there is no problem even during the rainy season!
✔The feeling of wrinkles that can be created when you roll your arms◎
✔Laundry at home! The expression as it is is cooler than ironing!
✔Not just black! Color styling that matches unexpectedly!
---
" いつものスタイリングに羽織ってチラッと肌見せバランスを! "

▪春らしくチラッと足首が見えるだけでCreamコートが馴染む!
▪プリントトップスの黒白を活かして全体のバランスをまとめる!

" Put on your usual styling and give your skin a glimpse of balance! "

▪The Cream coat fits in just by glancing at the ankles like spring!
▪Take advantage of the black and white of the print tops to put together the overall balance!
---