HOME
HOME
▶
TA makes our BEST Summer
TA makes our BEST Summer
ワタシのインスタでお伝えしている、夏に欠かせないプリモのTA素材シリーズ。
このTA素材のシリーズ、QUADRATOではほとんどの方がお持ちと言っても過言ではないほど人気な素材。
そしてこのTA素材を使用したパンツは、今ではクアドラートの夏のアイコン的存在に!
そこで今回は、この2型のパンツを改めてフォーカス!
実際、ワタシもヤマダもリアルに履いているからこそ実感している、「もうこのパンツしか勝たん!」と胸を張って言いたいこのTA素材の良さと、それぞれ2型のパンツのポイントをまとめてみました!
同じ形でも色違いなら、全くの別ものとして、全色コンプリートして欲しいくらいベストなパンツです! Primo's TA material series, which is indispensable for summer, is reported on my Instagram.
It is no exaggeration to say that most of our customers have this popular material.
And the pants made of this TA material are now a summer icon of QUADRATO!
So this time, we will focus on these 2 types of pants again!
In fact, I feel that we are wearing them realistically, and I want to proudly say, "Only these pants have won!" The goodness of this TA material and the points of each type 2 pants are summarized. I tried it!
If the shape is the same but the color is different, it is the best pants that I want you to complete all colors as a completely different thing!
---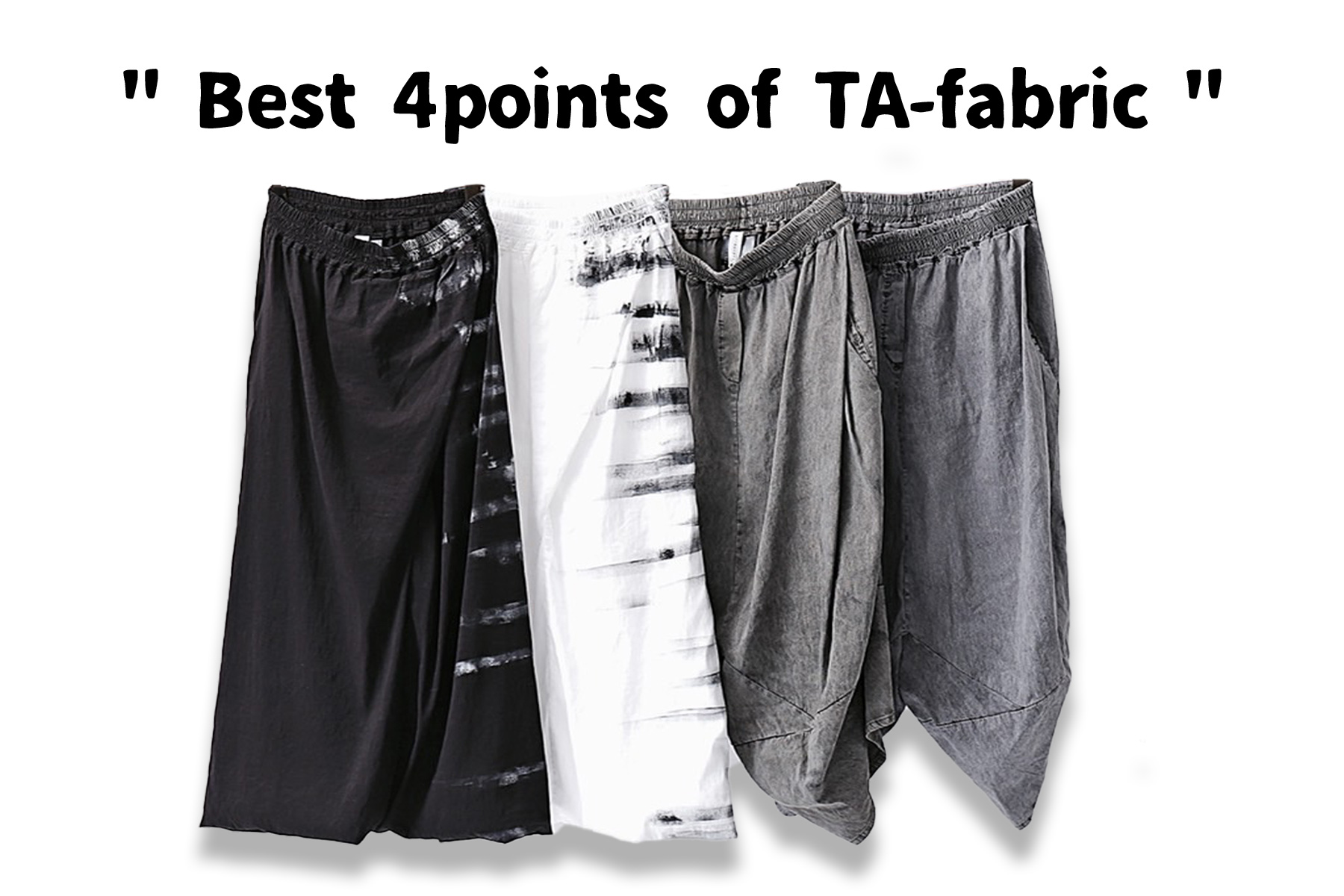 " 1.しっかりとしたストレッチが効いた素材! "

" 2.サラッとしたドライな肌触りで、汗をかいても肌にピタッとつかない! "

" 3.洗濯機で丸洗いしても、型崩れしない! "

" 4.生地の見た目だって夏だけじゃない!レギンスと合わせて秋冬も! " " 1.Material with firm stretch! "

" 2.Smooth and dry feel, it doesn't stick to your skin even if you sweat! "

" 3.Even if you wash it in the washing machine, it will not lose its shape! "

" 4.Not limited to summer! In autumn and winter with leggings! "
---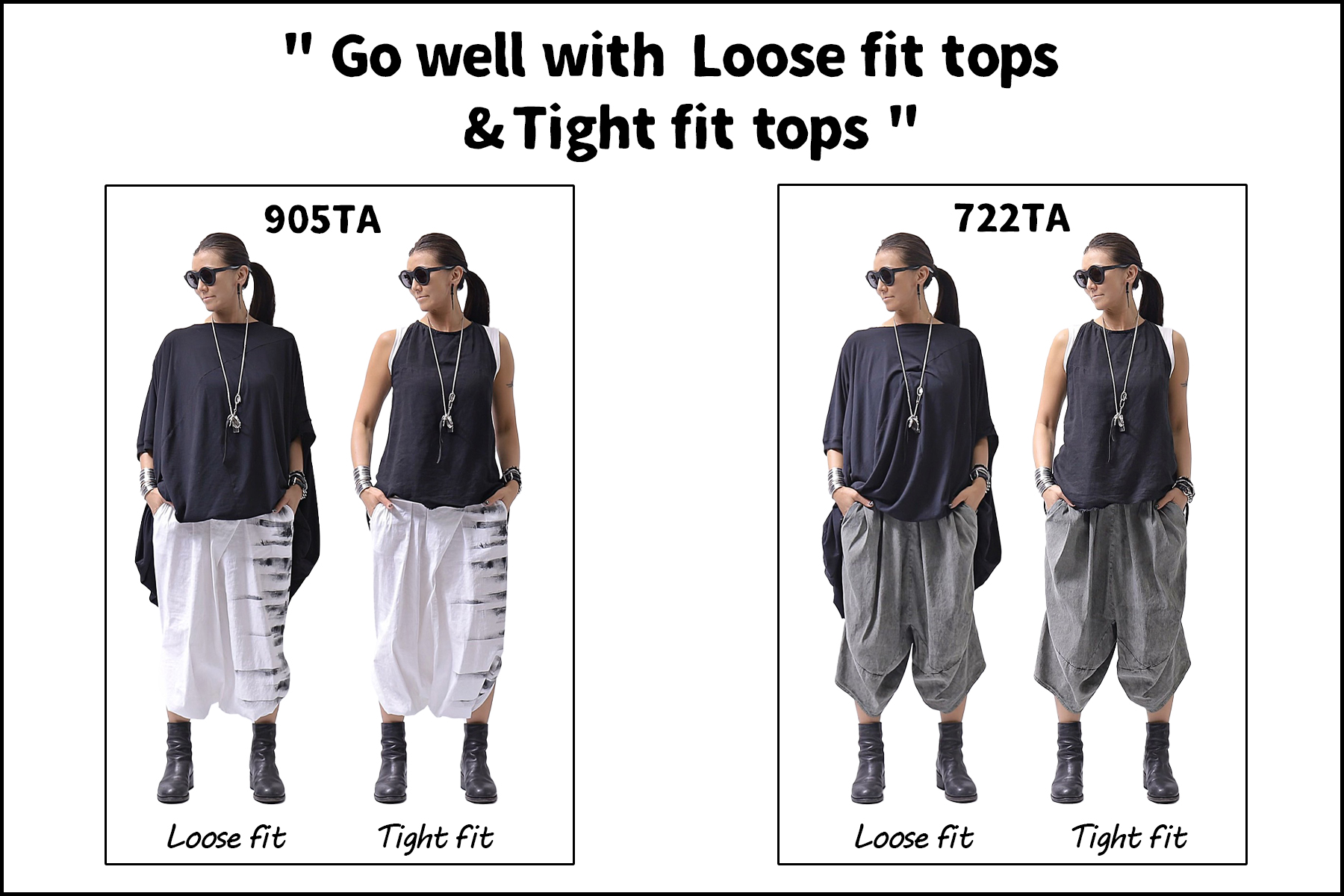 " スッキリトップスでも、ゆったりトップスでもバランス良くキマる!
合わせるトップス次第で、カジュアルからスタイリッシュまで幅広くスタイリングできる! " " Whether it's a refreshing top or a loose top, it's well-balanced!
Depending on the tops you match, you can style a wide range from casual to stylish! "
---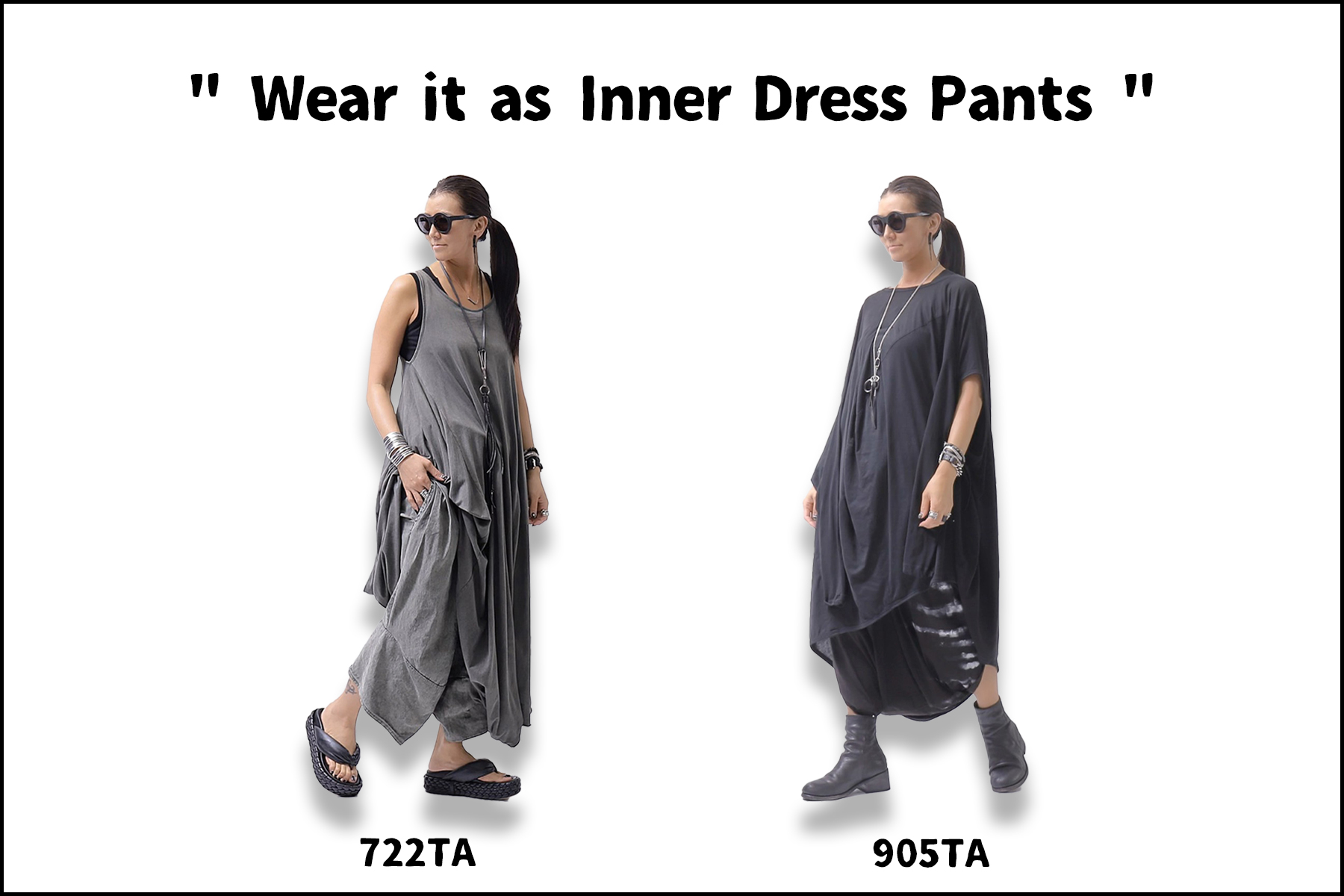 " パンツとしてだけじゃない!甘くなりがちなワンピースやトップスに、インナーパンツとしてINするだけで一気にCOOLなスタイリングができる! "
" Not just as pants! You can do cool styling at once just by putting it in as inner pants for dresses and tops that tend to be sweet! "
---


今季初登場となった新型905モデル。
905モデルは、722モデルと同様にTA素材を使用。
スタイリングの印象や雰囲気に722とは大きく違いが出るように、シルエットとプリントをON!
ふんわりシャツブルゾンを惹き立てるようにパンツはスッキリシルエットで。
パンツの白プリントと白シャツブルゾンがさりげなくリンクしてまとまった印象に!

The pants have a neat silhouette goes well with the soft shirt blouson.
The white print of the pants and the white shirt blouson are casually linked to give the impression of being organized!
---
スッキリ細身のシルエットのロングシャツとパンツの組み合わせで縦長効果!
サンダルでもカジュアルすぎないこの雰囲気は夏のお出かけにはベスト!

A vertically long effect by combining a slender silhouette long shirt and pants!
This atmosphere, which is not too casual even with sandals, is the best for summer!
---


このTAシリーズのボトムスで代表的なのが品番722モデル。
発売から4年が経った今でも、年々人気が増していき夏のベストセラーパンツとしてNo.1に!
実際、この722モデルを手にしてその良さにハマってしまった方がほとんどで、新色が出る度に手にしているほど!
黒と合わせて、キリっとした印象に。プラス、白のシャツブルゾンで軽さを!
3カラースタイリングもスッキリまとまった印象に!

Combined with black, it gives a crisp impression. Plus, lightness with a white shirt blouson!
Impression that 3 color styling is also neatly organized!
---