HOME
HOME
▶
Let's practice QRT words
Let's practice QRT words
今週のコンテンツは、スタイリングやアイテムにフォーカスではなく、もっとアイテムの良さ・着心地の良さをお伝えする上で大切な、素材感についてまとめてみました!
いつも、ワタシのインスタ動画で飛び交う素材感を表現している用語。
このクアドラ―ト用語で、しっかりと素材感が伝わることで、Web Storeでのお買い物もより身近になると思います! This week's content does not focus on styling or items, but rather on the texture of the materials, which is important in conveying the goodness and comfort of the items!
A term that expresses the texture that is always flying around in my Instagram videos.
I think that shopping at the Web Store will become more familiar by conveying the texture of the material firmly with this quadrat term!
---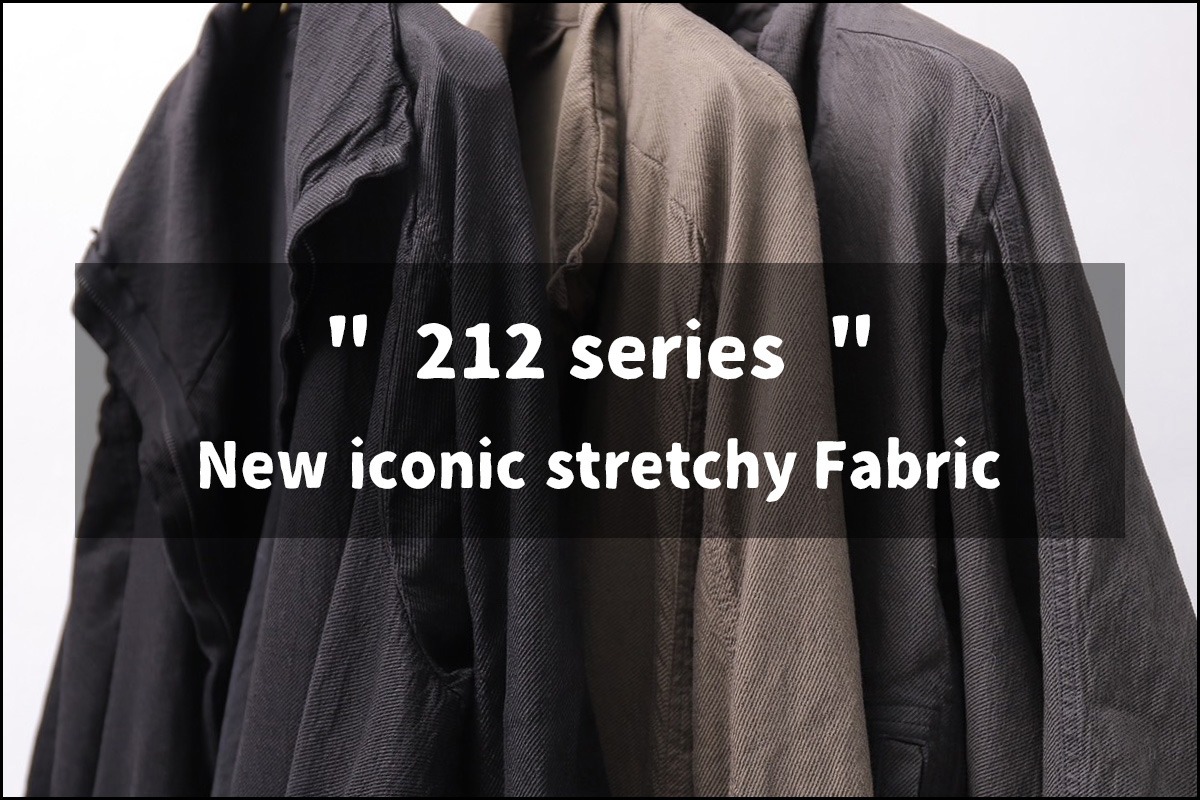 RUNDHOLZ 212素材:
コットン63%,アセテート34%,エラスタン3%


【212 Points】

✔260素材をべースによりストレッチ性が増しアップグレード

✔凹凸ツイル生地の表情が惹きだされ、深みのある風合いに

✔他の素材との相性もよく、違和感なくシーズンレスに着用できる



素材もアイテムもカワイイけど、お値段がドブス!っとつい言ってしまっても、大人気なのがこのRUNDHOLZの新アイコン素材となった212シリーズ。
その良さは、生地の表情だけでなく、伸縮性ある素材にこだわったことで、よりデザインの幅も広がりスッキリとゆったりのバランスのとれたデザインが豊富に!
RUNDHOLZ 212 fabric:
63%COTTONE,34%ACETATE,3%ELASTANE


【212 Points】

✔Based on 260 material, it has been upgraded with increased stretchability.

✔The expression of the uneven twill fabric is drawn out, giving it a deep texture.

✔It goes well with other materials and can be worn seasonally without discomfort.



The materials and items are good, but the prices are crazy! However the 212 series, which has become a new icon material for RUNDHOLZ, is extremely popular.
Its goodness is not only the expression of the fabric, but also the stretchy material has expanded the range of designs, and there are plenty of neat and loosely balanced designs!
---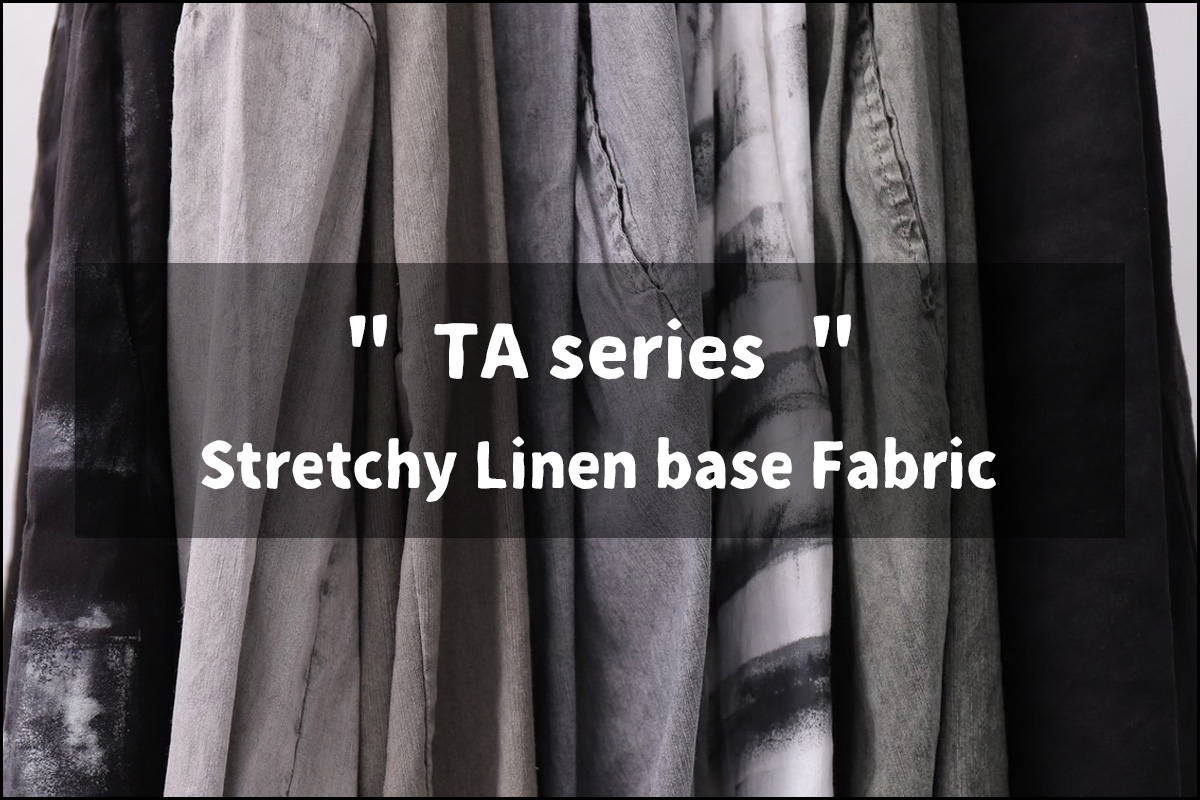 Primo's TA素材:
リネン43%, ヴィスコース38%,ポリアミド16%,ポリウレタン3%


【TA Points】

✔ストレッチが効いて動きやすいのに、型崩れしにくい

✔サラッとした肌触りで真夏でも快適

✔汗をかいても速乾性



夏はこのプリモのTA素材しか勝たん!っというくらい、この素材シリーズのアイテムは快適でストレスフリー!
そして、何よりもこのTAシリーズのパンツとカーディガンジャケットは、デザイン性も着心地もスタイリングしやすさも間違いがないテッパンアイテム。
また、カラー展開していることで、それぞれ同じデザインでも違った雰囲気のスタイリングをつくれることから、色違いで手にする方がほとんど!
Primo's TA fabric:
43%LINEN,38%VISCOSE,16%POLYAMIDE,3%ELASTANE


【TA Points】

✔Stretchy and easy to move around in, but doesn't lose its shape easily

✔Smooth to the touch and comfortable even in midsummer

✔Quick-drying even when you sweat



In the summer, only this primo TA material wins! The items in this material series are comfortable and stress-free!
And above all, the TA series pants and cardigan jacket are the perfect items for design, comfort, and styling.
In addition, the variety of colors makes it possible to create different styles with the same design, so most people get them in different colors!
---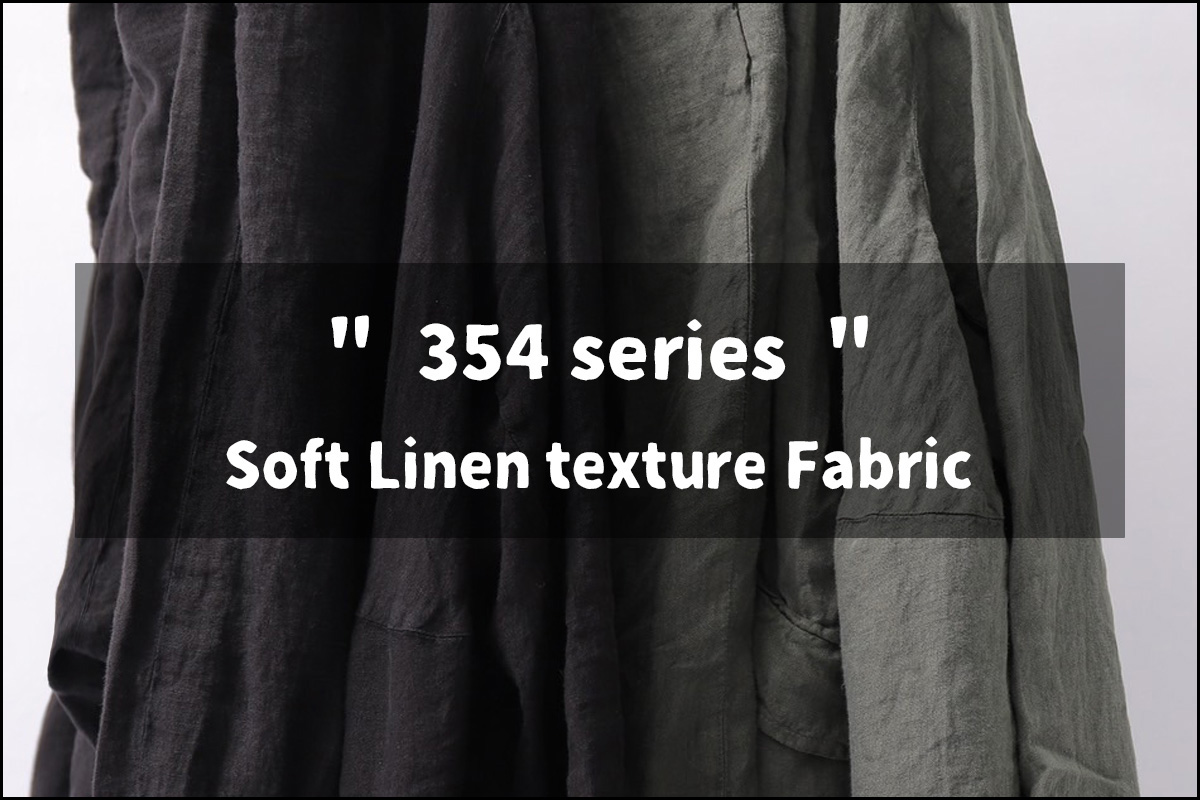 RUNDHOLZ 354素材:
リネン100%


【354 Points】

✔リネンの風合いある表情が、シンプルな中にも存在感あるアイテムに

✔程よい厚みの生地感で、サラッとしているのに柔らかく、ゴワツキが一切ない

✔着ているうちに出てくるシワ感も小洒落た雰囲気になる



同じリネン100%の241素材よりも少し薄手の生地感で、夏でもより快適となったのが354のリネンシリーズ。
パンツでも透け感も一切なく、余計な心配がいらないのは余裕でクリア!
製品染め・洗いをすることでリネン素材の表情に風合いが増し、シンプルなデザインの中にも風格あるアイテムに。
また、デザインはシンプルでかつシルエットがキレイなものをメインとしたアイテムで、スタイリング幅が広がるのも◎
RUNDHOLZ 354 fabric:
100%LINEN


【354 Points】

✔The expression with the texture of linen makes it a simple item with a strong presence.

✔The texture is just the right amount of thickness, and although it is smooth, it is soft and does not feel stiff at all.

✔The wrinkles that appear while wearing it also create a stylish atmosphere.



The 354 linen series has a slightly thinner texture than the same 100% linen 241 material, making it more comfortable even in summer.
There is no sense of sheerness even in the pants, so you don't have to worry about it.
By dyeing and washing the product, the texture of the linen material increases, making it a stately item even in a simple design.
In addition, the design is simple and the main item is a beautiful silhouette, so you can expand your styling range.
---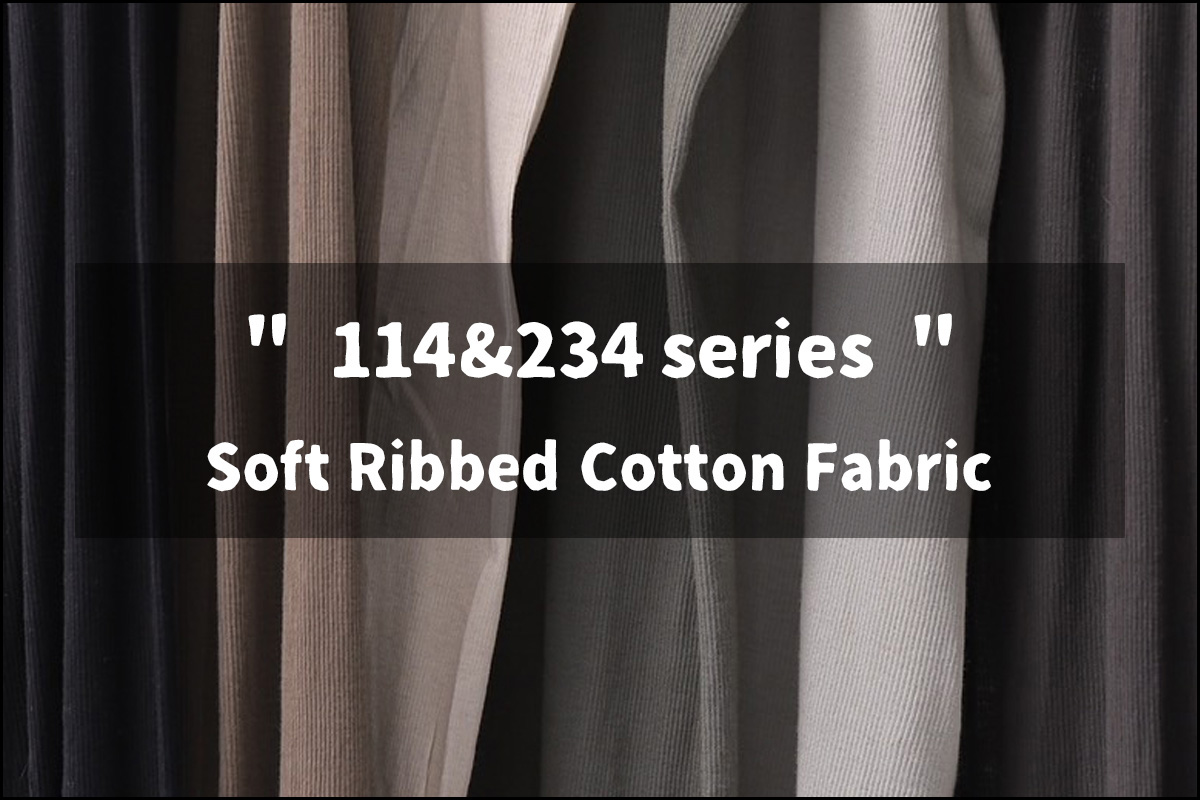 RUNDHOLZ RIB COTTON 114&234:
コットン100%


【RIB COTTON Points】

✔柔らかく肌馴染みが良い

✔細かな目のリブがシンプルな素材をより惹き立てる

✔タンクトップからロングトップなどインナーとしてだけでなく、メインとして活躍するアイテムまで充実



通称「コットンリブ」と呼んでいるこの素材は、薄手にも関わらず存在感あるアイテムとして、強撚綿シリーズに続いて欠かせない素材のシリーズに!
薄手の生地でありながら、ないと困る!っというくらいの存在感となったタンクトップ。
ロングスリーブのトップスは、これからの夏にはエアコン対策としてはもちろん、肌の露出を抑えるアイテムとして万能に!
RUNDHOLZ RIB COTTON 114&234:
100%COTTON


【RIB COTTON Points】

✔Soft and comfortable to the skin

✔Fine ribs make the simple material stand out more.

✔From tank tops to long tops, we have a wide range of items that can be used not only as innerwear, but also as main items.



This material, commonly known as "cotton rib", is a series of essential materials following the strong twisted cotton series as an item that has a strong presence despite being thin!
Even though it's a thin fabric, I'm in trouble without it! A tank top with a strong presence.
Long-sleeved tops are perfect for the upcoming summer, not only as a countermeasure against air conditioning, but also as an item that suppresses skin exposure!