HOME
HOME
▶
Feel SHOES like the Sandals
Feel SHOES like the Sandals

これから暑くなる時期、足元をサンダルに変えるだけでいつもの洋服も 夏らしくなるけど、意外と多いのがサンダルが苦手という方。 足の指を出したくない、足のカタチが気になるからなど・・・。 そこで、暑そうに見えるからと、サンダルに抵抗があるのに無理してトライするのではなく、 「サンダルのような感覚で足元が軽くなる雰囲気のシューズとスタイリング」という 発想の転換をして夏の足元を楽しむのが今回のコンテンツ。 さらに、サンダルと違いシーズンレスでオールシーズン履けるものとしても注目!
When it's getting hotter, just changing your shoes into sandals will make your usual clothes look like summertime, but surprisingly many people don't like sandals. I don't want to show my toes, I'm worried about the shape of my feet ... So, instead of trying forcibly, we changed the idea. The new content for this time is "shoes and styling with an atmosphere that makes your feet feel light as if you wore sandals". Furthermore, unlike sandals, it is also seasonless and you can wear it all season!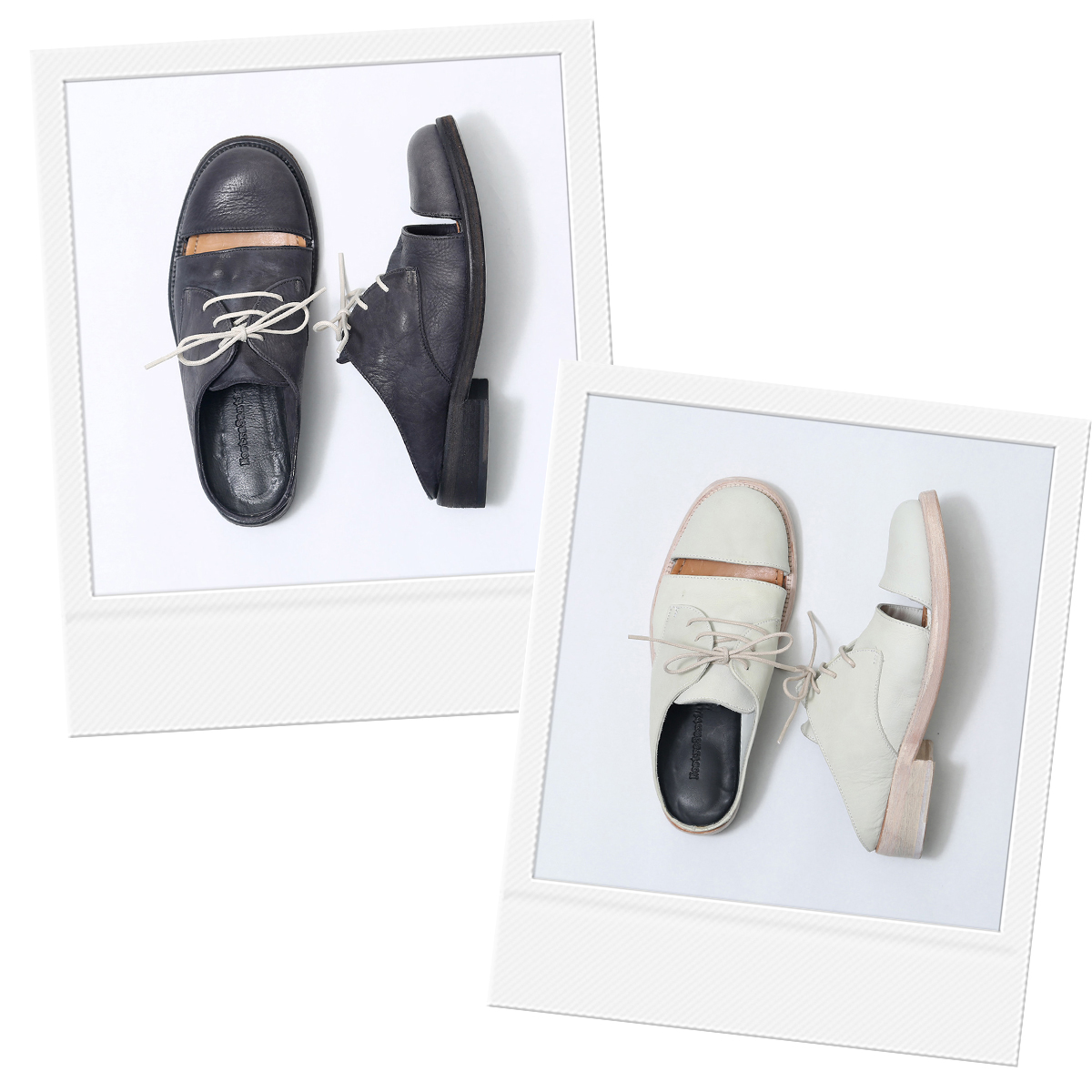 「つま先じゃなく、カカト出しで感じる夏感」足首太いからと足首出したくない人って多いけど、ヒールがなくてもカカト出しすることで足首スッキリに見えるって意外と知られてない!しかも、甲の部分からカカトへのラインが計算された完璧なラインで更にスッキリキレイに見せてくれるのがコレ。カカト出しで、スッキリラインと爽やか夏Mood! "Feeling of summer with your heels out, not the toes"There are some people who don't want to show off their ankle, but it's not surprisingly they can look neat by showing their heels!This model has a perfect line calculated from the instep to the heel, which makes it look even cleaner.With open heel you receive a refreshing summer mood!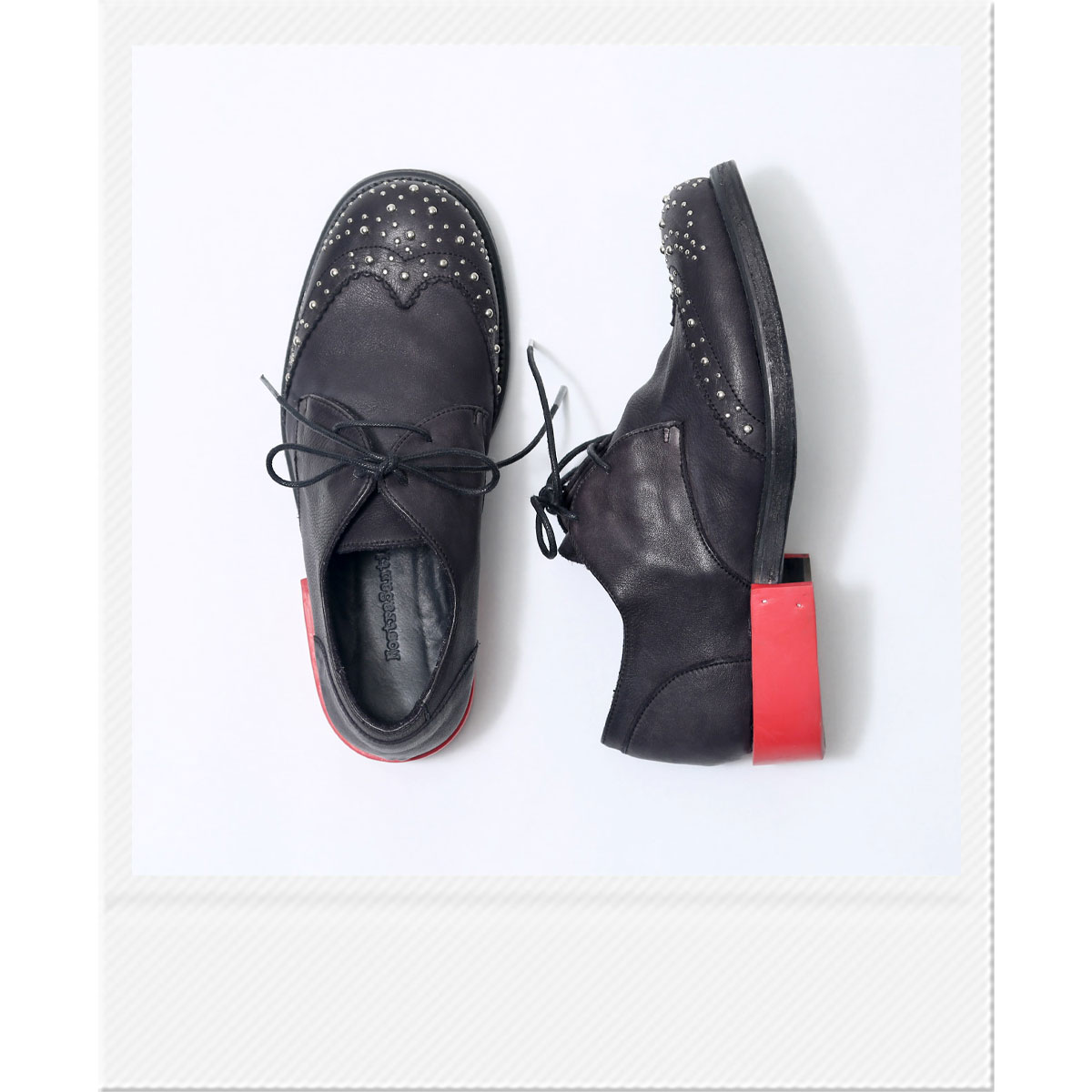 「チョイ足しポイントカラーが足元を軽くする!」足元がBLACKだと、スタイリング全体がまとまりやすいのが私たちのコーデ。でも、BLACKブーツと違って短靴の場合、ボリューム感に欠け、ぱっとしないバランスに。でも、パッと見はBLACKの短靴でもヒールにワンカラーポイントがあるだけで一気にアカ抜ける!主張する赤と控えめなラバーのマット感のバランスが絶妙なヒール。つま先には、さりげなくマイクロスタッツで☆ "A point color that makes your feet brighter!"Unlike BLACK boots, short shoes lack a sense of volume and create a balance that does not feel boring. In these shoes even with BLACK base, there is one color point on the heel, that make you unforgettable! Red matte rubber is attached to the heel and has a good balance. Micro studs casually attached to heels.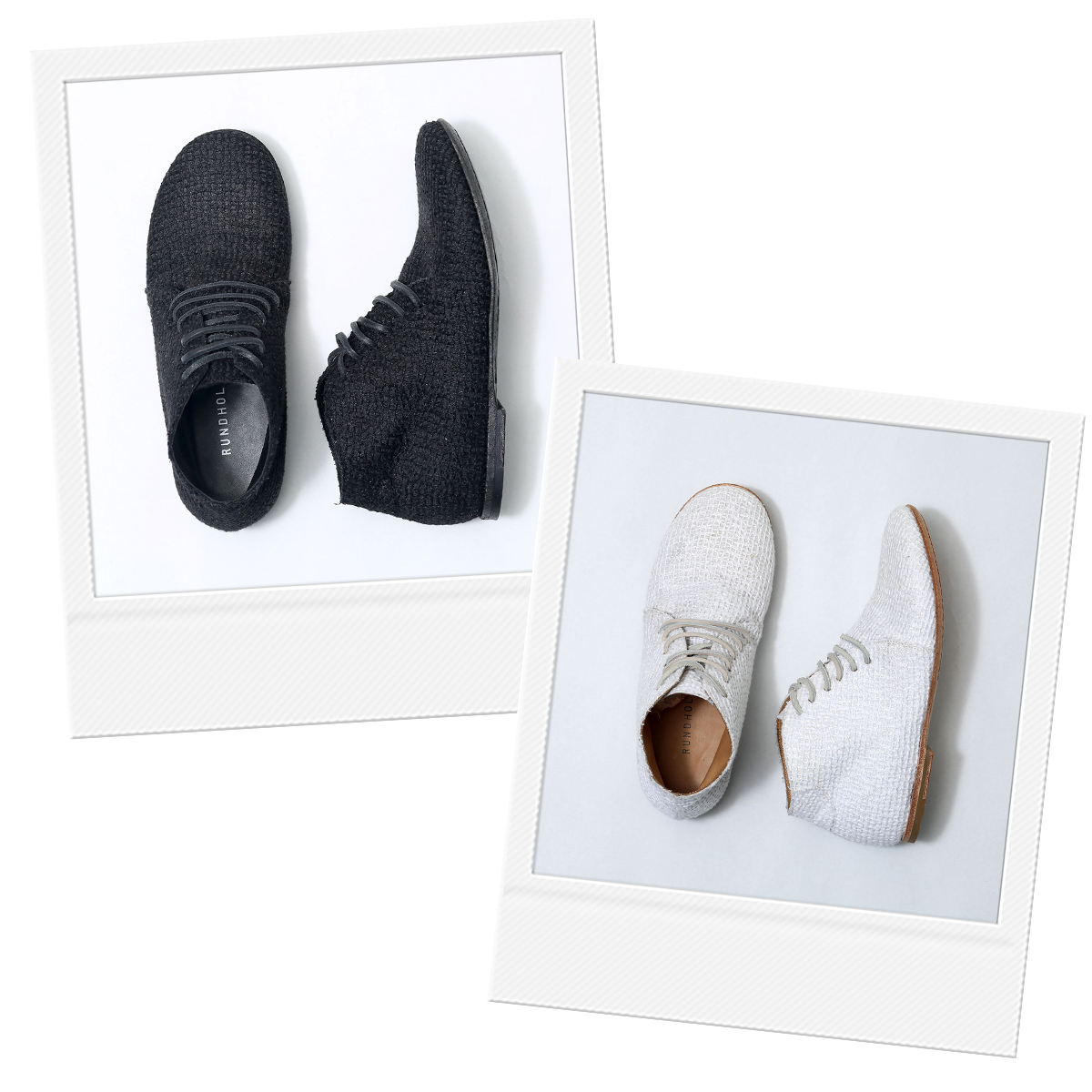 「優しいフォルムの、優しい履き心地は、軽やかな素材で」くるぶし丈のシューズも、素材とソールの厚み次第で、一気に軽やかな印象に!しなやかな反しの良いレザーソールと、しっとりとしたライニング内張りレザーが履きこむ程に足と一体していくような感覚に。夏の長時間歩く日の足元に! "The gentle form and gentle comfort that made of a light material."Ankle-length shoes can be made lighter at a stretch depending on the material and thickness of the sole!The supple and good leather sole and the soft leather lining make you feel as if you are uniting with your feet. For a long walking summer day.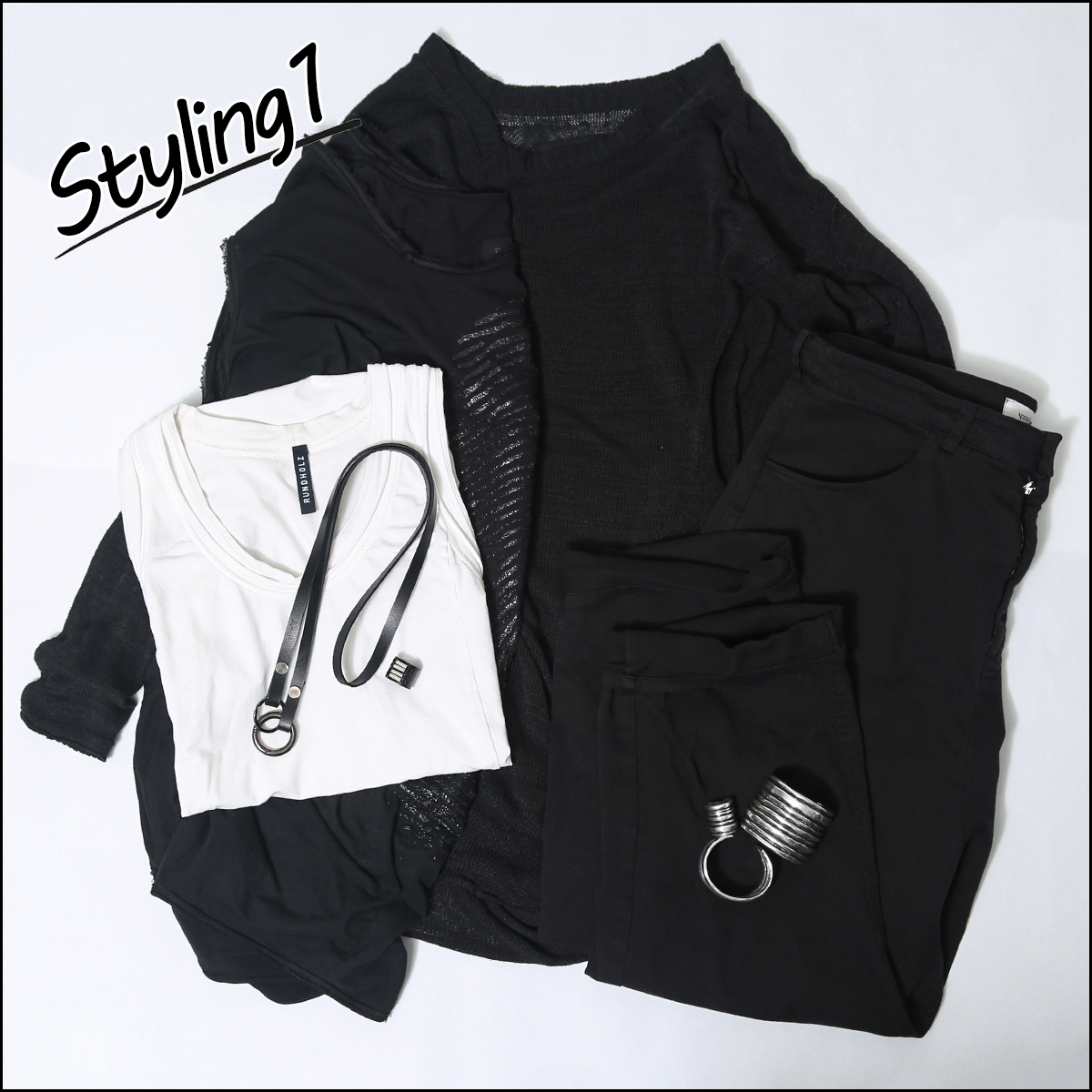 ---