HOME
HOME
▶
"Need NOW, Must NOW, Perfect BOOTS!"
"Need NOW, Must NOW, Perfect BOOTS!"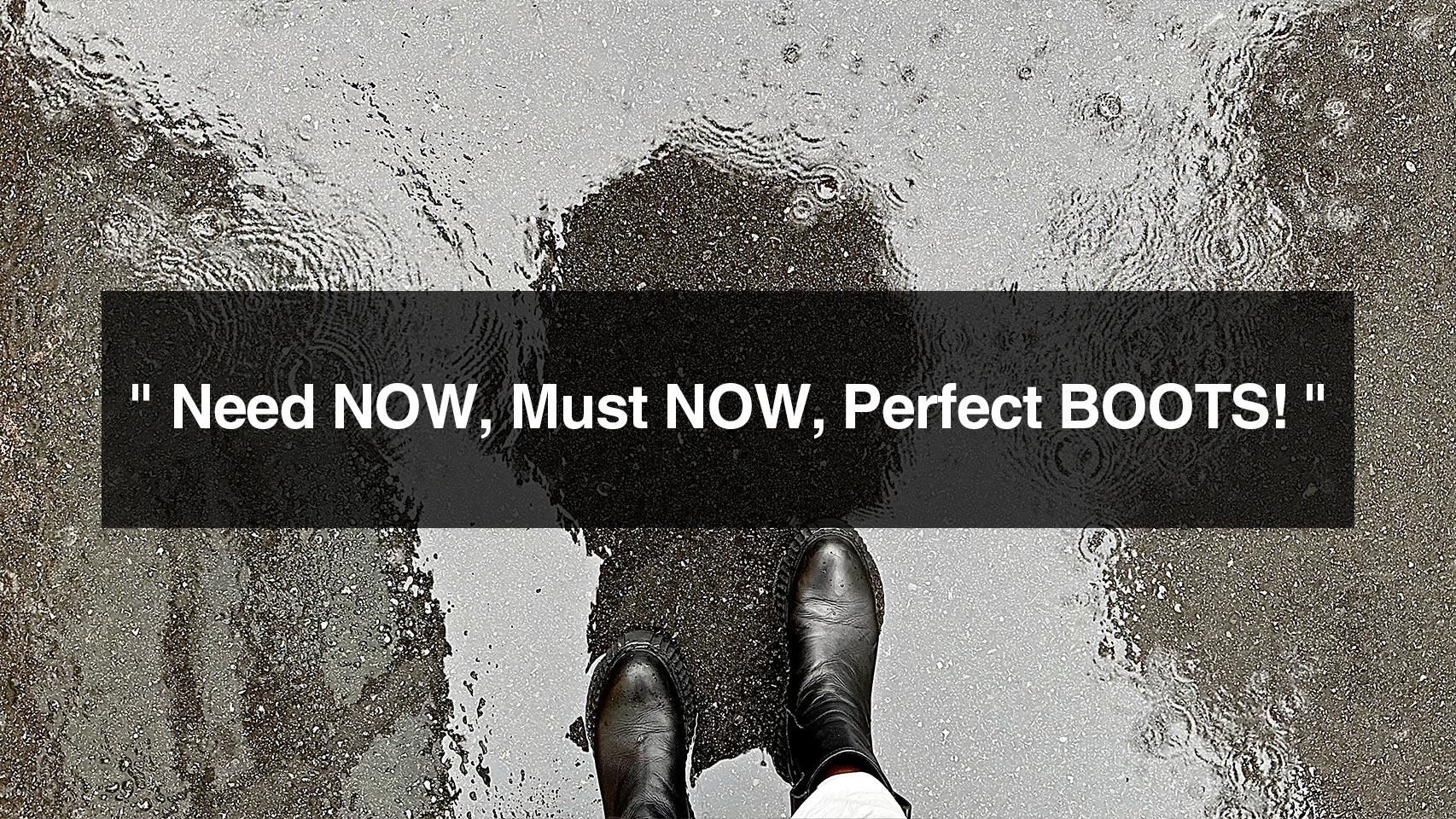 6月最初のコンテンツは、4-5月から多くの方が遂に手にし始めたAGLのスニーカーブーツ。
見た目はブーツ、でもその履き心地のよさはスニーカーのようで、フットワークが軽くなることからQUADRATOでは「スニーカーブーツ」と呼んでいます。
このスニーカーブーツ、発売から半年で50足近くもの実績があるほどの人気アイテムに!
そこで、今回は残りわずかとなったこのスニーカーブーツを、迷っている方々に向けて徹底解剖!
特に雨シーズンに突入した今から夏のブーツとして、快適にそしてスタイリッシュに履けるブーツとして、もちろんすでに持っている方にも向けて、簡単なケアも合わせてインスタのリール動画でご紹介! The first content of June is AGL's sneaker boots, which many people have finally started to get from April to May.
It looks like a boot, but it feels like a sneaker.
This sneaker boot has become a popular item since its release!
So, this time, we will thoroughly dissect these sneaker boots, which are only a few left, for those who are wondering!
Especially now that we have entered the rainy season, as summer boots that can be worn comfortably and stylishly, of course, for those who already have them, we will introduce them in a reel video on Instagram along with simple care!
---

AGLのオリジナルモデルをベースに、丈感を合わせやすくスッキリとしたラインに変更してもらったこのスニーカーブーツ。
そんなこだわりから生まれた4つポイントがコレ! Based on AGL's original model, these sneaker boots have been changed to a neat line that makes it easy to match the length.
Here are the 4 points that were born from such commitment!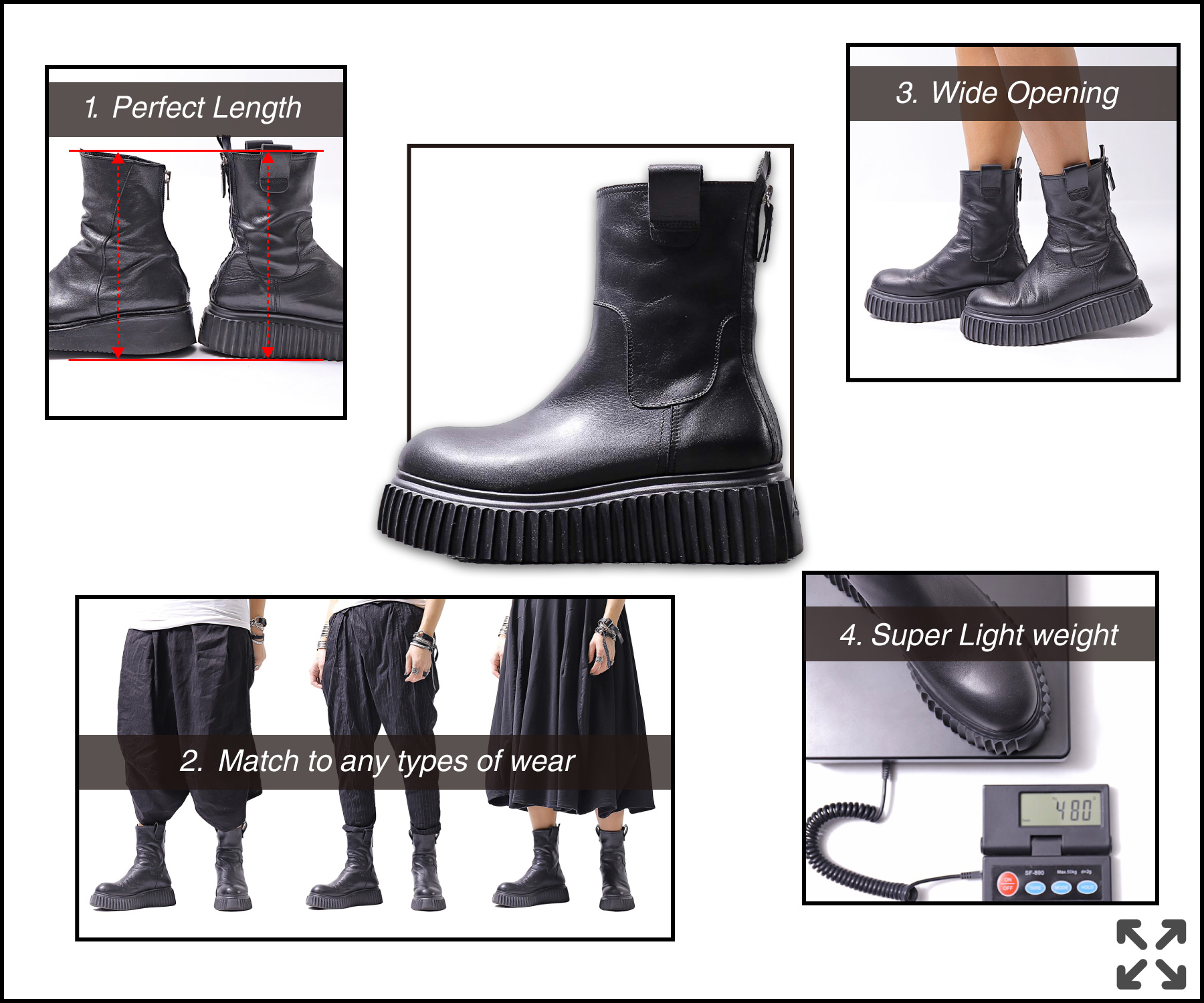 " 1. Perfect Length "
ベストセラーブーツとなったPortailleのQUADRATOモデルも、パンツやスカートに合わせやすく、美脚効果があるワタシのこだわりの丈感にしたのと同様、AGLも同じ丈感に!
Portaille's QUADRATO model, which has become a best-selling boot, is easy to match with pants and skirts, and has the same length as the AGL, which has a beautiful leg effect.
" 2. Match to any types of wear "
ゆったりパンツから細身のパンツ、そしてスカートにもどのシルエットにもマッチするのは最大のポイント!
The biggest point is that it matches any silhouette, from loose pants to slim pants and skirts!
" 3. Wide Opening "
馴染んだ時の履き口回りにゆとりがでることで、逆に膝下をスッキリ見せてくれるのが◎
Portailleのときより足首周りにゆとりがあるので、足首問題があった方でも安心に!
この足首・履き口周りにゆとりがちょっとでもあることで、夏ブーツとしてピタっとしたものとは比較にならないくらい快適で見た目も重苦しくならない! When you get used to it, there is room around the opening of the shoe, which makes the area below the knee look neater.
There is more room around the ankle than in the Portaille, so even those with ankle problems can wear this without ankle problems!
Because there is a little room around the ankle and the opening, it is incomparably comfortable and doesn't look heavy compared to tight summer boots!
" 4. Super Light weight "
店頭で手に取ったほとんどの方が一言目に言うのが「軽いっ!」っという感想!
軽いことで、安っぽさやチャッチさがついてくる今までのブーツとは全く違います! The first thing most people say when they pick it up at the store is "light!"
It's light, and it's completely different from conventional boots that come with cheap and tacky!
---
雨の日でも、晴れの日でも気にせずガンガン履きたいけど、汚れやシミになるのが怖い……っという方へ是非おススメしたい、素人でも簡単にケアできるのはコレ!

I would definitely recommend this shoe care to those who want to wear it regardless of whether it is raining or sunny, but are afraid of getting dirty or stained.

中途半端にオイルだのクリームだの使ってケアするより、ソールのカカト修理などの際に、プロにしっかりとケアしてもらうのがおススメですが、 そうは言ってもちょっとした簡単ケアも知っておくだけで、気兼ねなく履ける!
コロニルの栄養クリームのBLACKなら、レザーに潤いを与えツヤを出してくれる効果アリ。
使い方と注意点については、インスタ動画内でご紹介! Rather than using oil or cream halfway through care, it is recommended to get a professional shoe care of it properly when repairing the heel of the sole. Even so, if you know a little simple care, you can use it without hesitation!
Collonil's nourishing cream BLACK has the effect of moisturizing the leather and making it glossy.
How to use and precautions are introduced in the Instagram video!
---
履いて馴染んだ私物を直接みて、その雰囲気の良さに欲しくなったという方が何人もいたほど、その風合いやシワ感は新品からは想像を超えるほど良いものに!

The texture and wrinkles of the new shoes are so good that you can't even imagine them!

新品の時でも足首周りは意外とゆとりがあり、履き始めから快適に!
履いて馴染み始めると、バランス良く足首周りにシワが生まれ、さらに鼻筋あたりのピンっと張った表情が抜けて馴染むことで、クールな印象の一足に!
このカッコイイ表情だからこそ、どんなスタイリングでも合わせやすくなるのが◎ Even when new, the ankle area is surprisingly roomy and comfortable from the start!
When you put them on and start to get used to them, wrinkles are created around the ankles in a well-balanced manner, and the taut expression around the bridge of the nose disappears, giving you a cool impression!
This cool expression makes it easy to match with any style◎
---

雨の日でも、暑い日でもこれからの時期のスタイリングには大活躍!
Whether it's a rainy day or a hot day, it's great for styling in the coming season!